The Czech Republic, Prague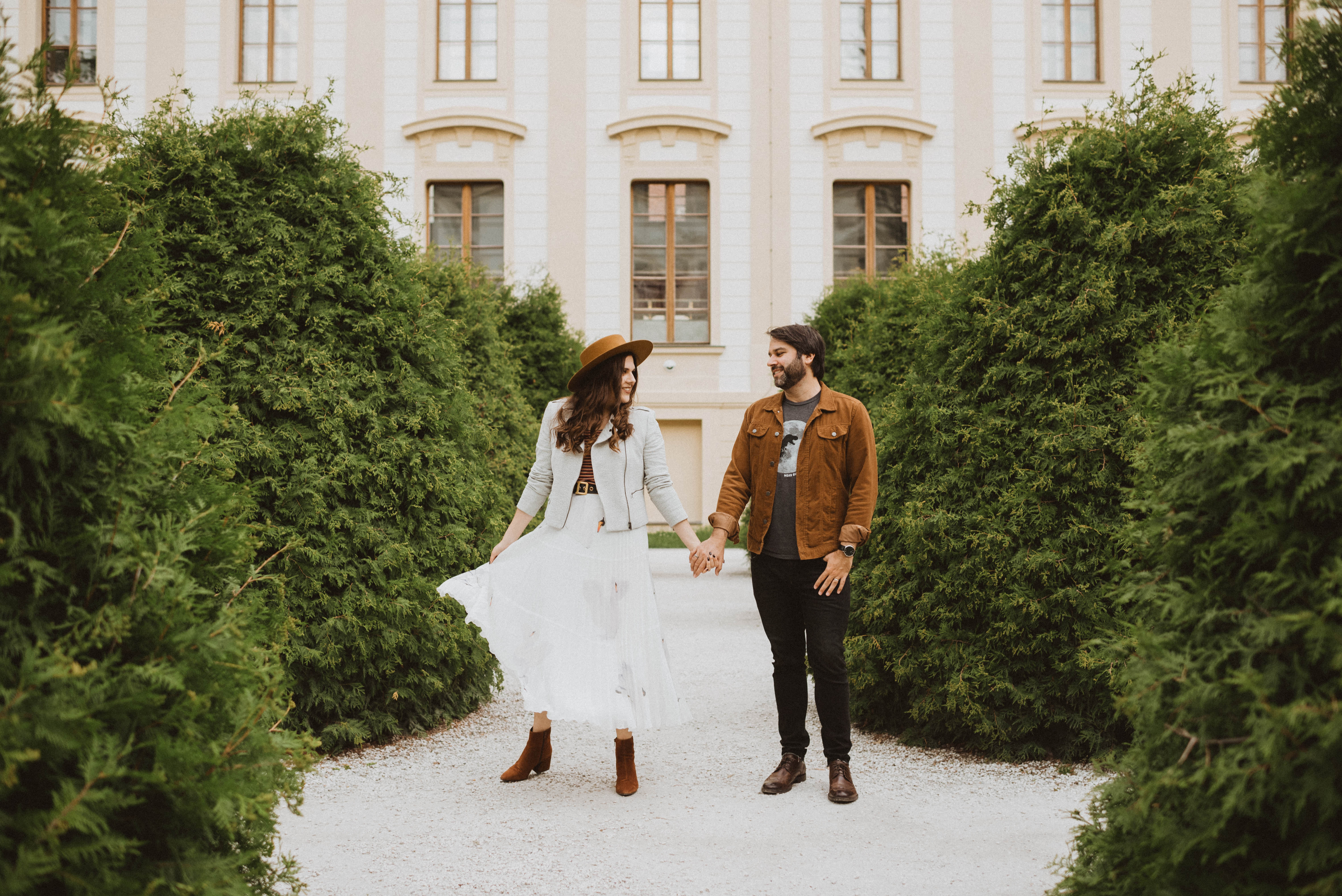 We couldn't even imagine to have such an amazing moments captured around the touristy Prague Castle, but thanks to Savannah, we had. <3
Savannah, thank you so freaking much for the INCREDIBLE session we did together!
We are happy to have you in our lives and calling you "friend" :) We are pretty sure we will meet again. Colorado, we are coming!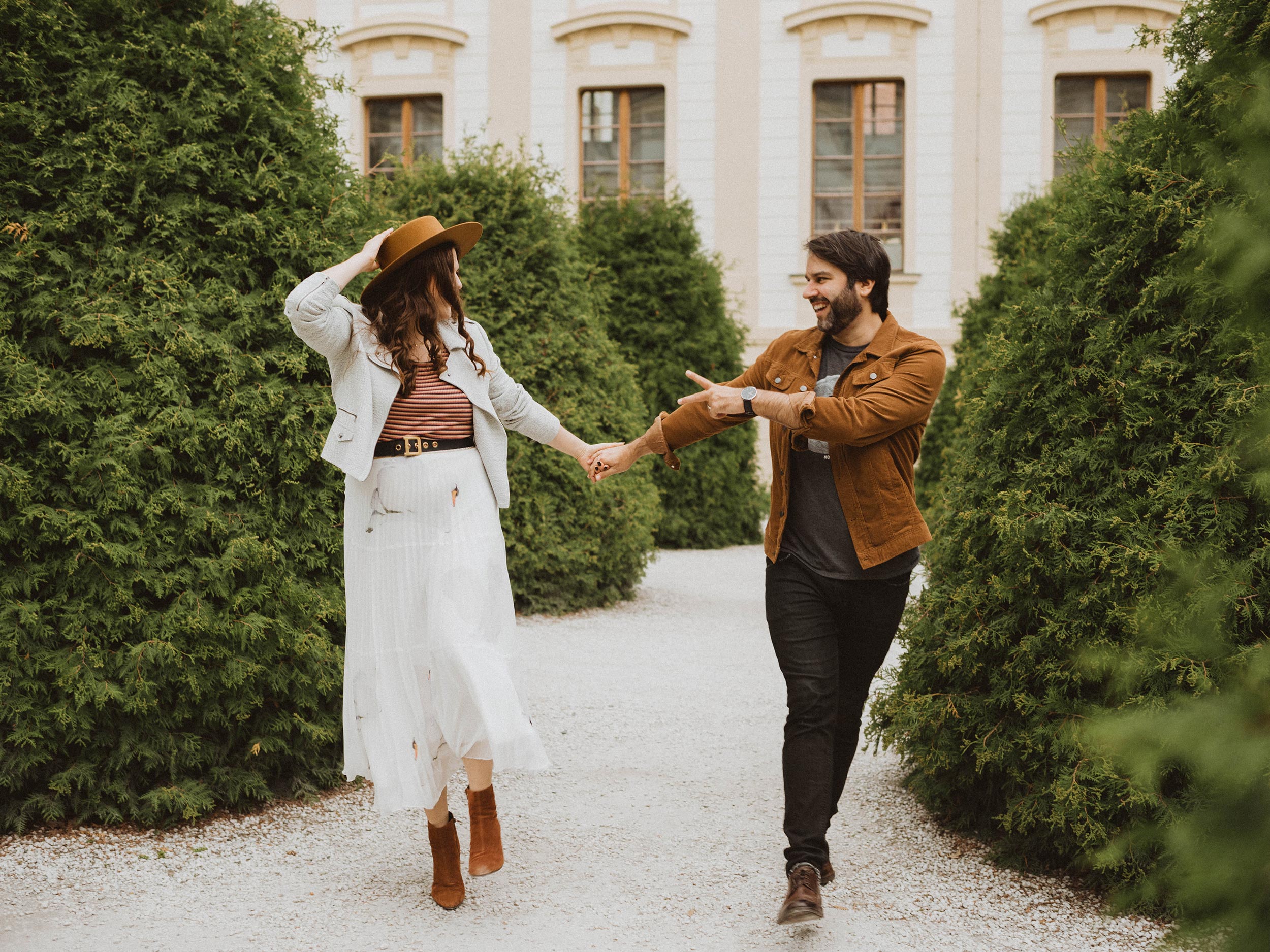 We had a chance to meet with Savannah Lauren Sherwood, creating under brand Savannah Lauren Photography, almost by accident. We met online (thank you Internet for all the friends we met online since the beginning of online time!) in one of many wedding & couple photography groups on Facebook. Savannah was looking for a couple in Prague and I sent her DM.
From the beginning of our conversation via Messenger, everything was so EASY going with her. Sooner than later I realized we have a lot more in common than I initially thought. I am pretty sure that if we would live on the same continent, we would have been pretty good friends traveling around Europe and laughing a lot. But never say never! :) Sav is moving to Colorado so this would be our next destination to explore!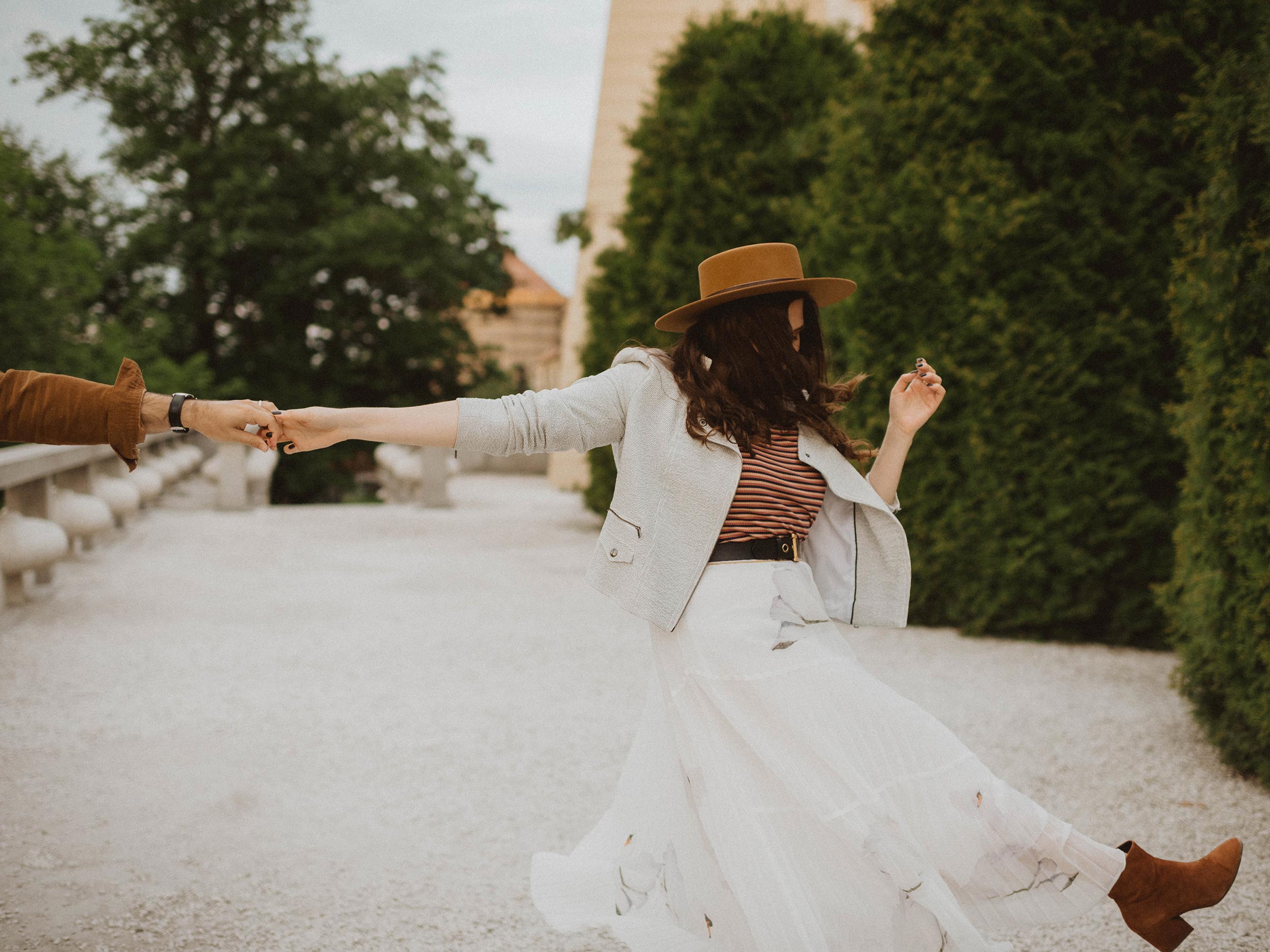 The day D came. Pól and I were so lazy that day – we were watching Netflix from morning until the last minutes before our tram leaves in direction of Pražský hrad station. No special preparation of outfits, make-up, anything. But it worked perfectly and we both unconsciously incorporated bright milk chocolate/caramel color into our outfits. I LOVE these beautiful accidents. Of course, we arrived a little bit late. Instead of 7:30 PM me, Pól, Sav and her friend Petra (thank you so much for helping us with everything!) met at 7:36 and then we headed to Prague Castle.
We roughly did a photo session about 30-45 minutes and that was it. Done. Again – so easy going, so natural, so casual… meant in the best way possible. We enjoyed it SO MUCH!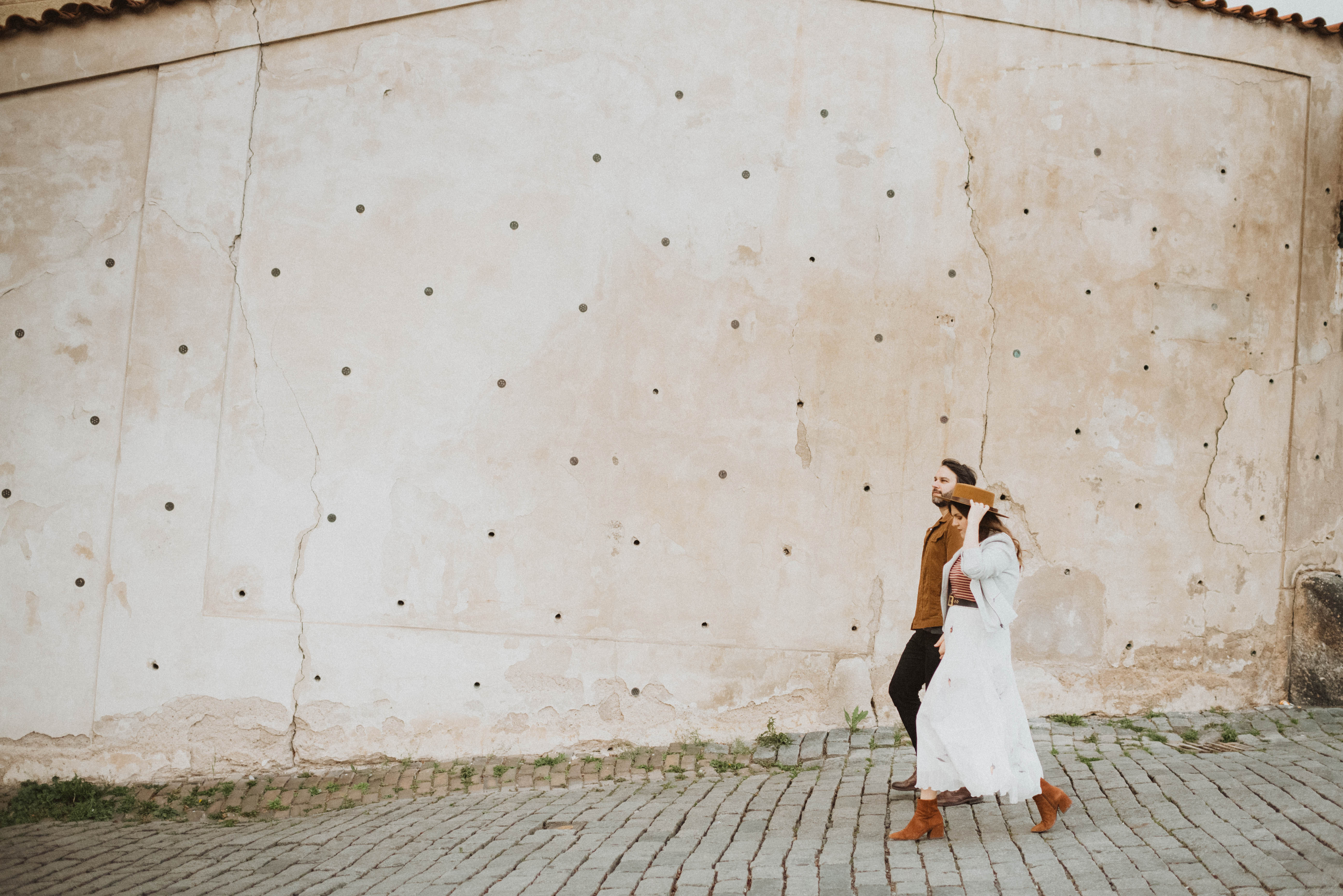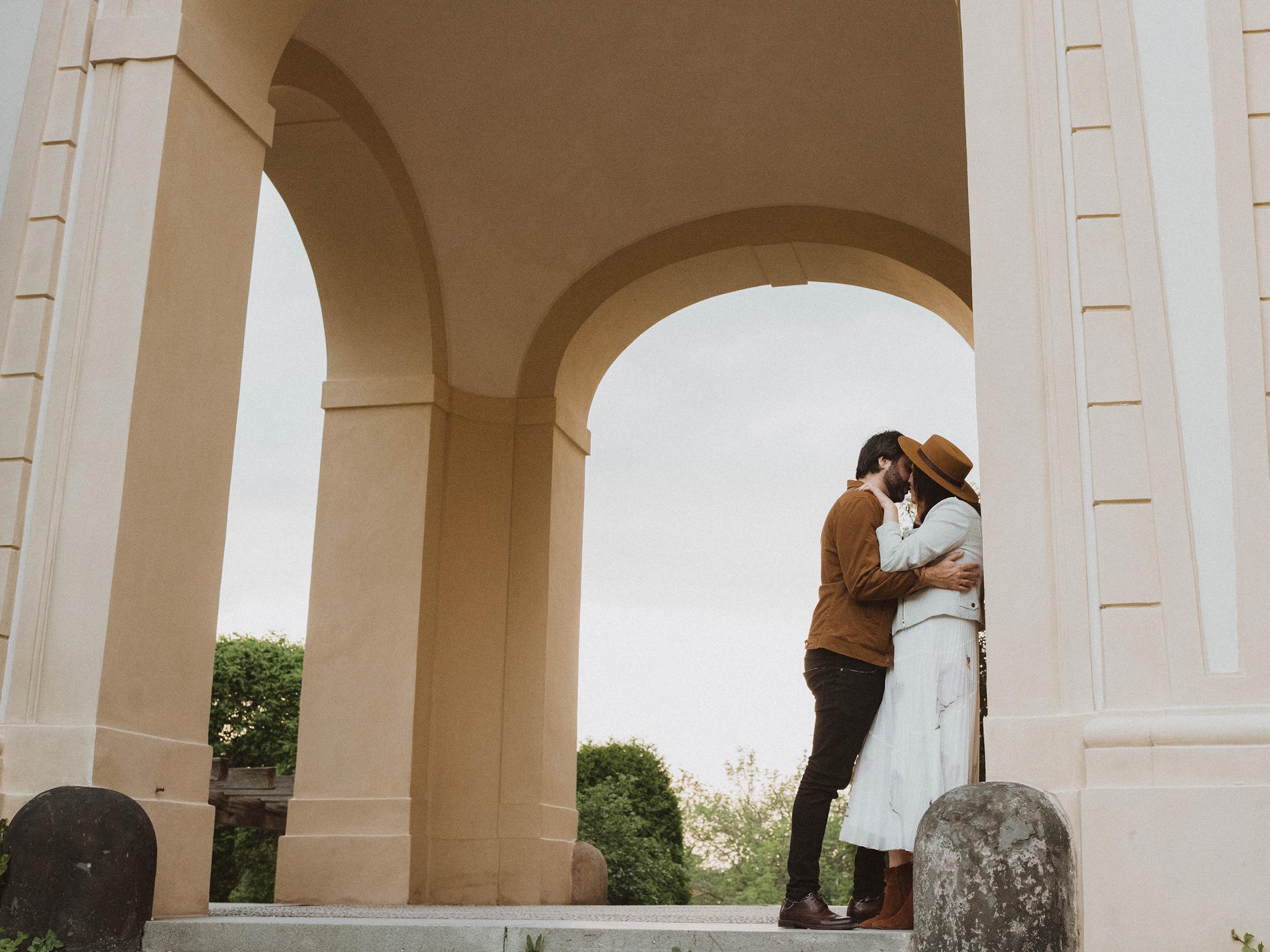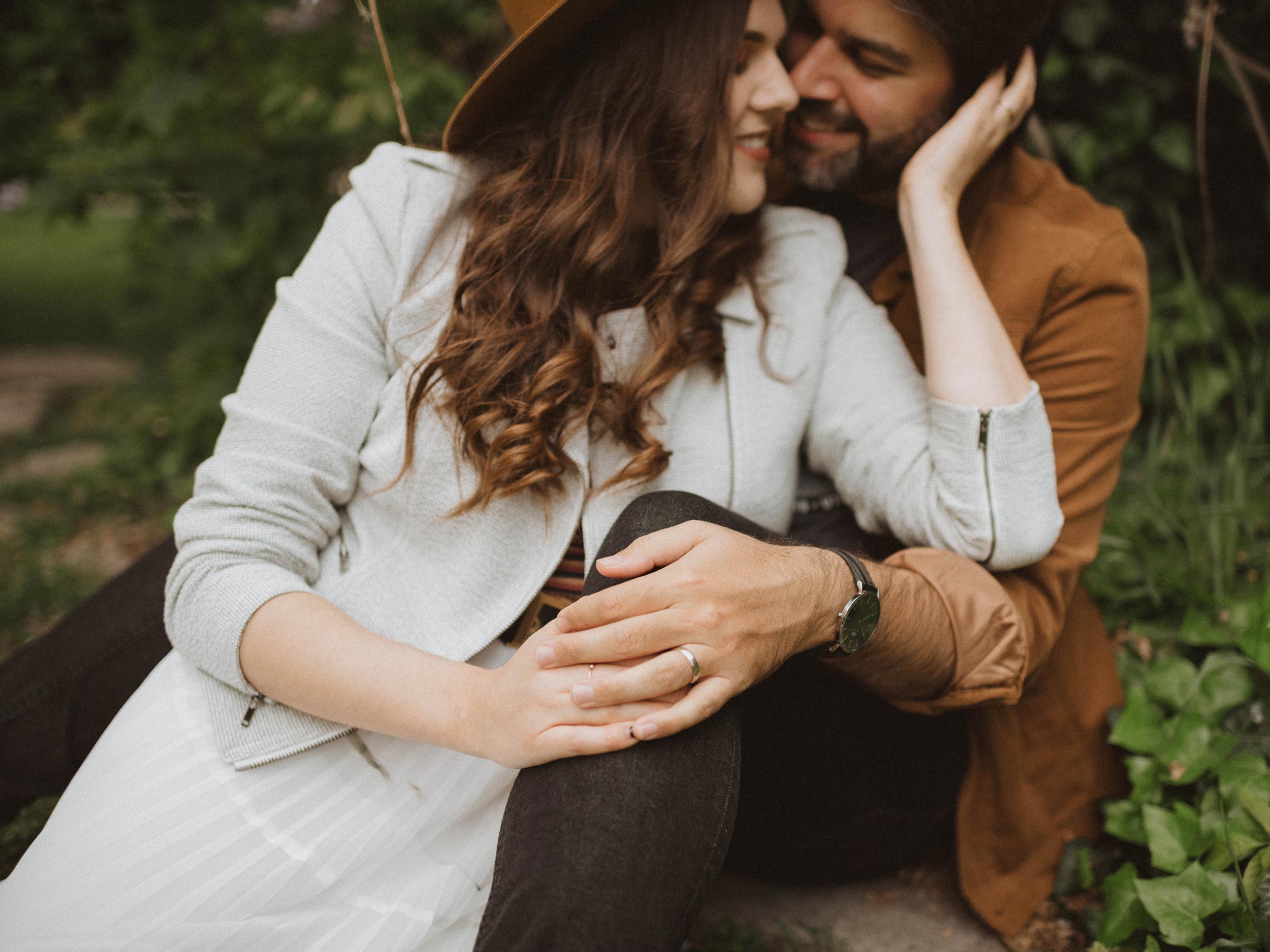 Guys, seriously, if you are looking for someone who is so damn INCREDIBLY talented, has an AMAZING eye for composition, who is able to UPLIFT all the inside and outside beauty of you in photos, who is able to see the perfect angle and work with location and couples MAGICALLY – all this and more is Savannah Lauren Sherwood. Like really – there is NOT A SINGLE PHOTO we do not like. And don't let me even start talking about her perfect editing skills – not about retouching or about changing the way your body looks – but about uplifting all the colors and finishes in photos.
And remember – travel photos with your other half is the best souvenir you can get. And if you add beer with Sav, that's the best you can get! Please show Savannah some love and follow her on Instagram.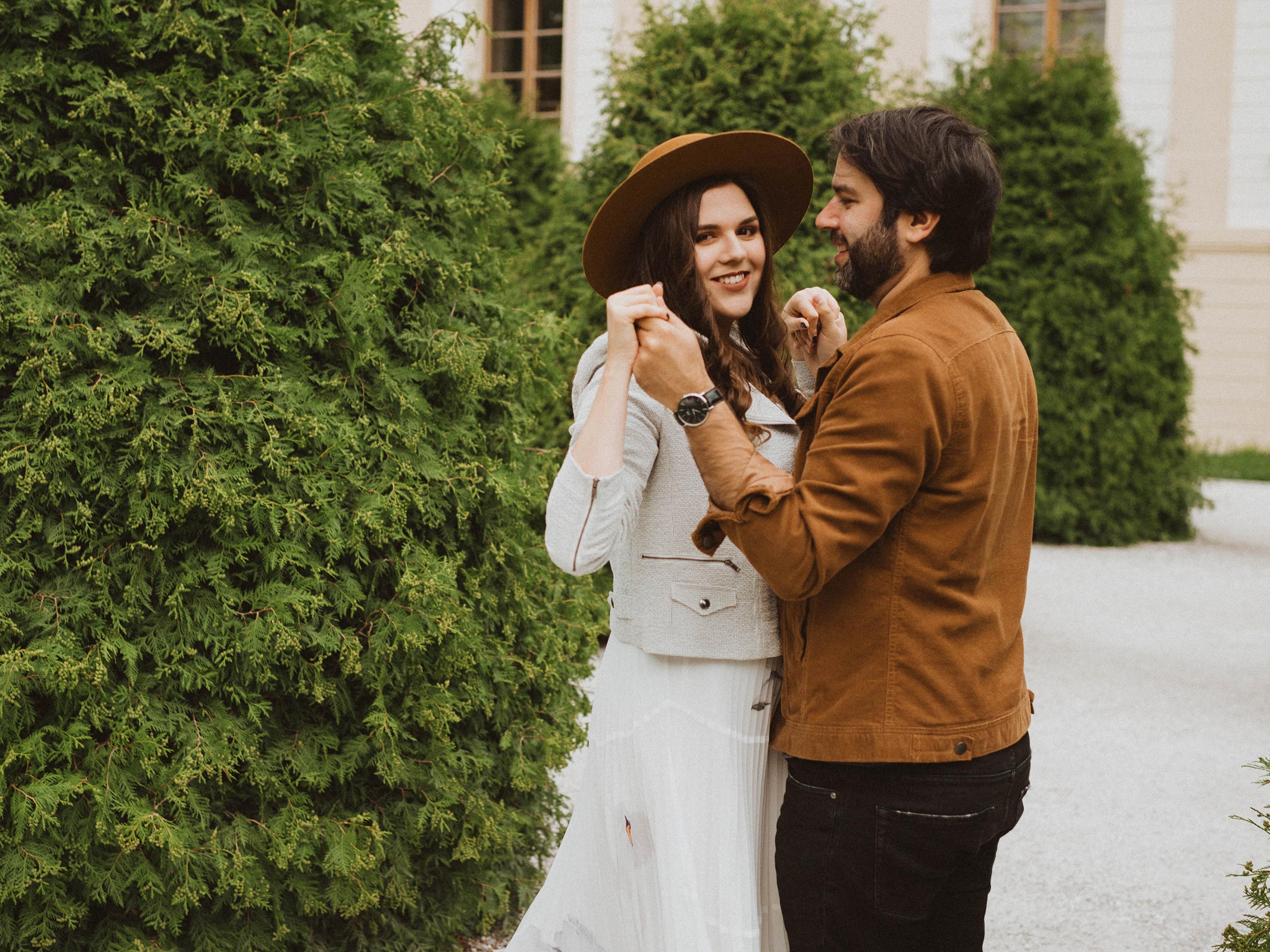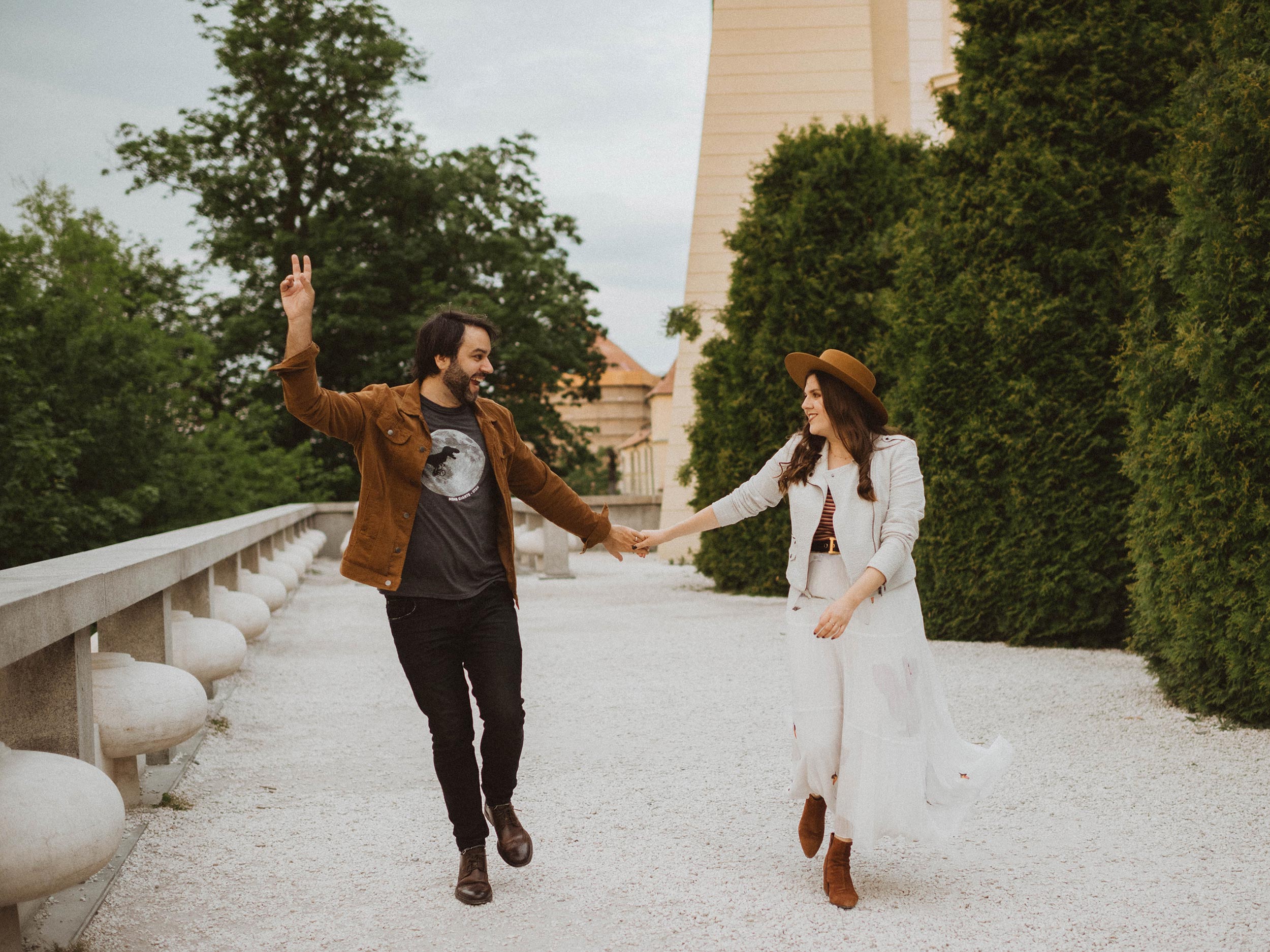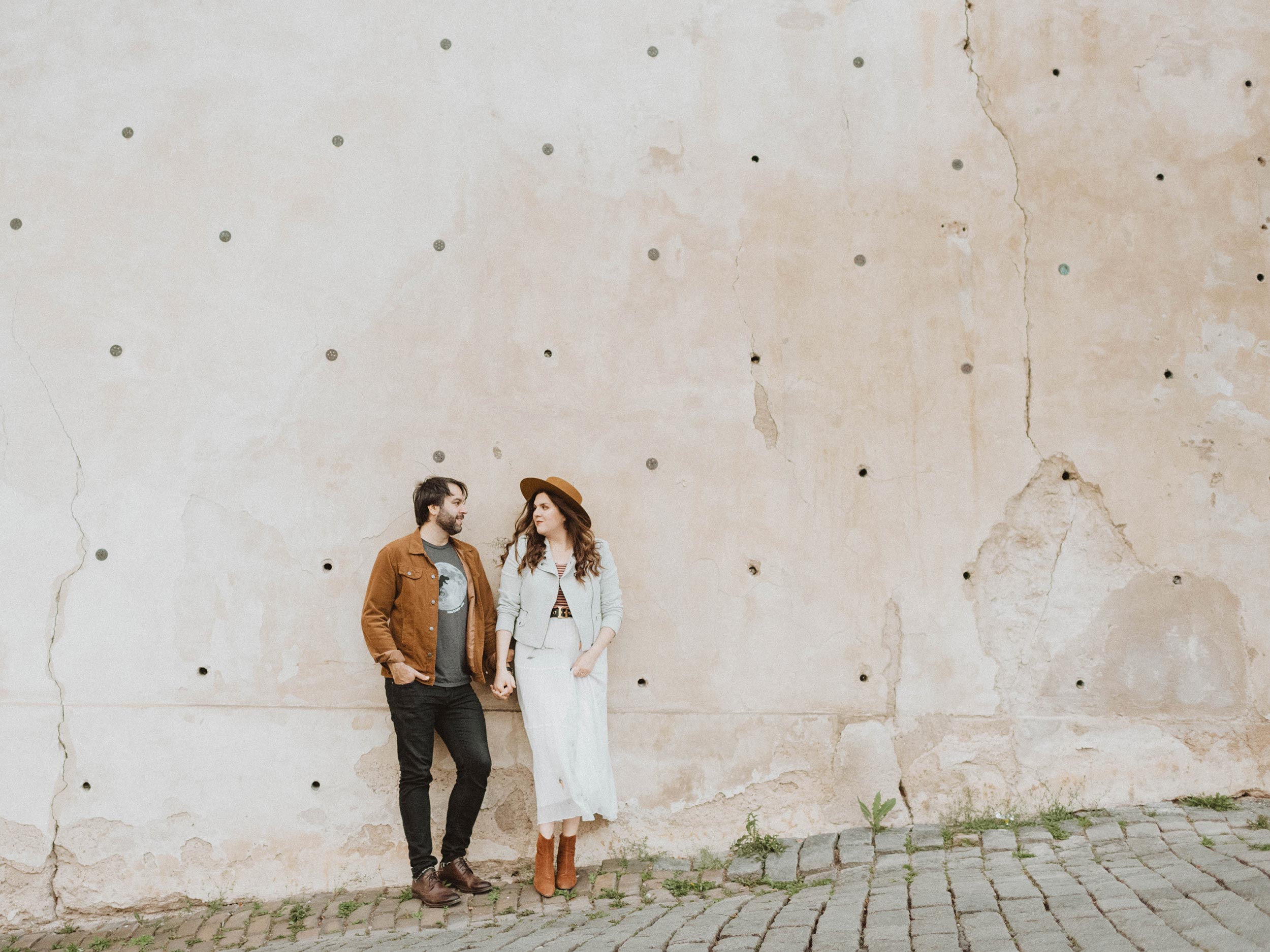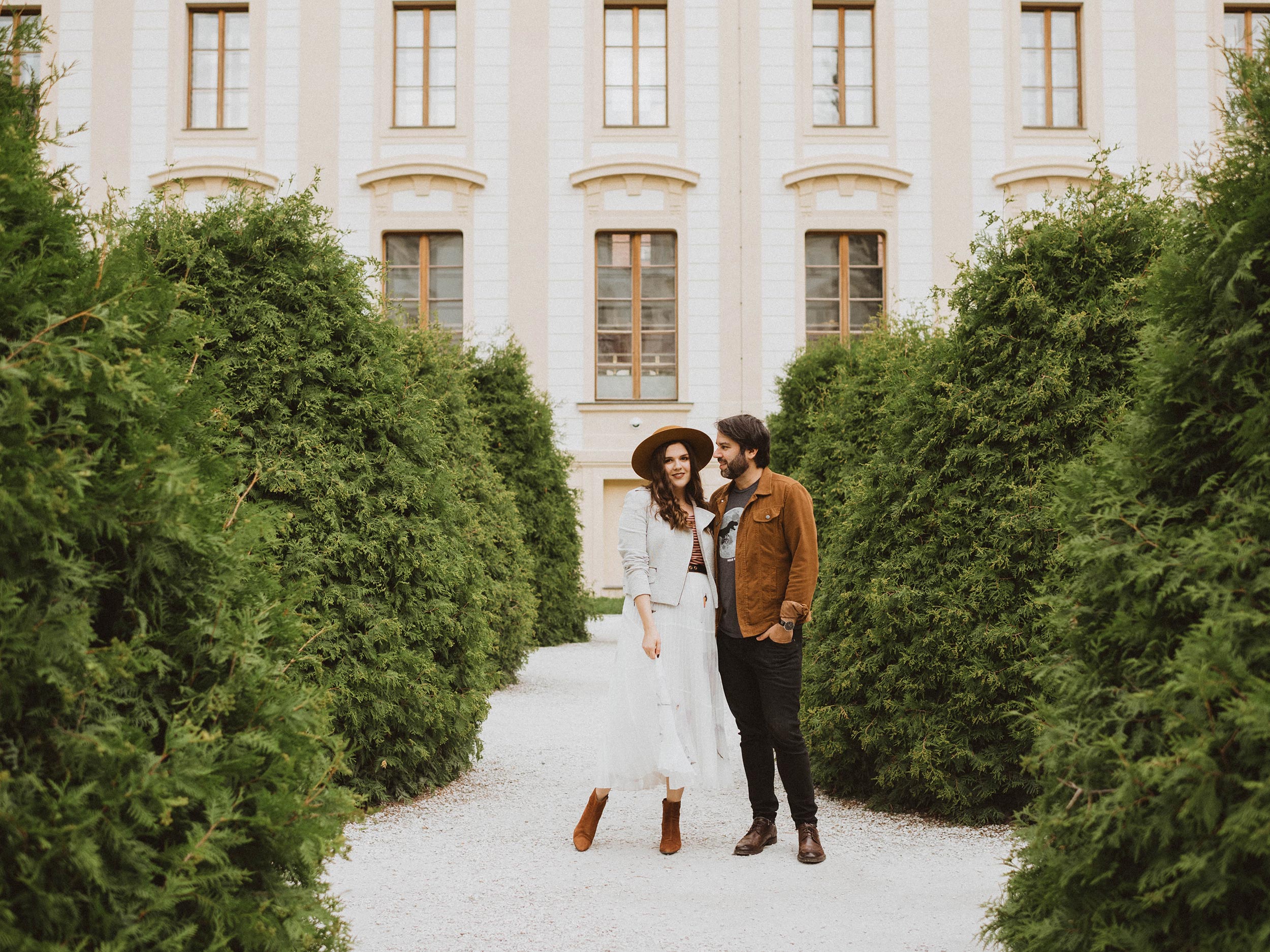 You makes me always smile, …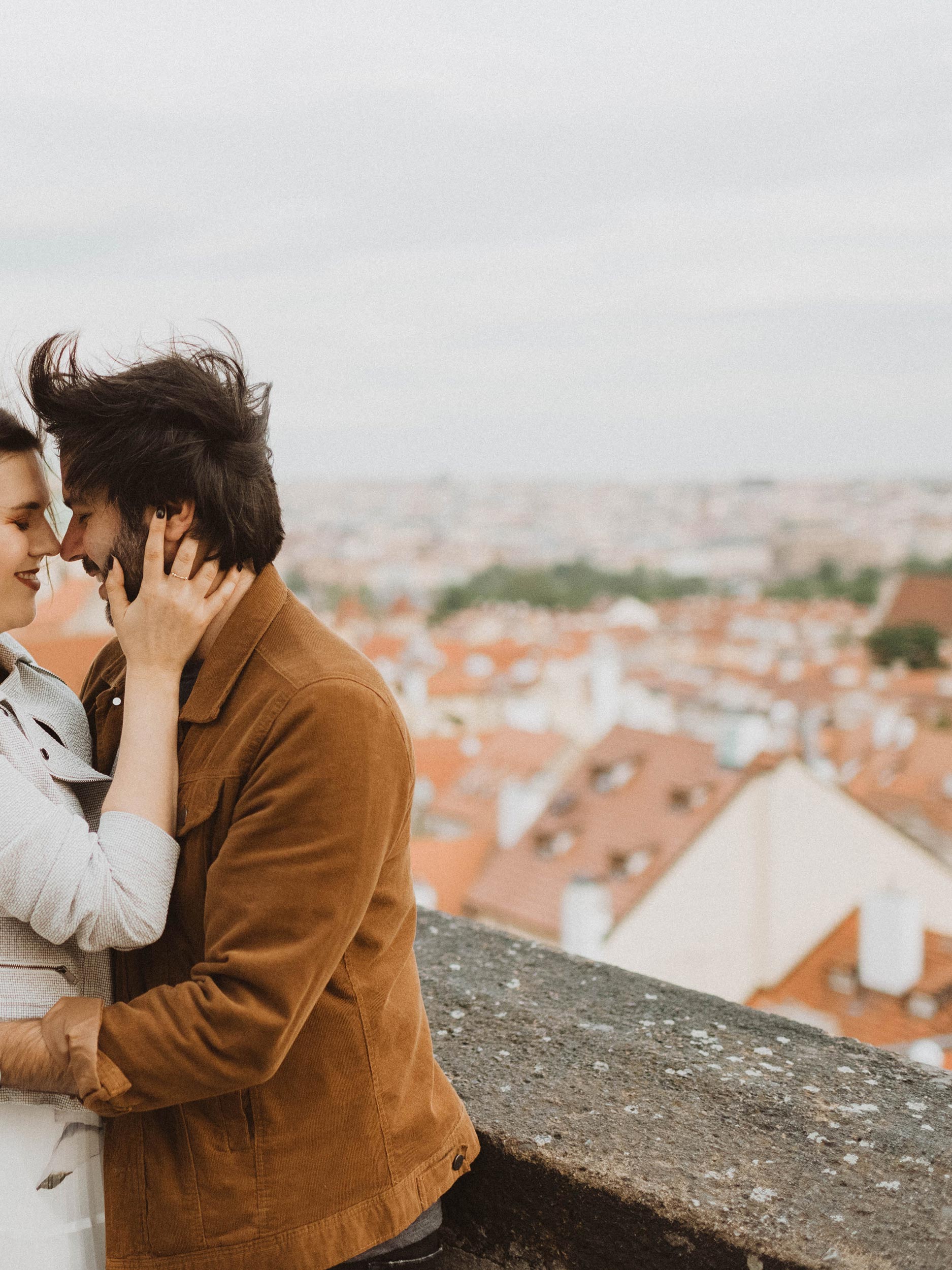 "I've learned so much about myself, about others, & about the world as I've charted new territories and experienced different cultures. No matter where I go, my travels are always more about connecting with the people living in those places than the place itself. Prague was no different. I am so thankful to have met these two & for the opportunity to capture the magic at the Prague Castle with them. After our dreamy session, we found ourselves sharing a beer and a delish dinner where we cultivated new friendships and chatted about life, creativity, travel and everything in between. Thankful for these new friends!" – Savannah Lauren Sherwood