Prague, Czech Republic, Europe
There is no other place like home! 
The Czech Republic closed its borders from midnight on the March 16 till the end of the declared state of emergency. It means that the Czech's are not be allowed to leave the country and also foreigners and tourists will not be able to enter the country. You have to #StayHome. All of this is due to the COVID-19 pandemic.

It basically means that there are no tourists in the city and a majority of Prague residents are staying home. First days of the state of emergency Prague looked-like a ghost town. Like The Walking Dead scene in real-life. Scary. Weird. Unreal?

Pól and I, like the majority of the city residents, remained home. And we almost didn't leave our home. #SocialDistancing is "trending". And it's a right thing to do.

Finally, On the 9th of April, when things became better in the Czech Republic and we were allowed to do walks, we were brave enough to put our face masks on and went for a walk. The final destination was the Prague Old Town. We started our walk at the tram station called "Pohořelec" and we went down to Hradcany Square. During our little walk, we passed the Prague Castle with no people there. Surreal. Then we walked along "New Castle Stairs" and continued down to the Charles Bridge when we ended our little tour. We hopped on Tram number 9 at National Theater Prague and headed home.

Prague, the Heart of Europe, is tremendously beautiful and the whole of the Czech Republic as well.

It mind sounds like a cliche, but the whole thing made me realize a lot. I am feeling grateful. I will never take something like granted.

<3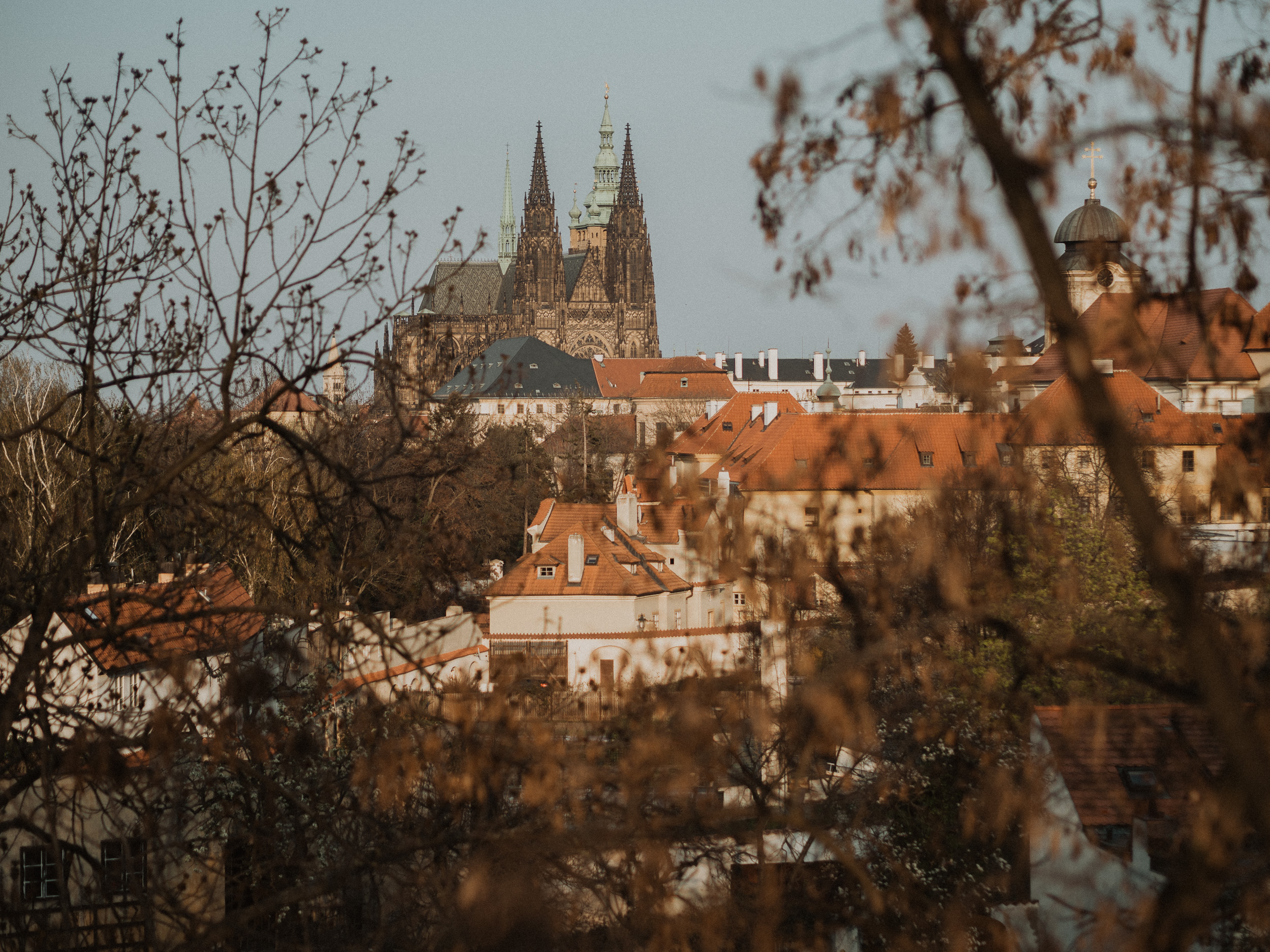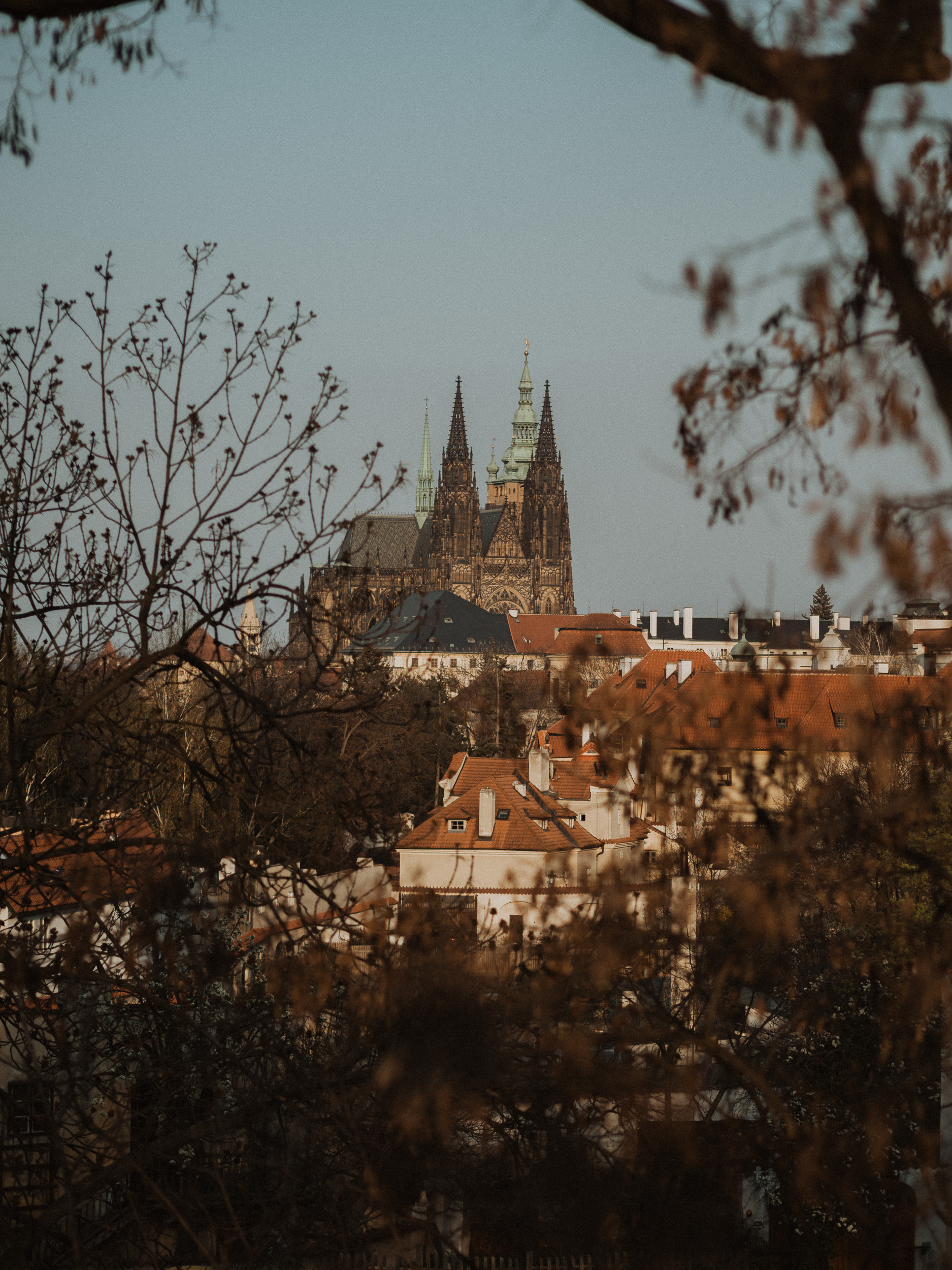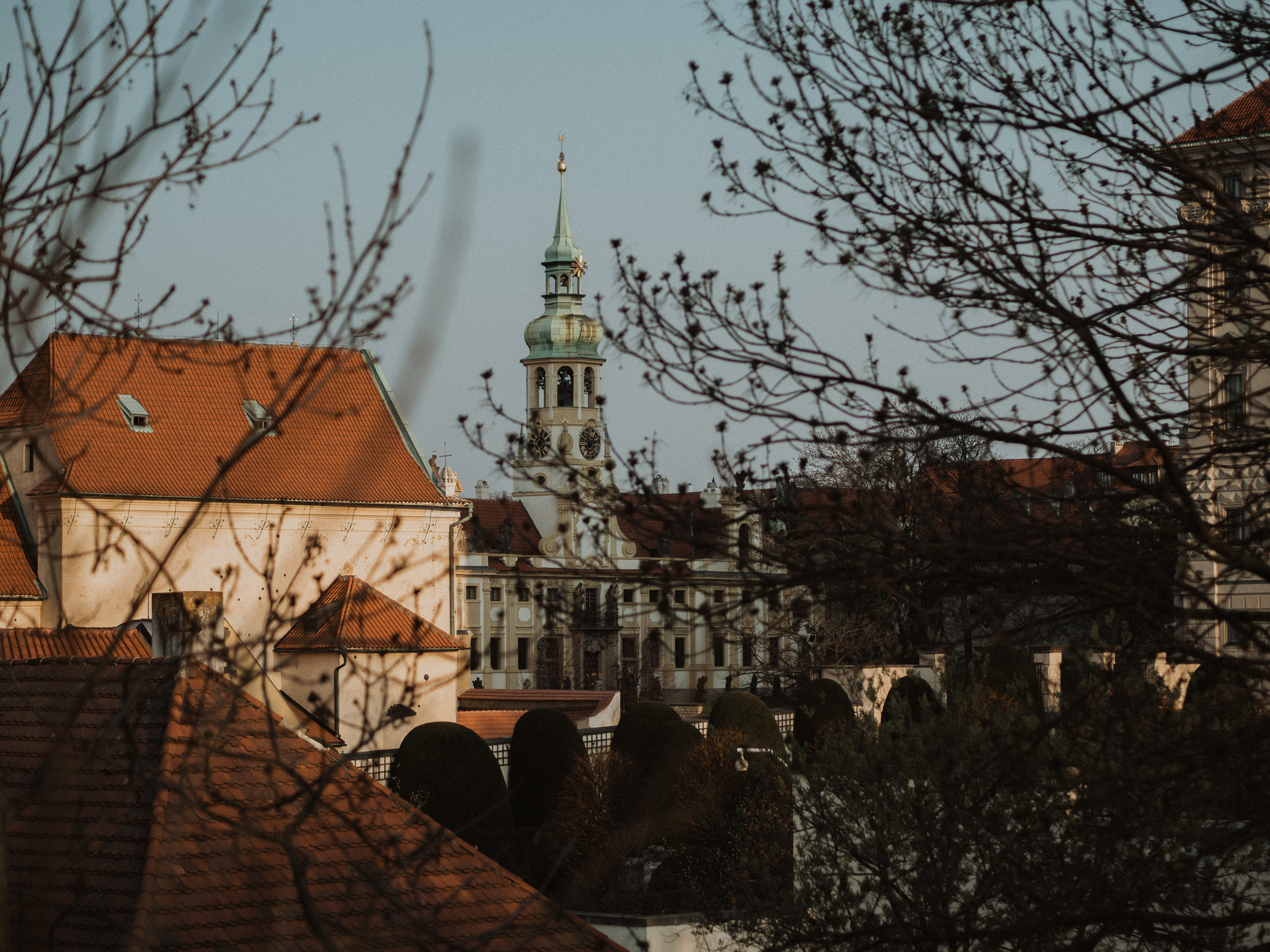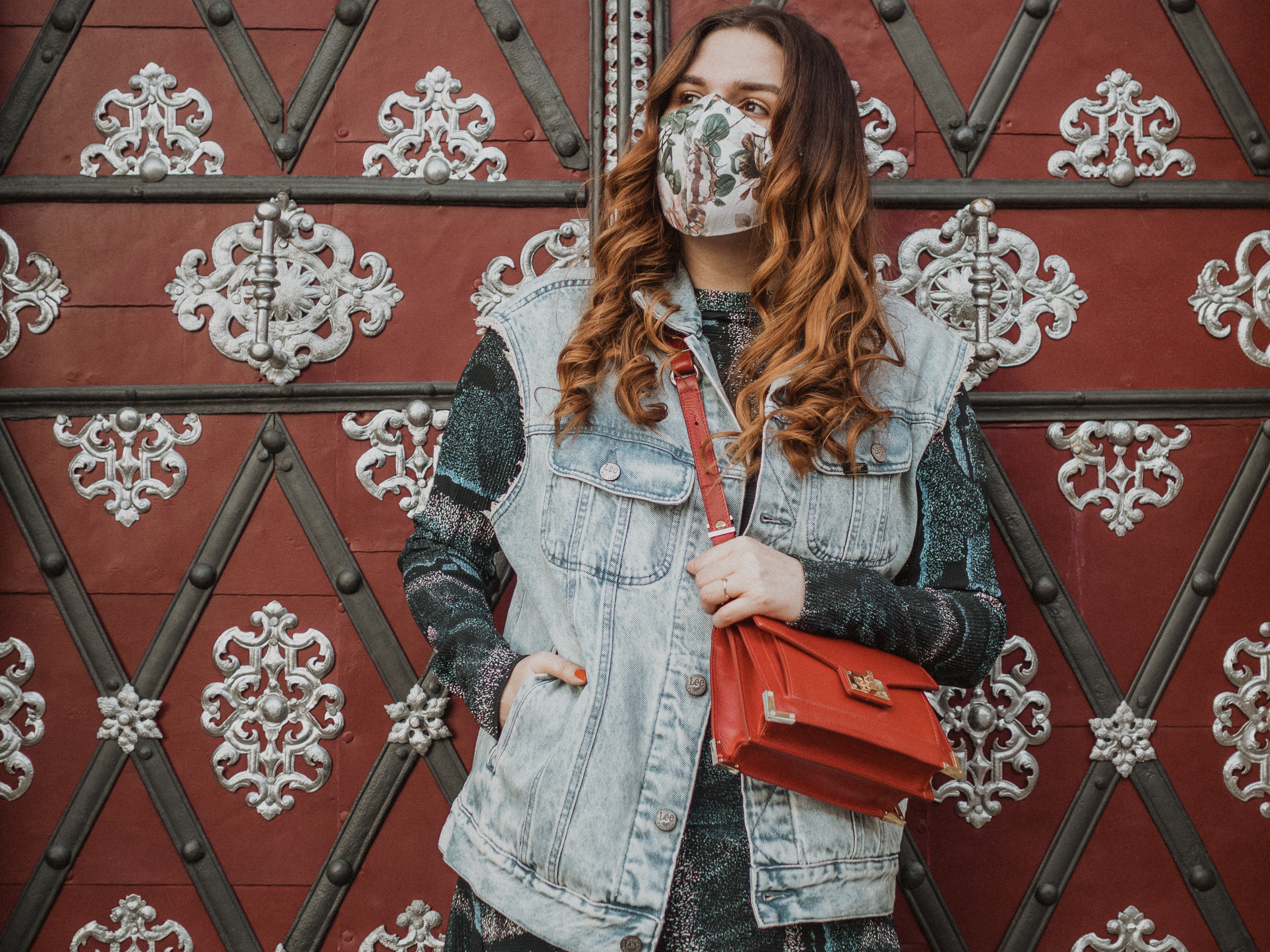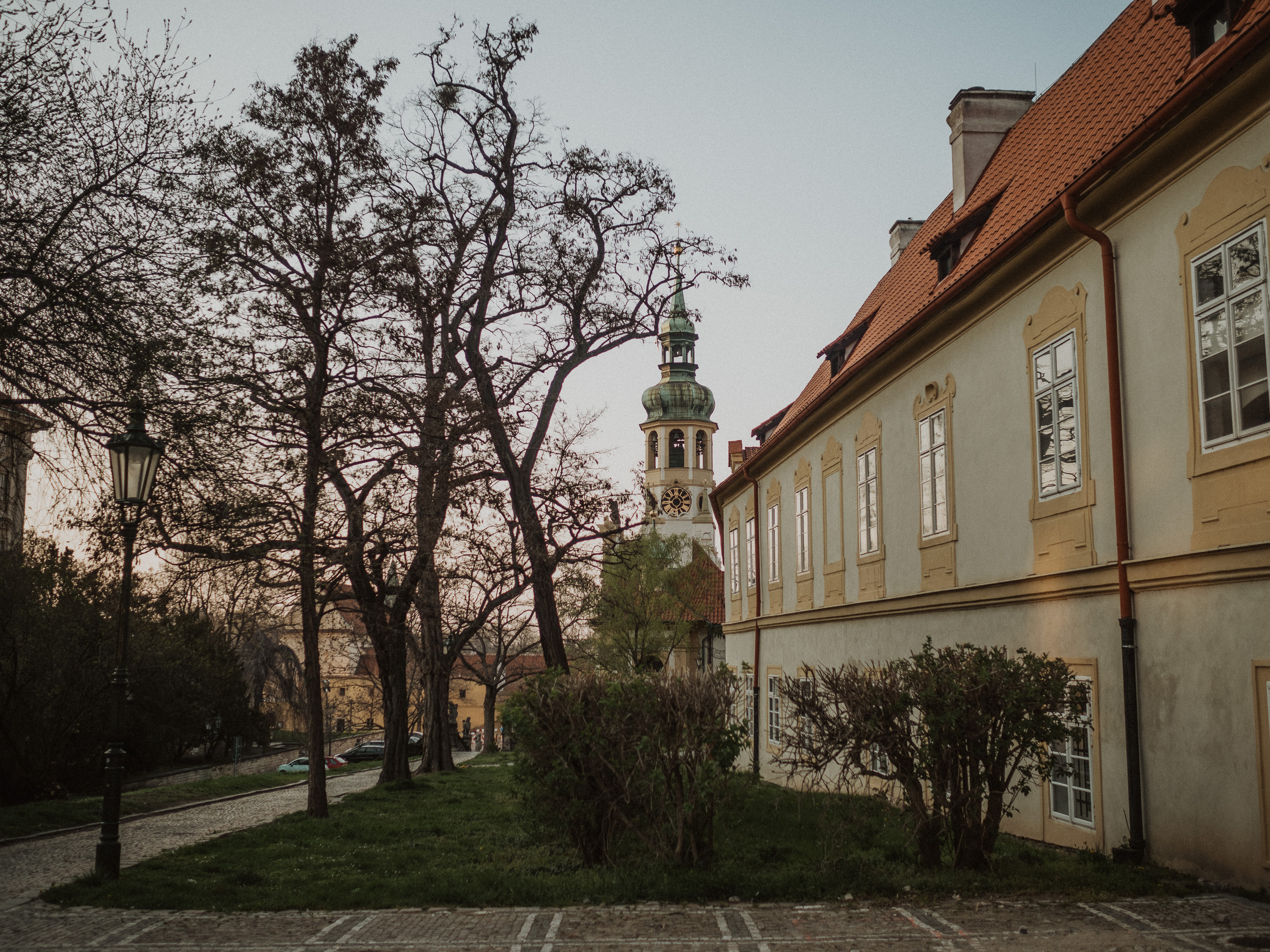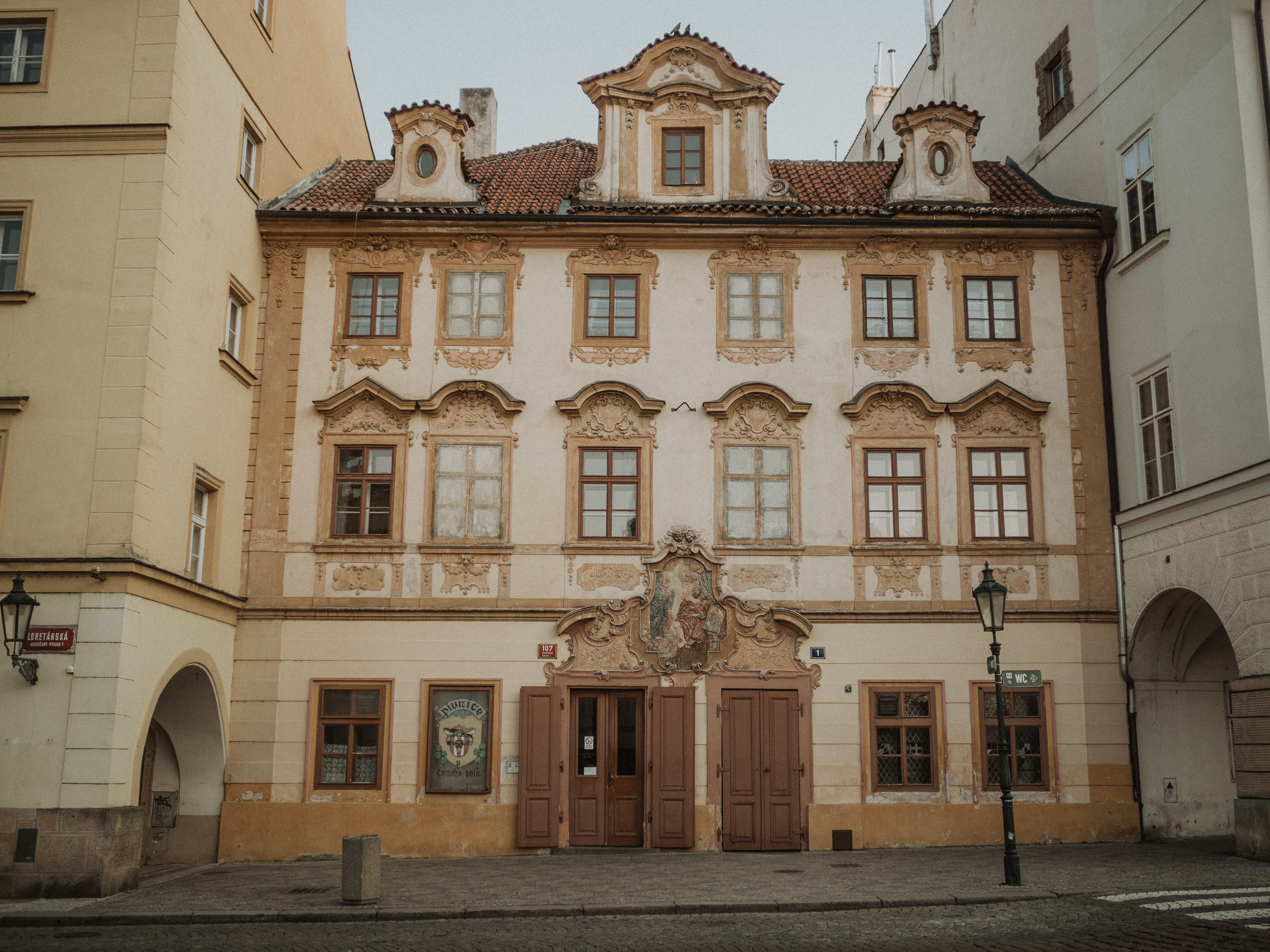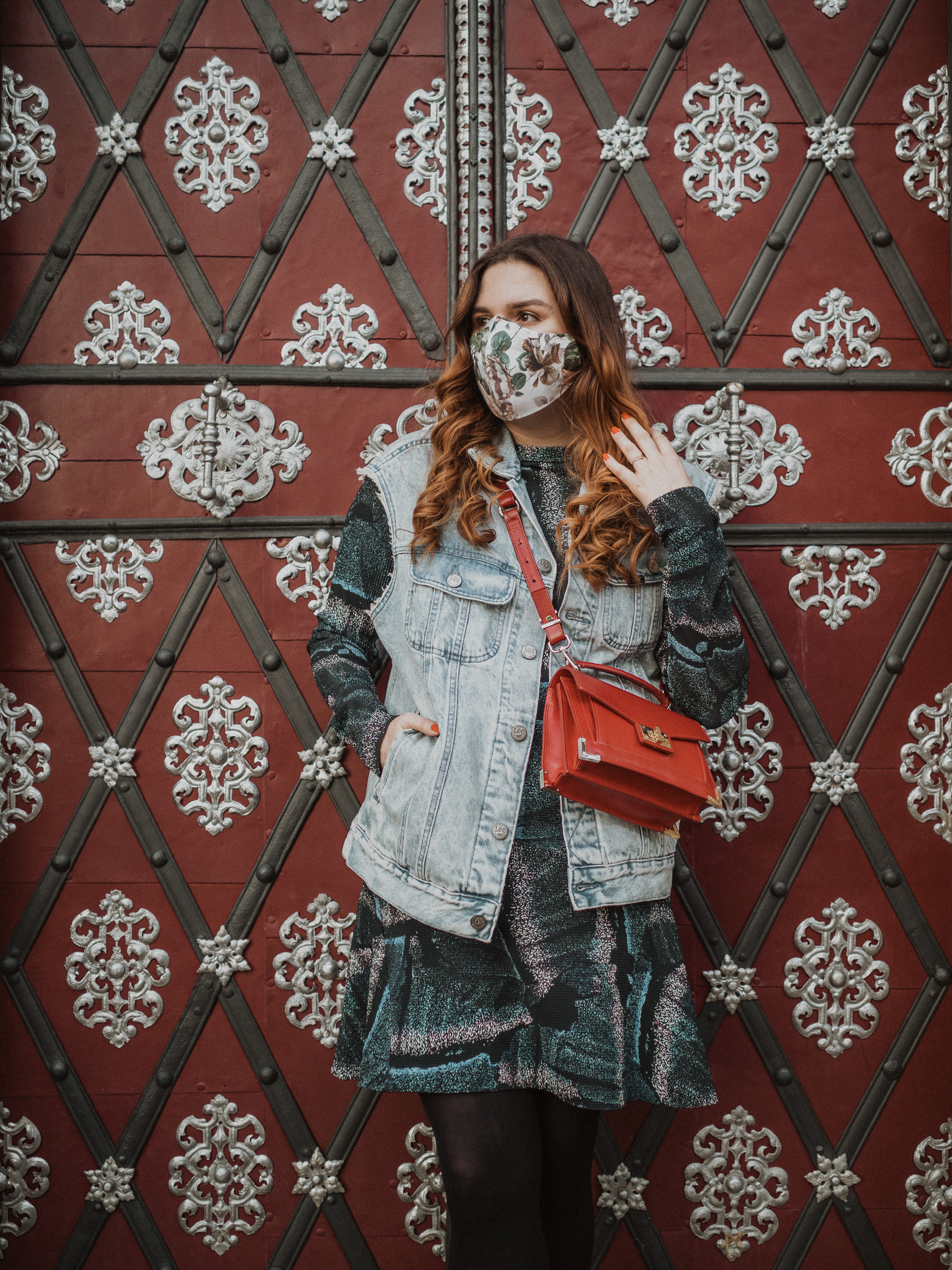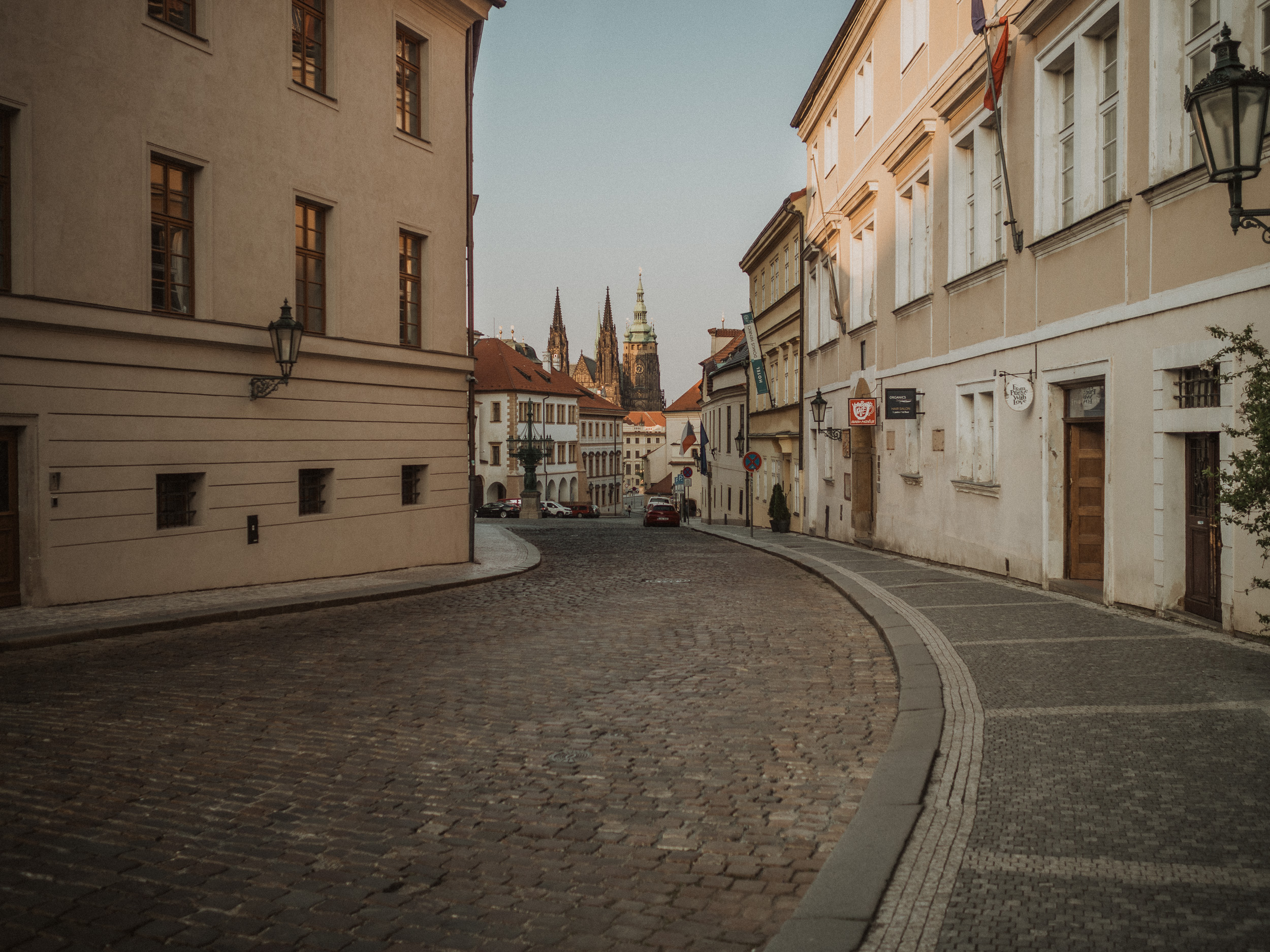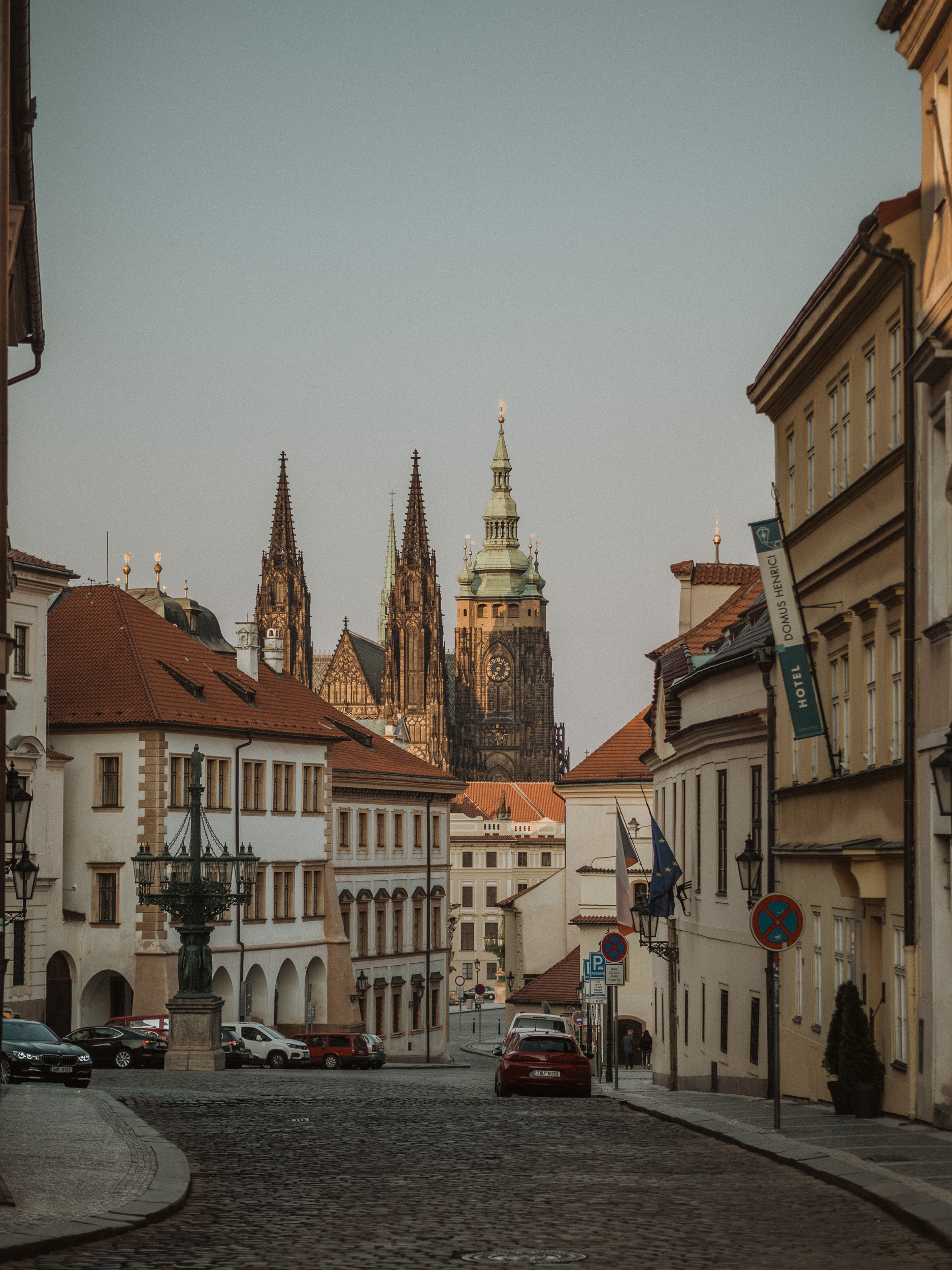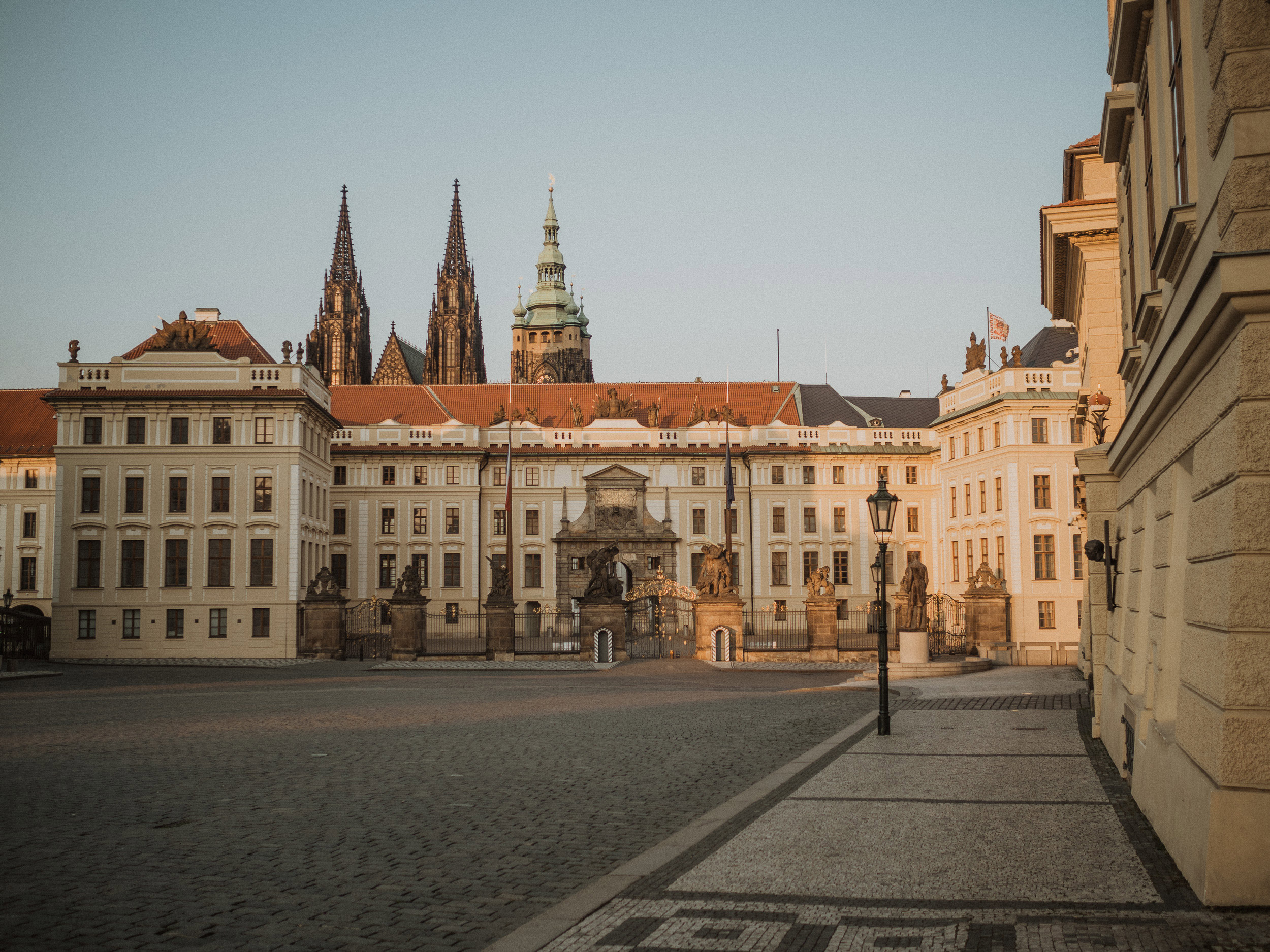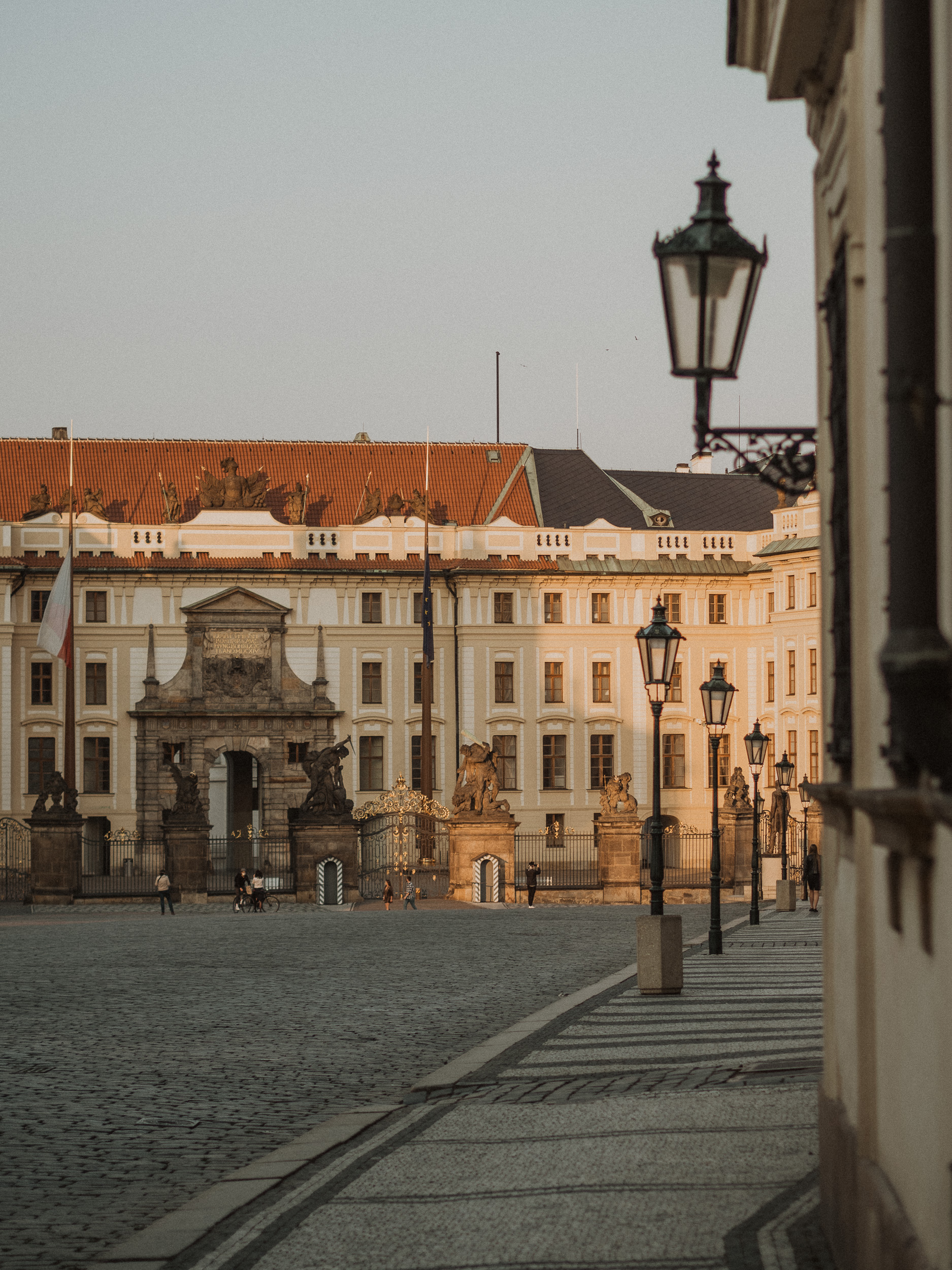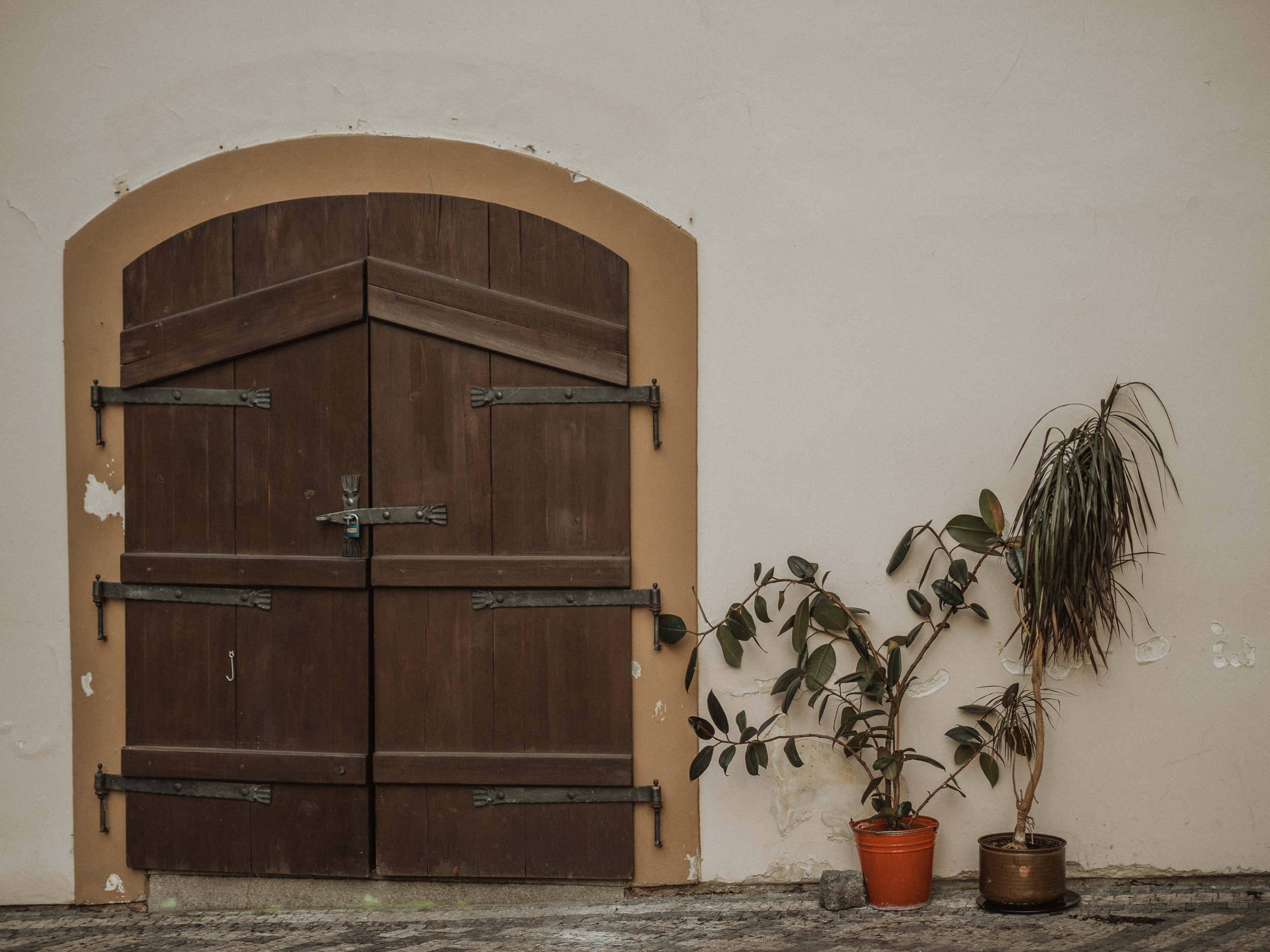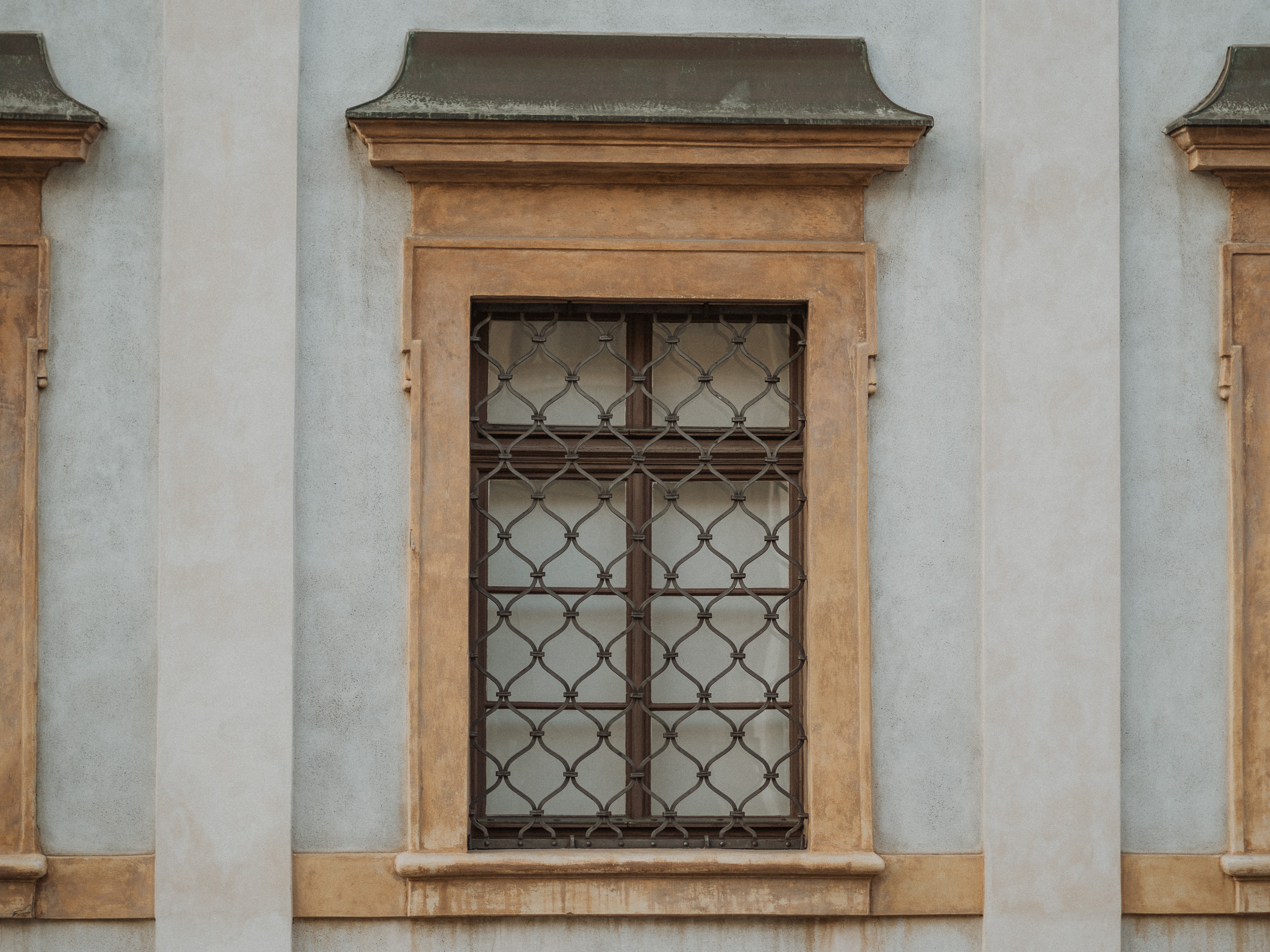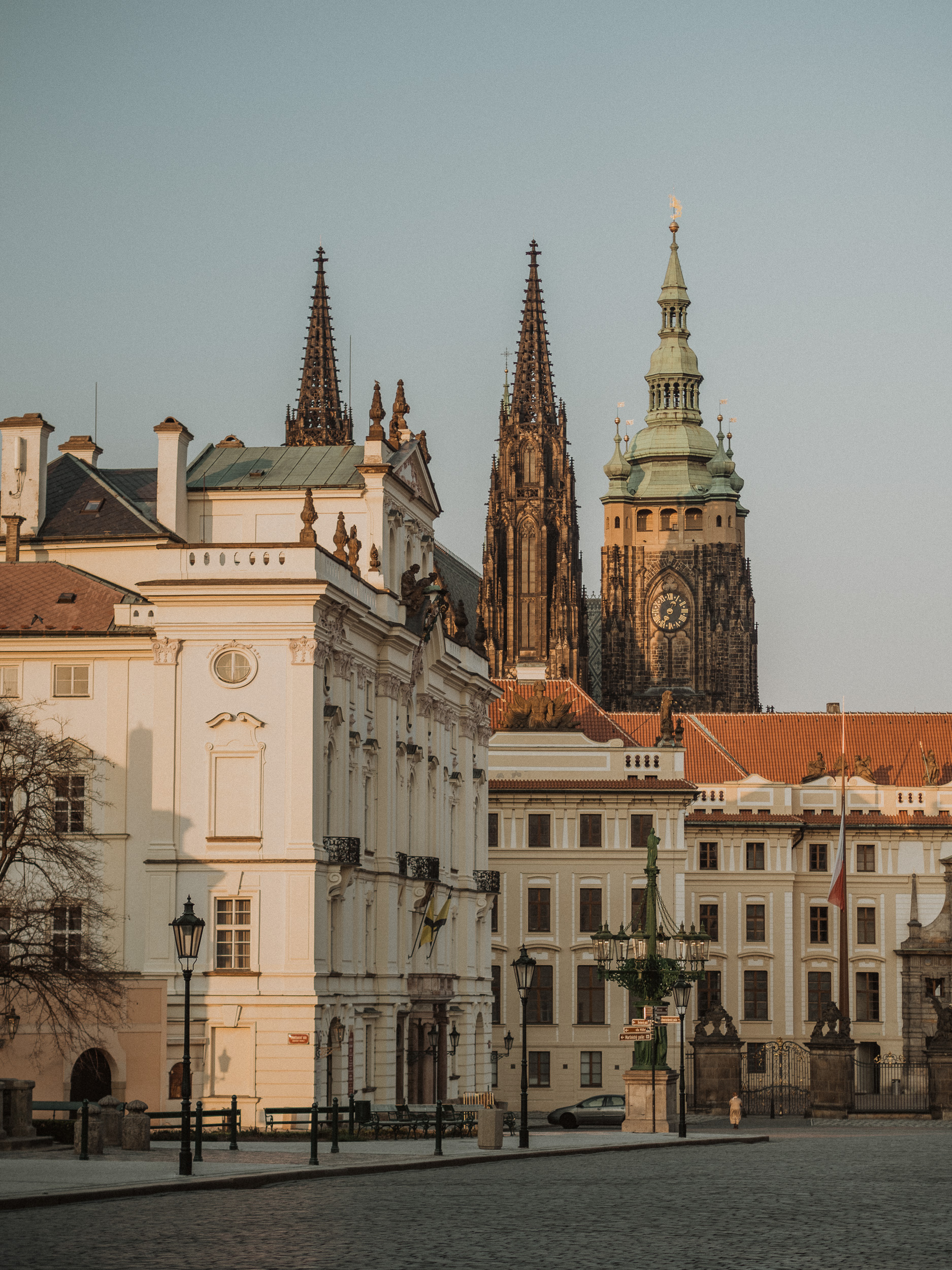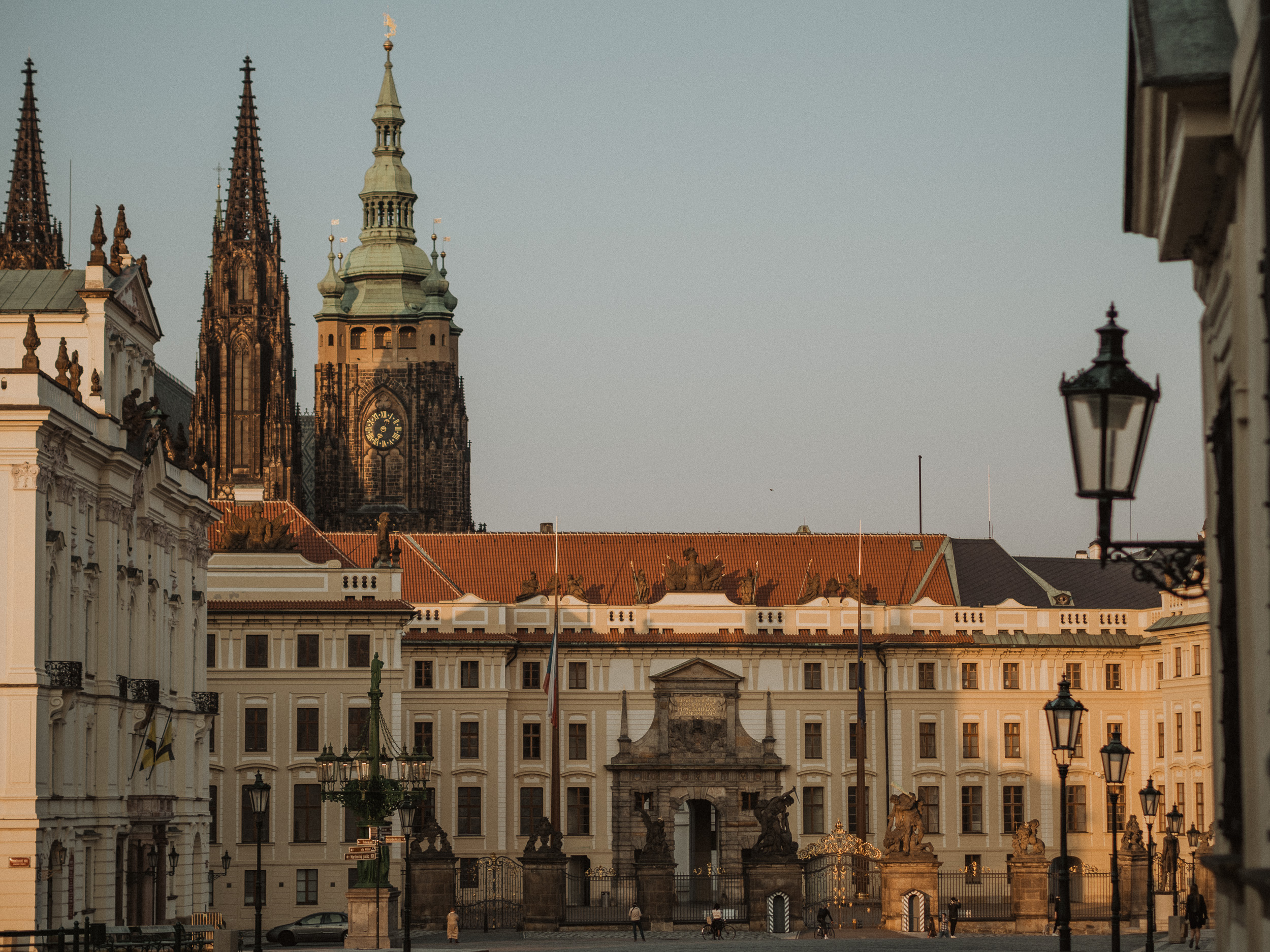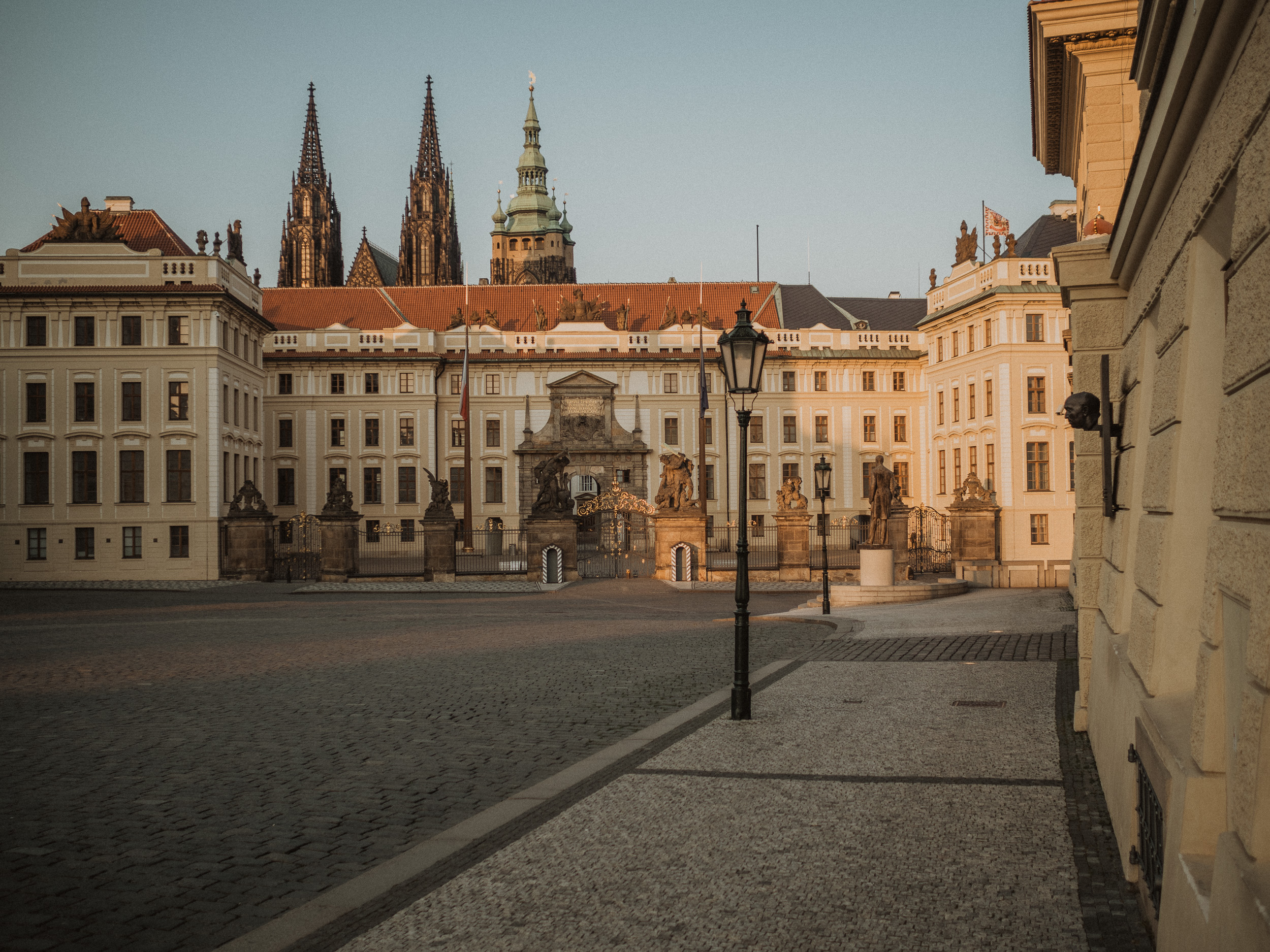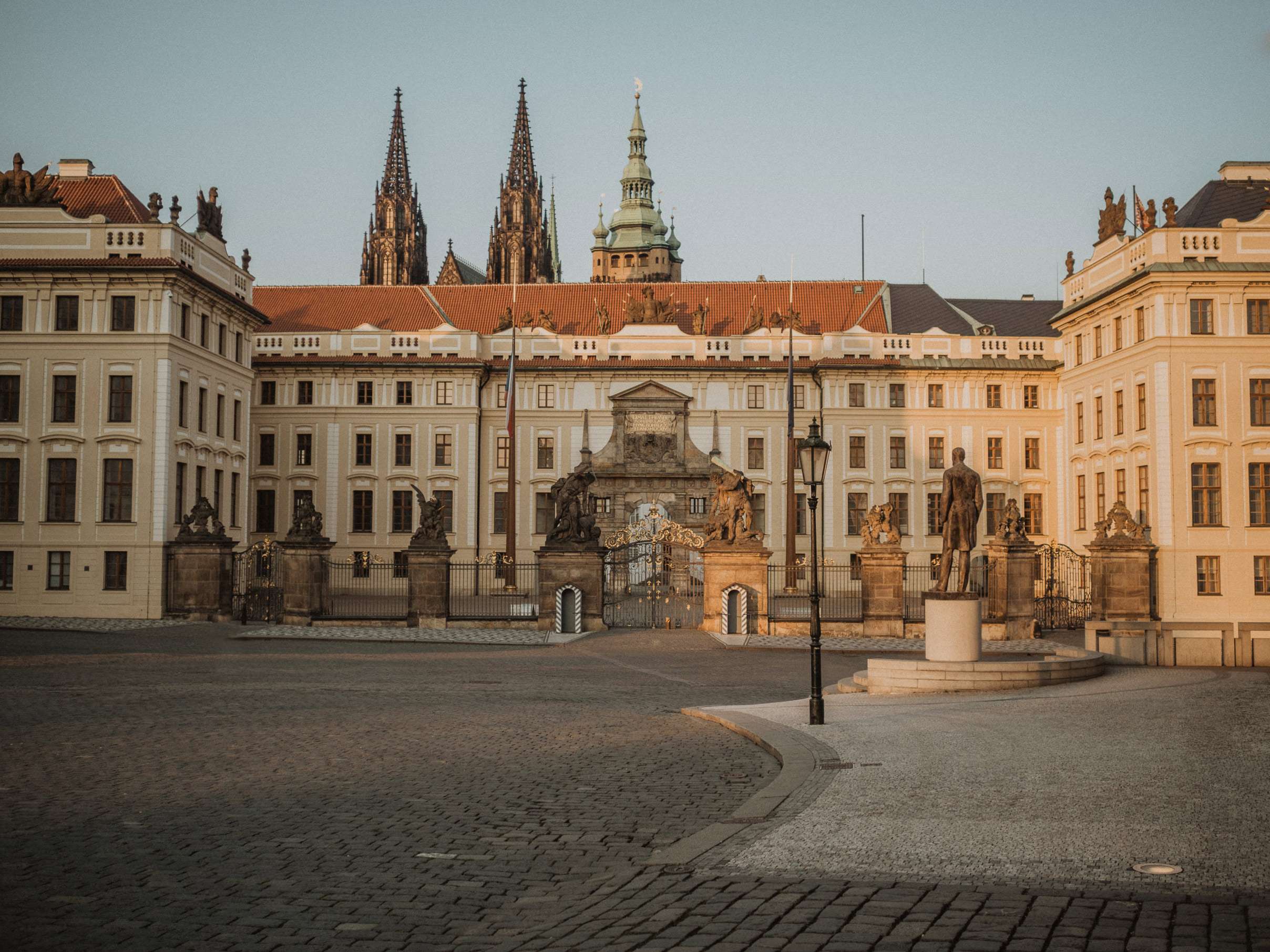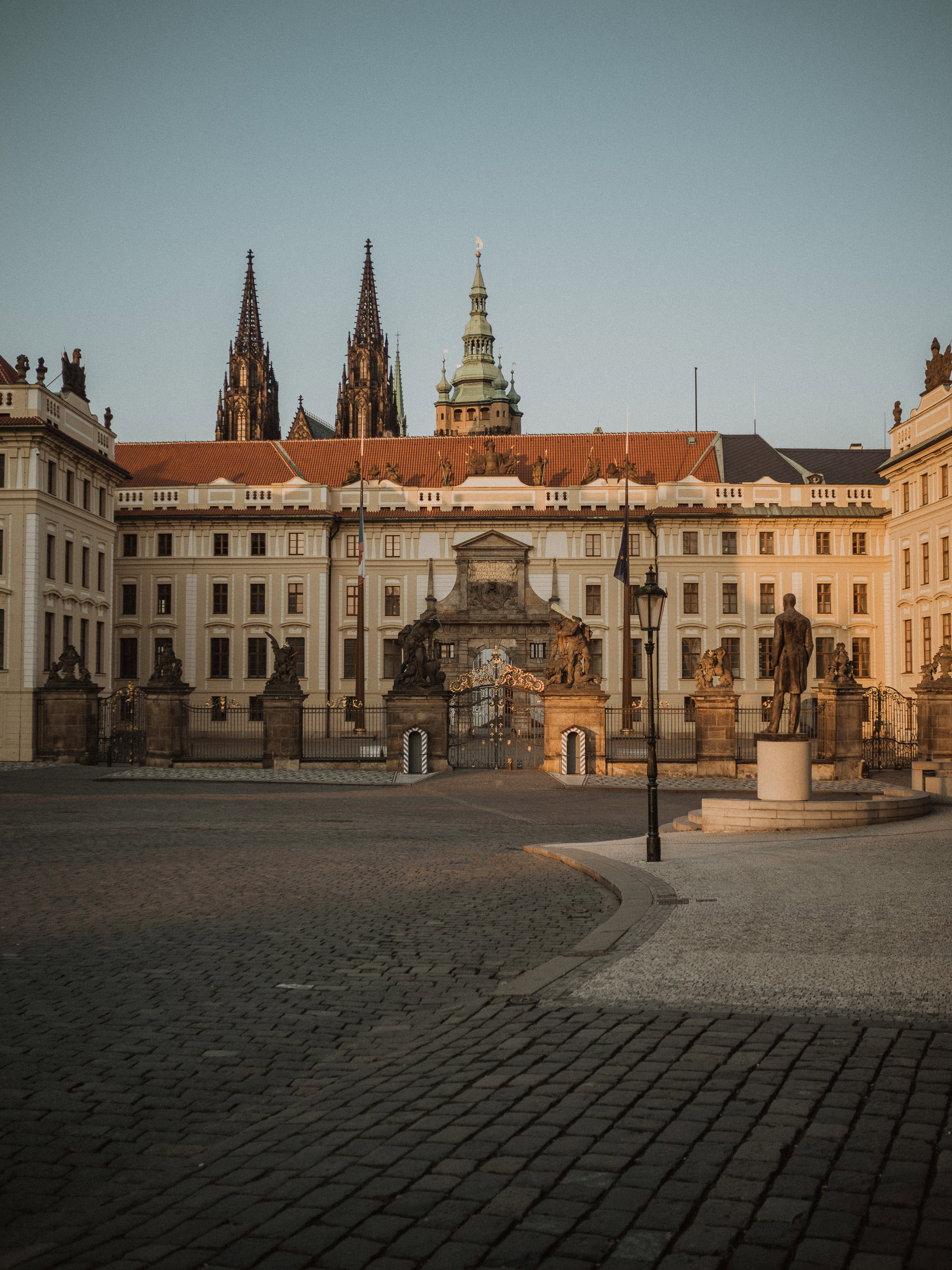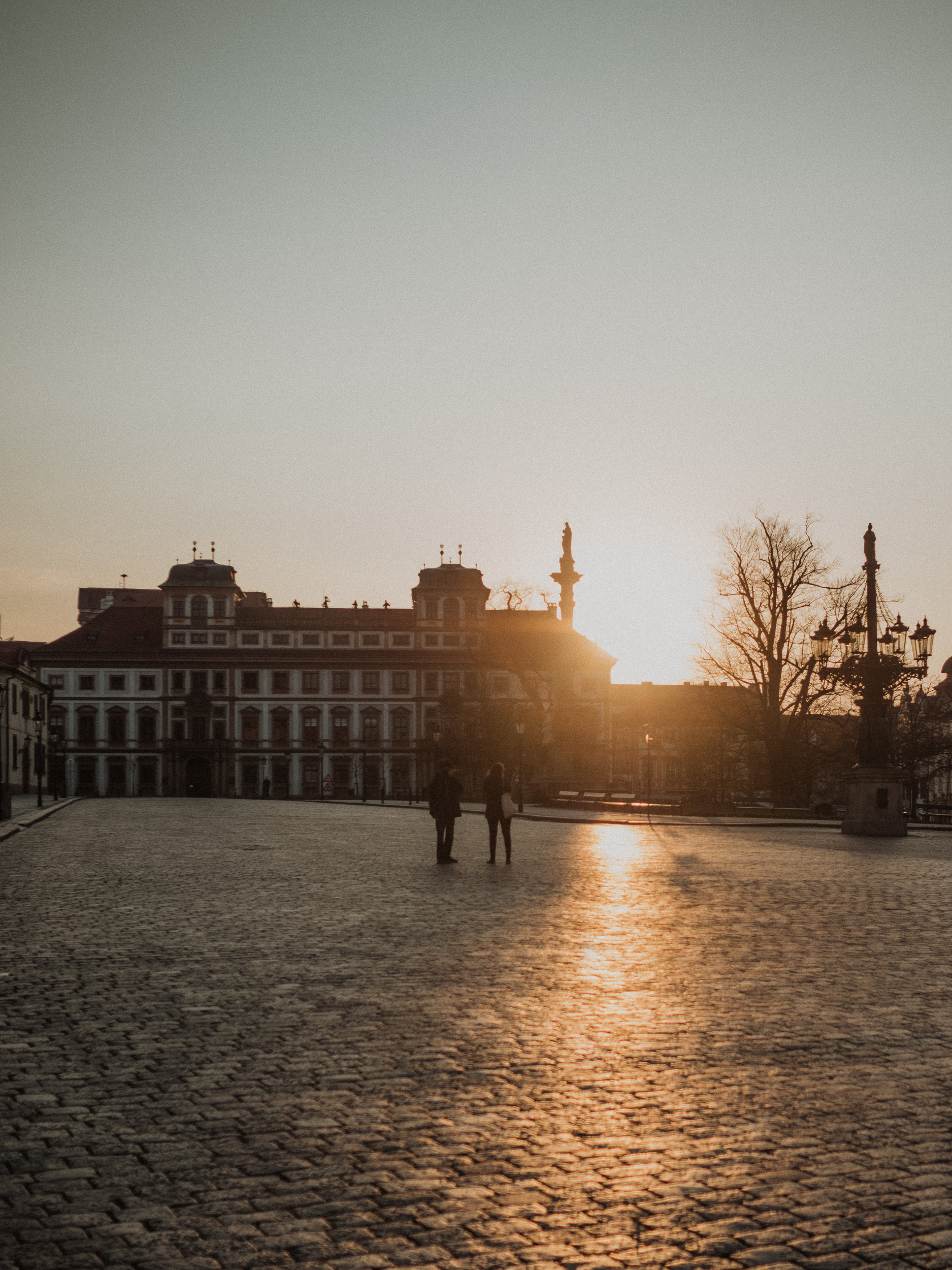 I wish we would know that the 9th of April would also be the last day of "Kuchyň" remained open. The day after Ambiente announced insolvency due to COVID-19 and no tourists and locals near Prague Castle.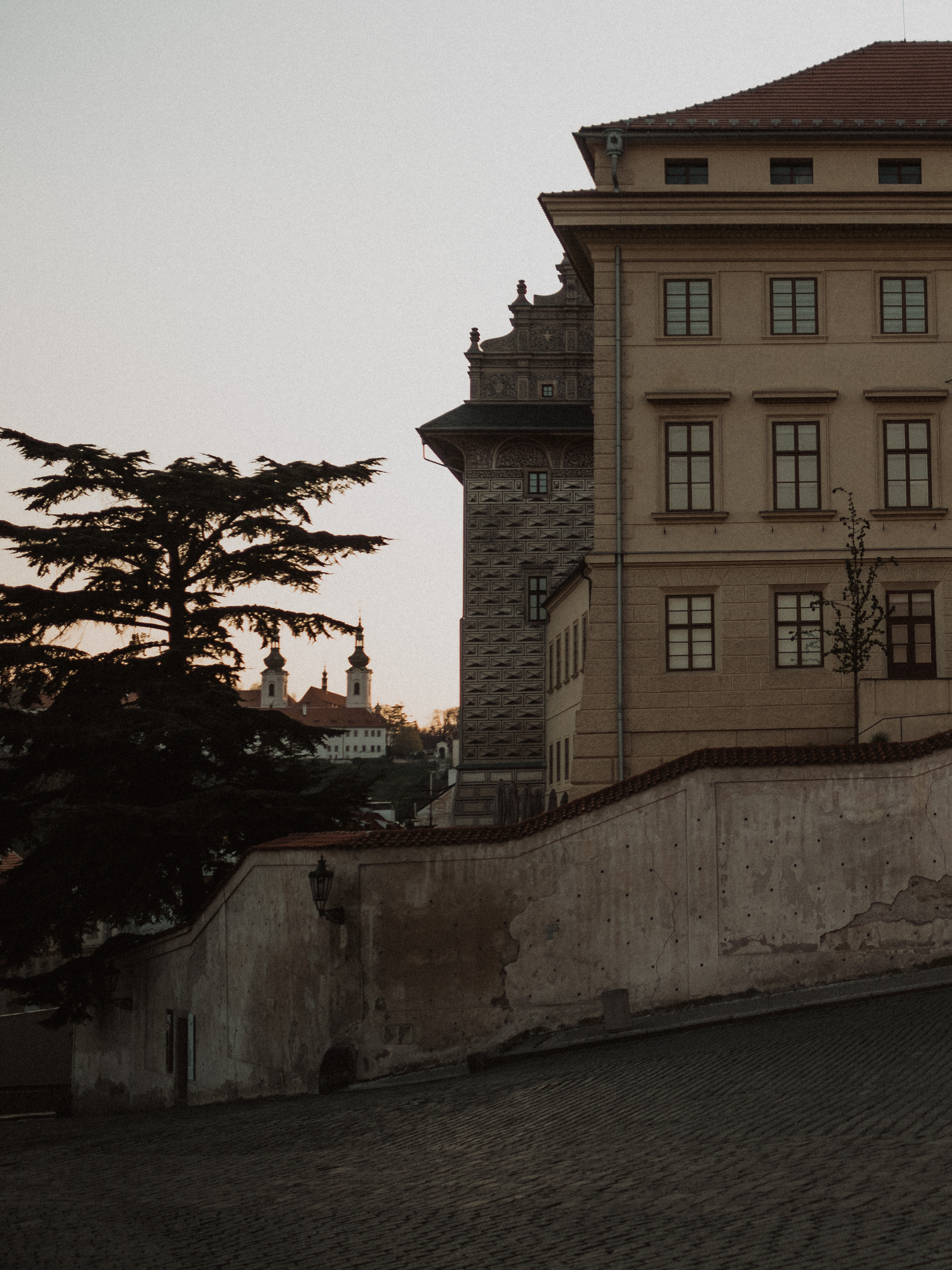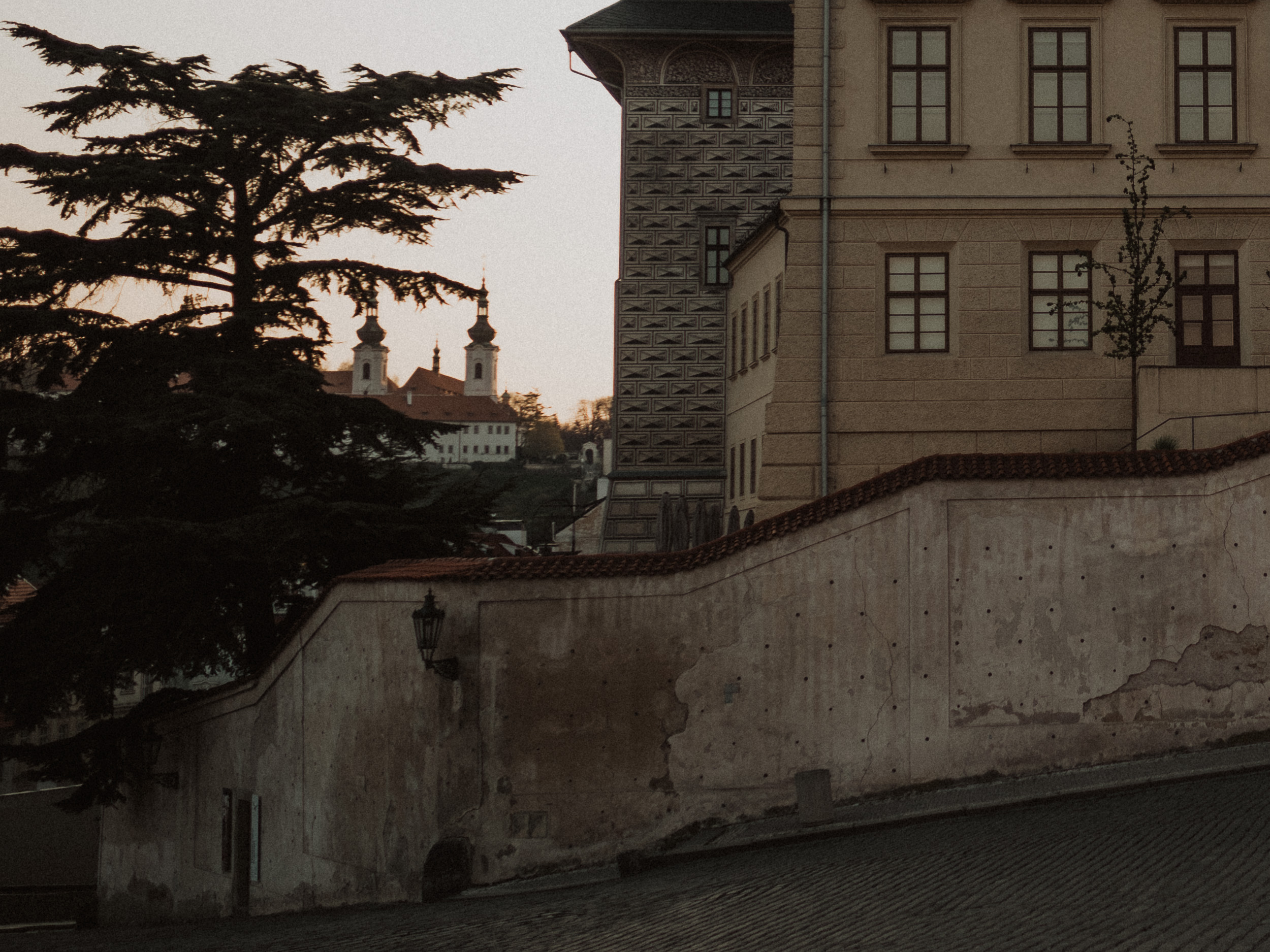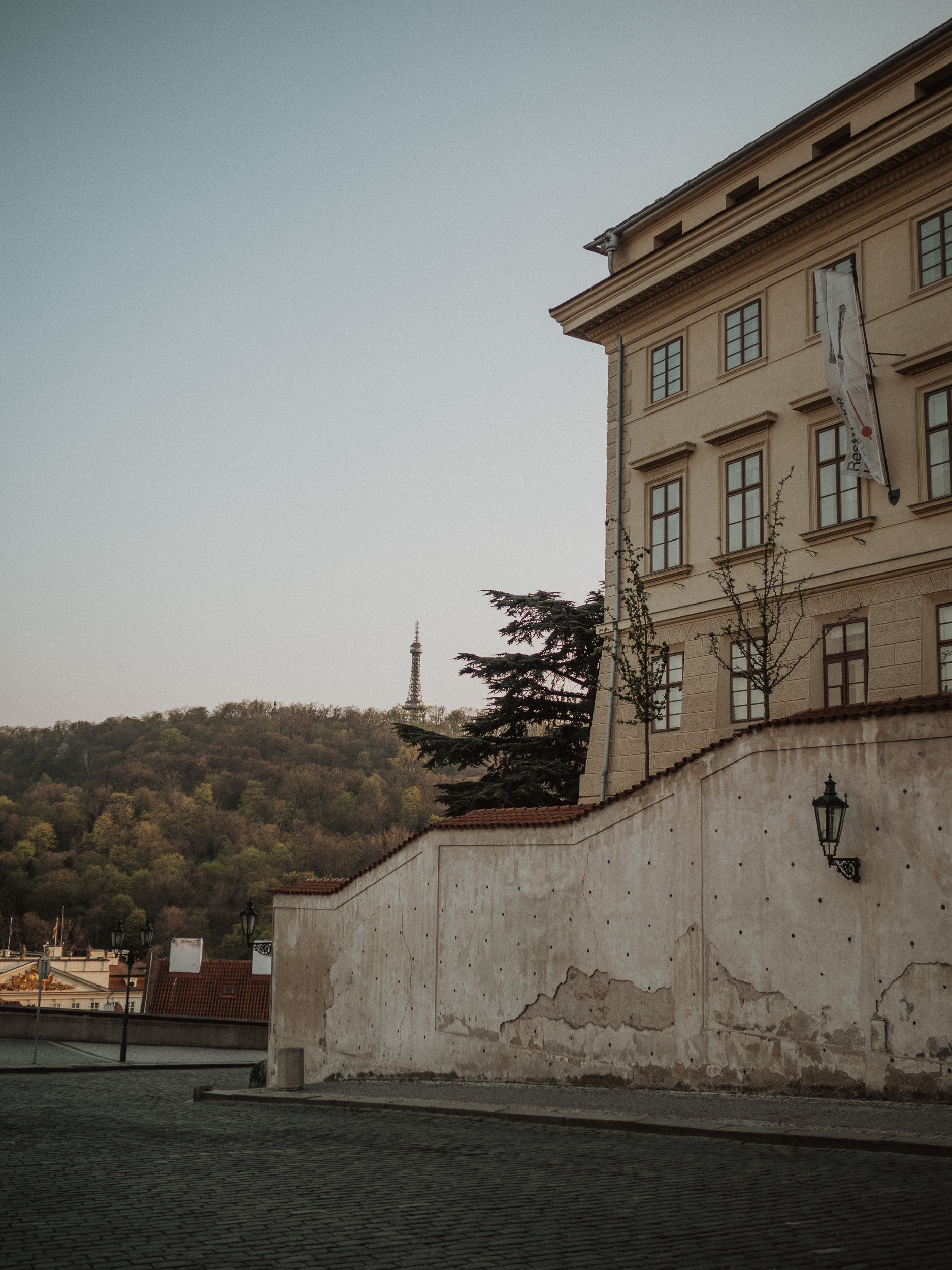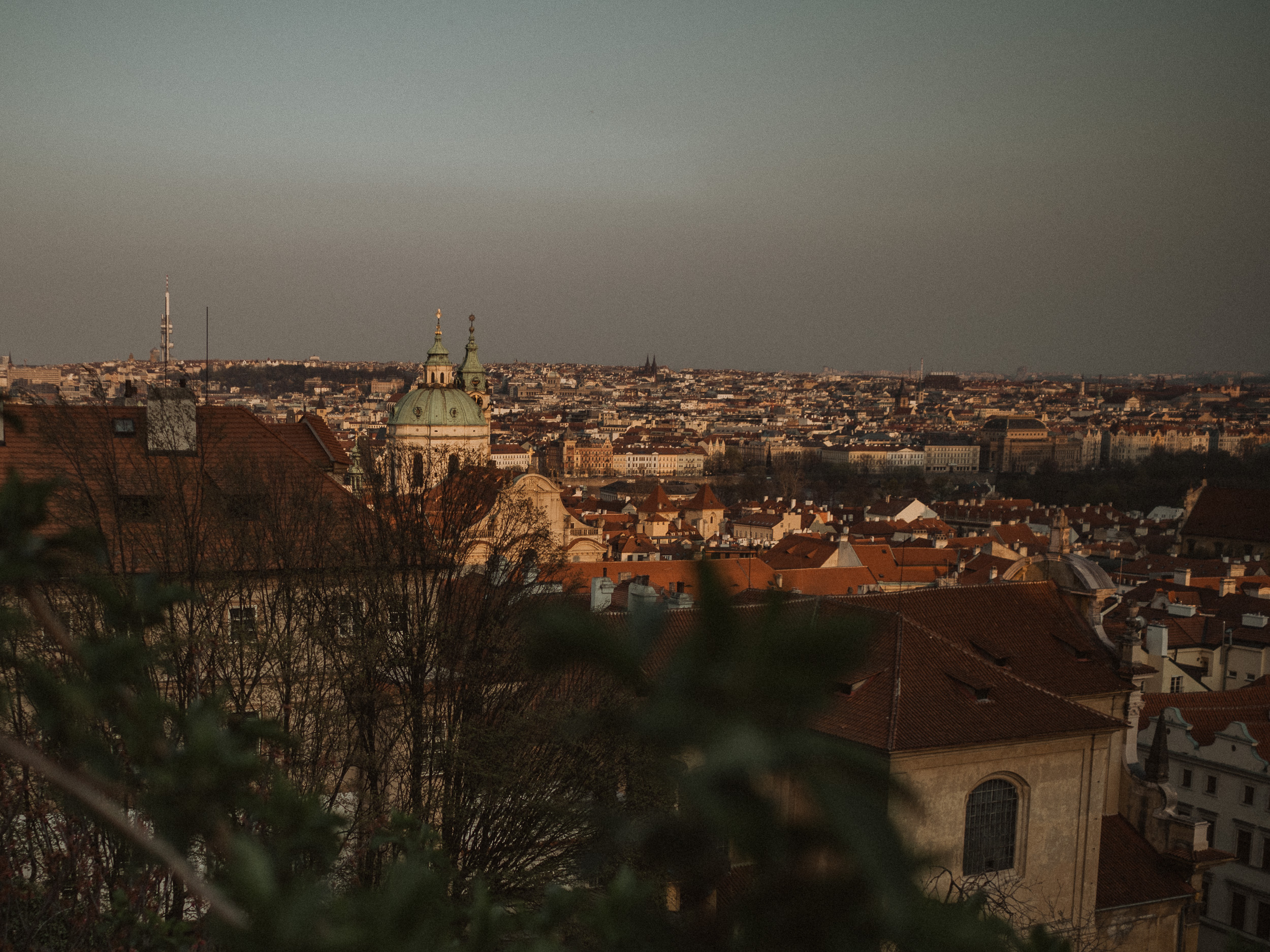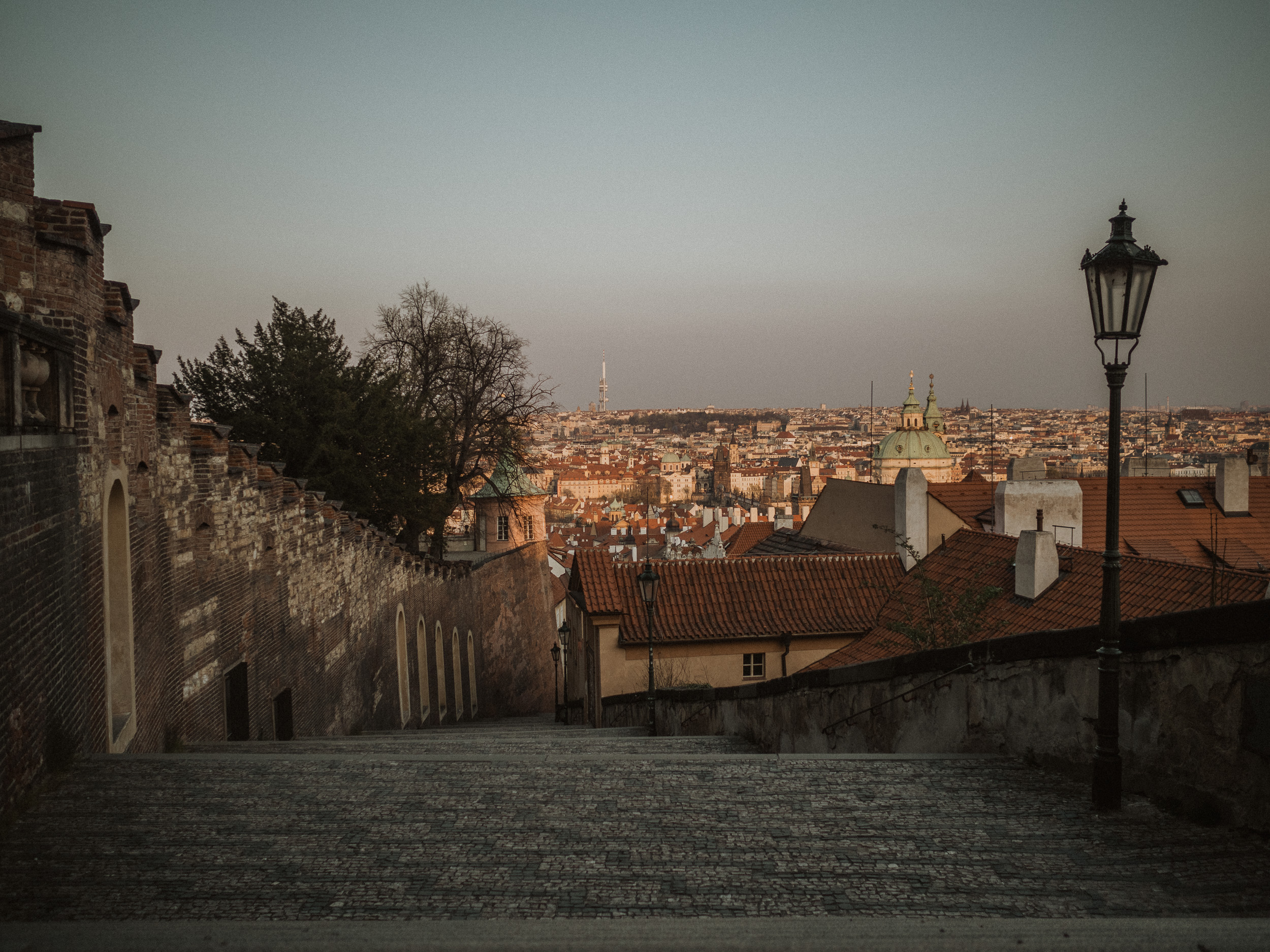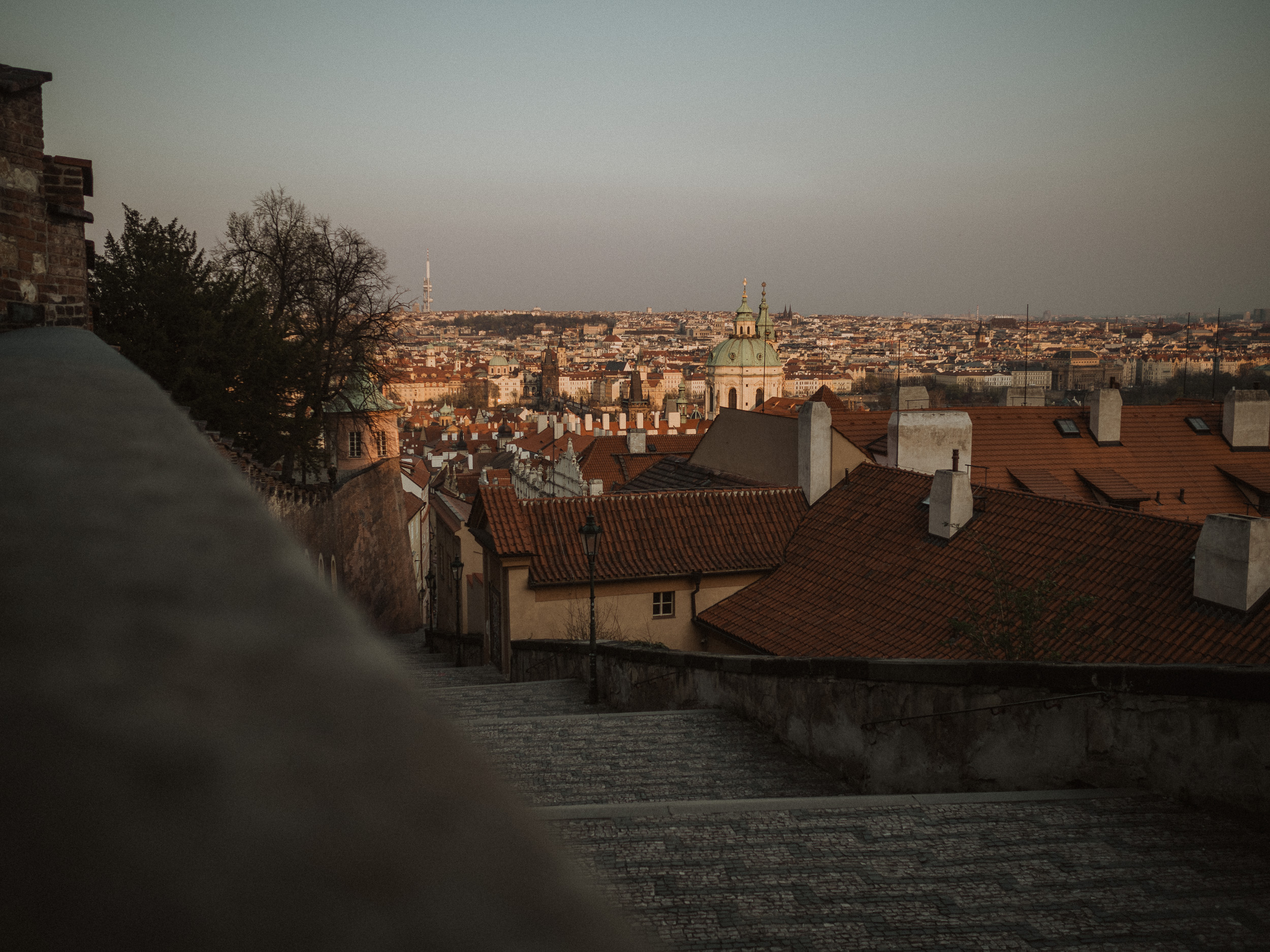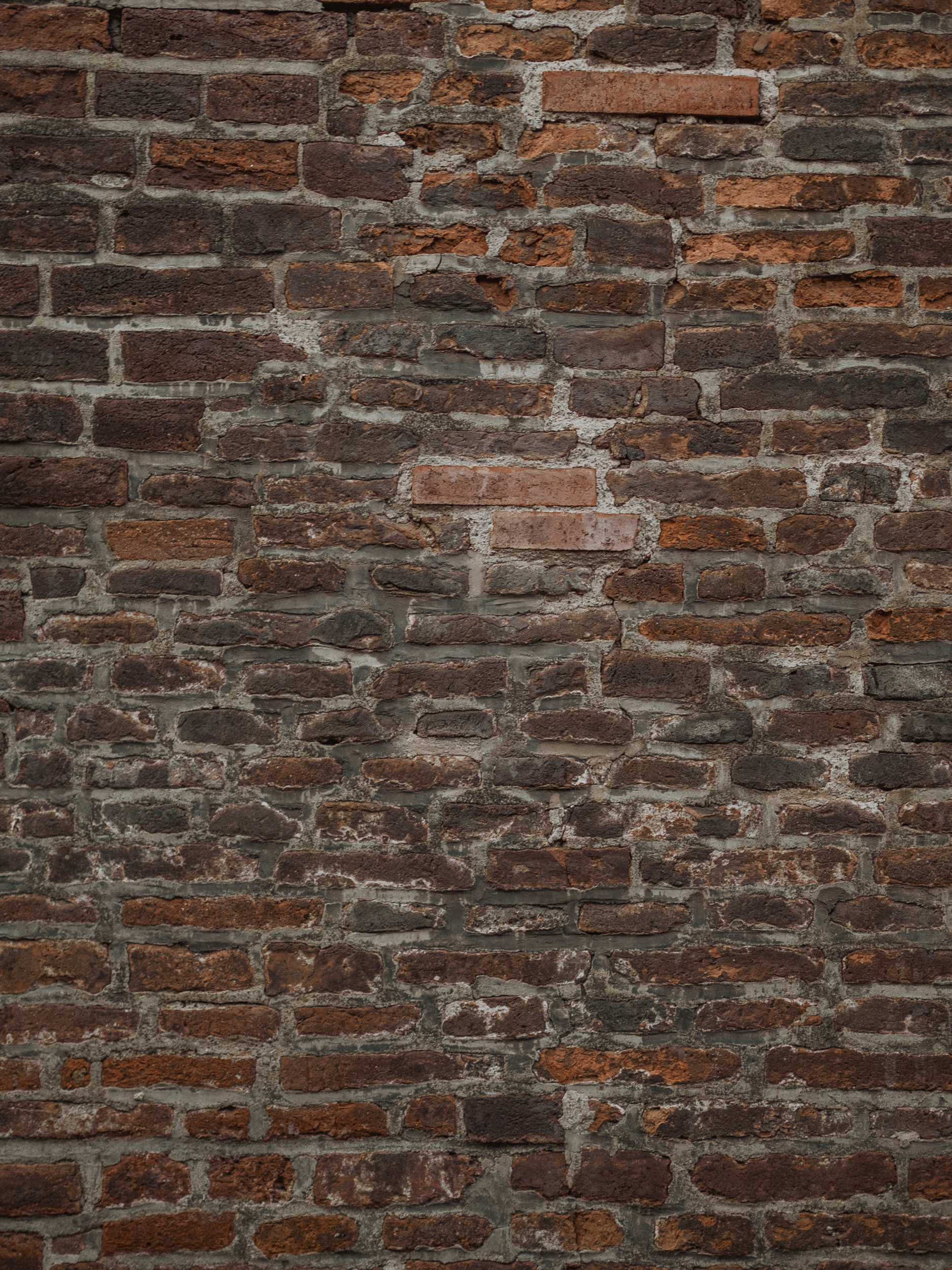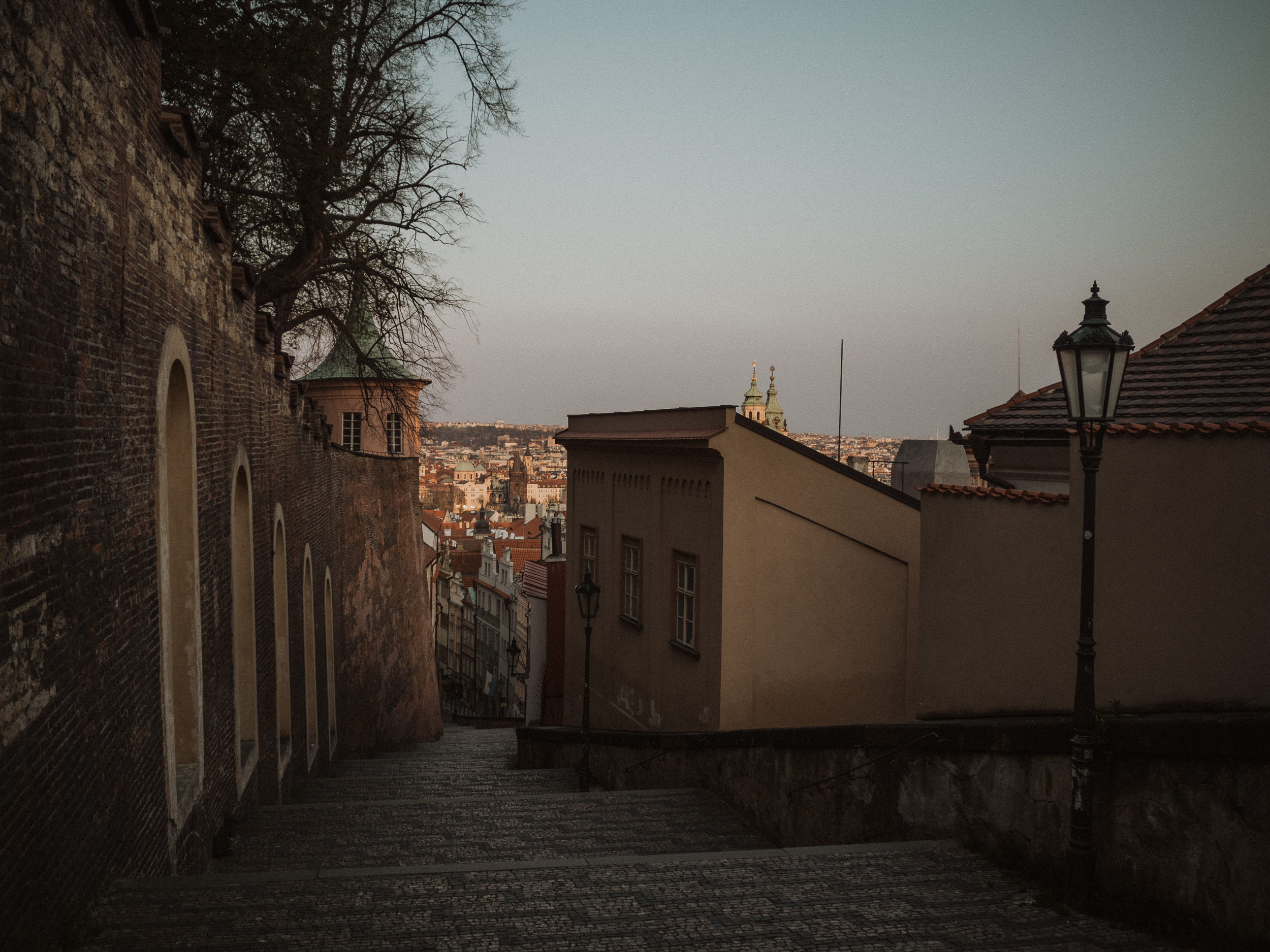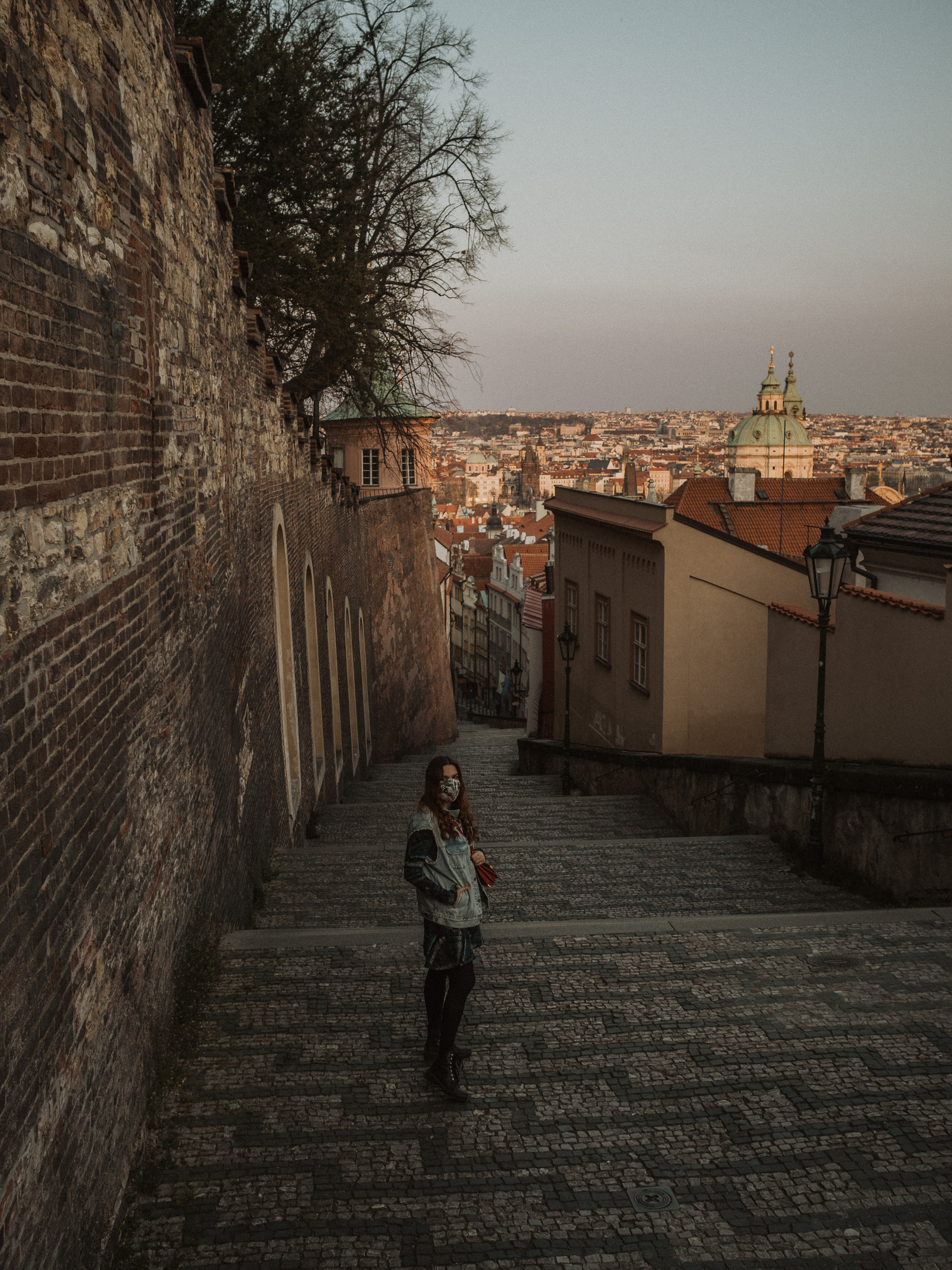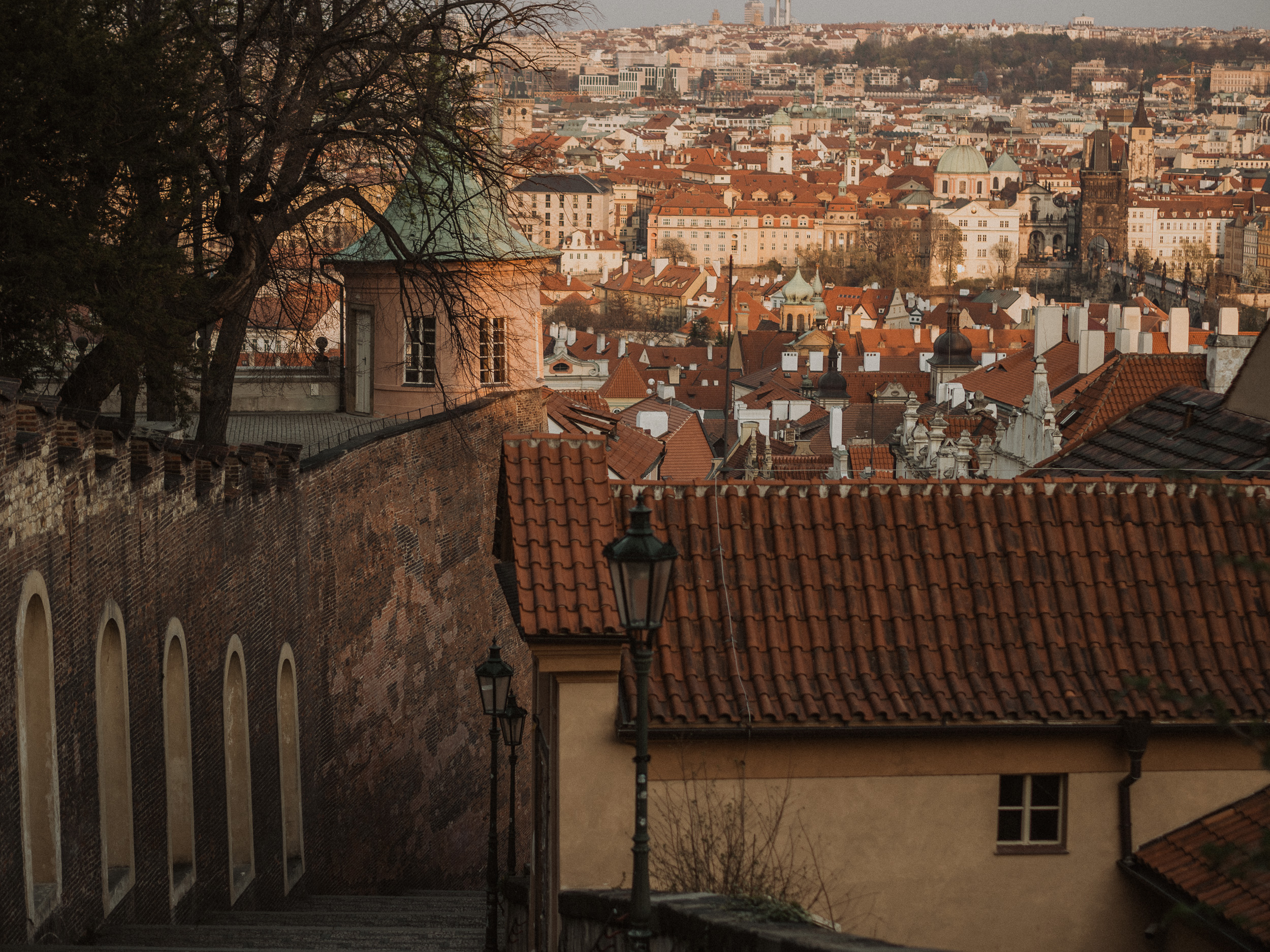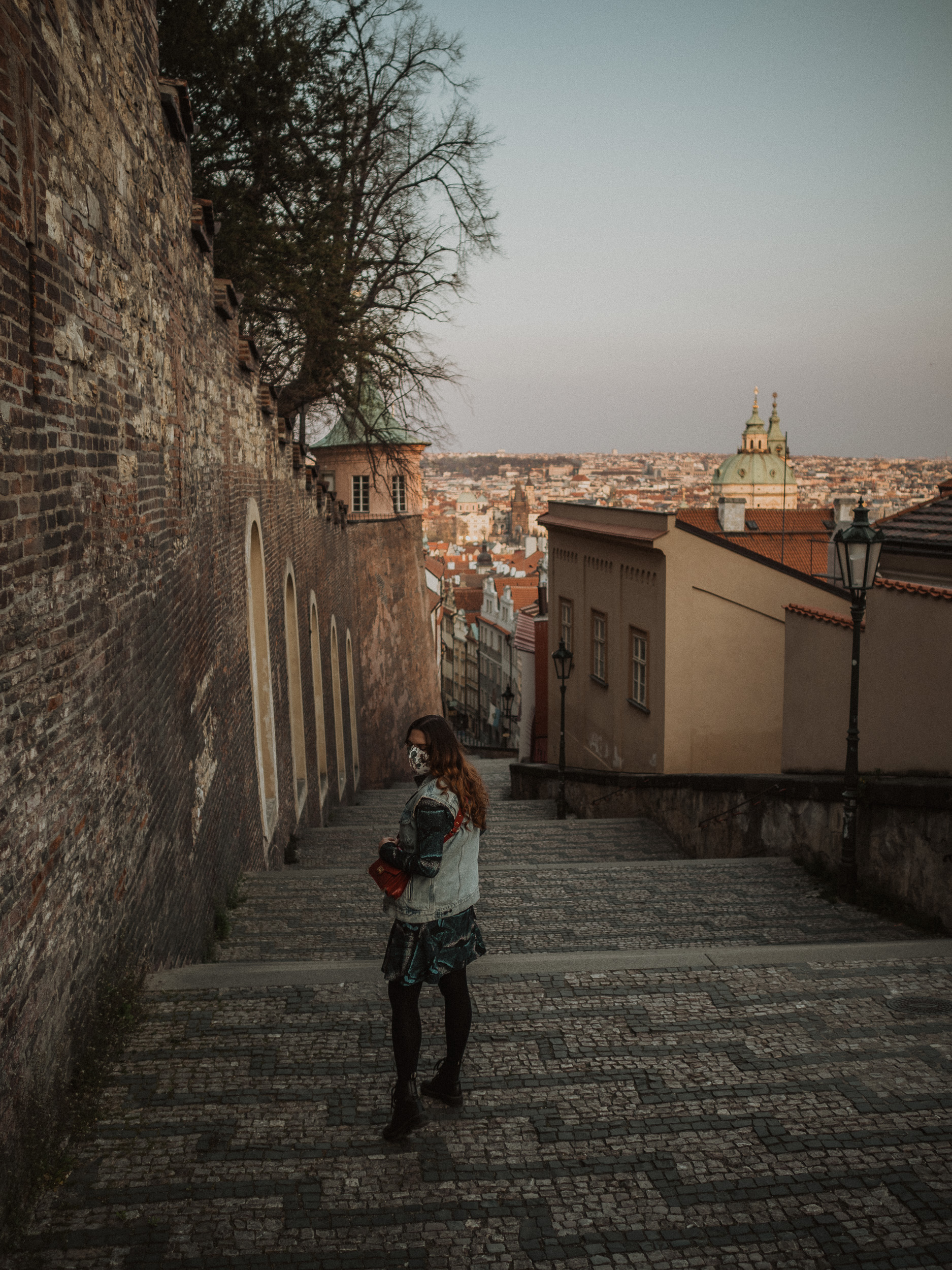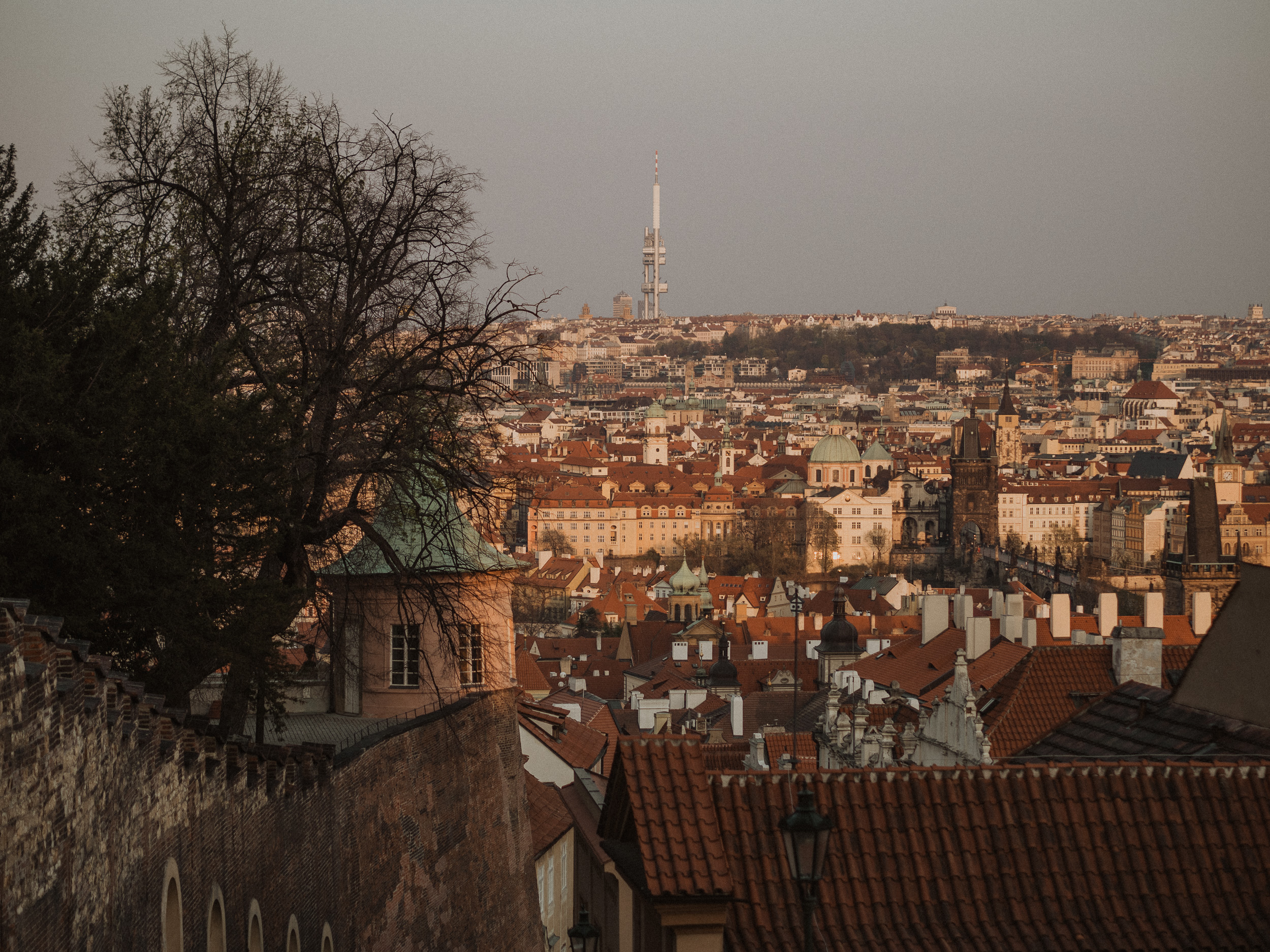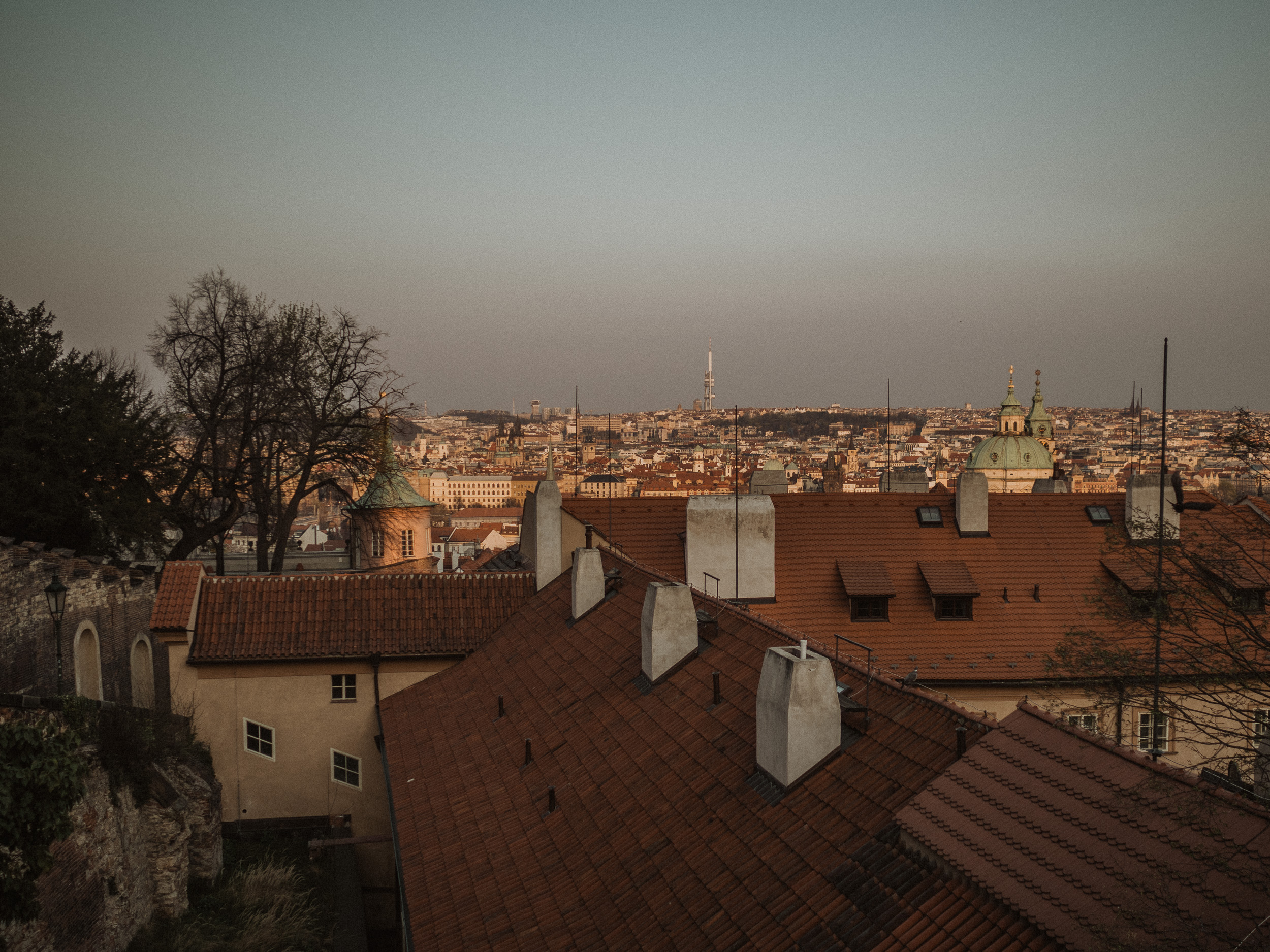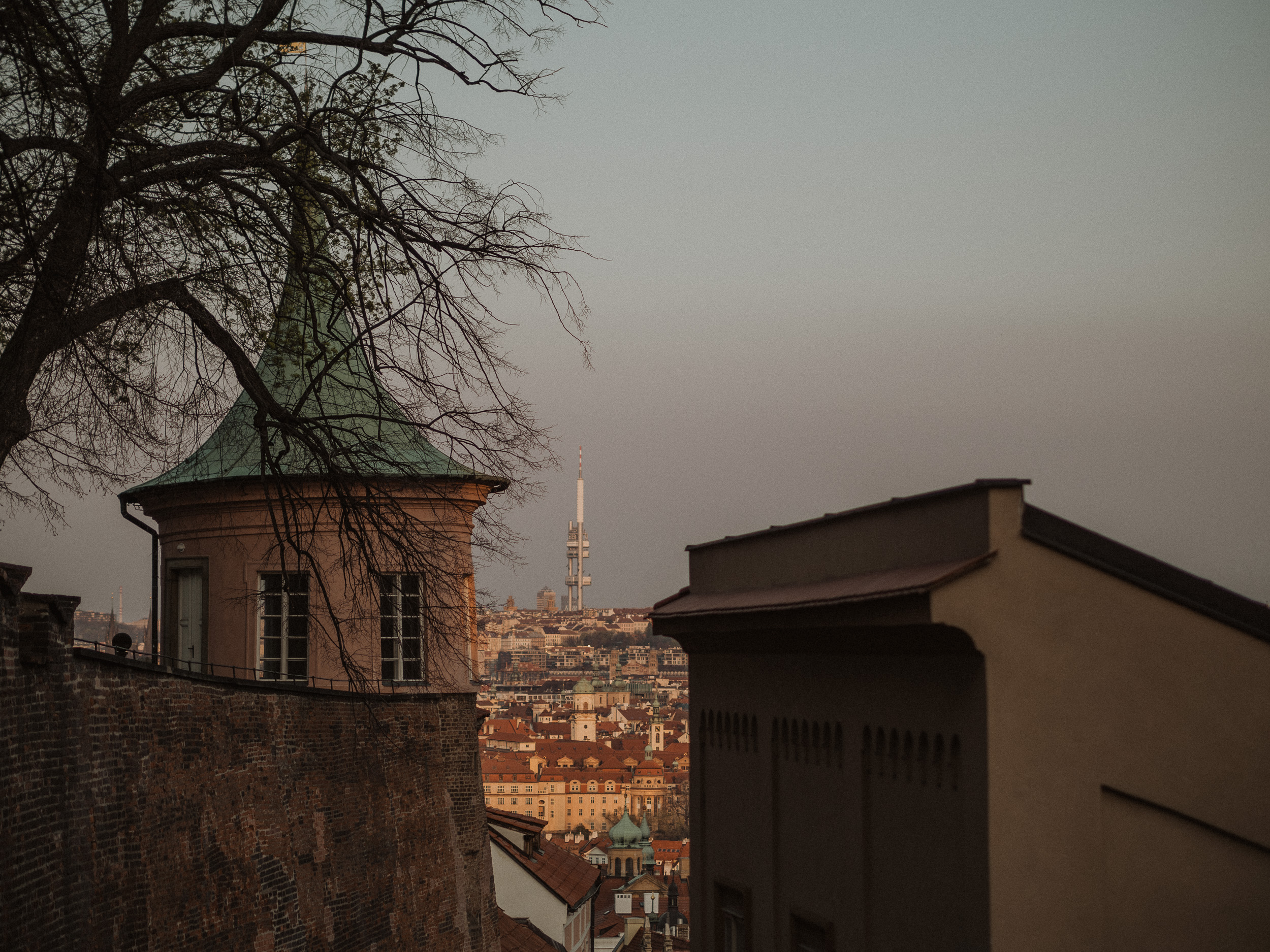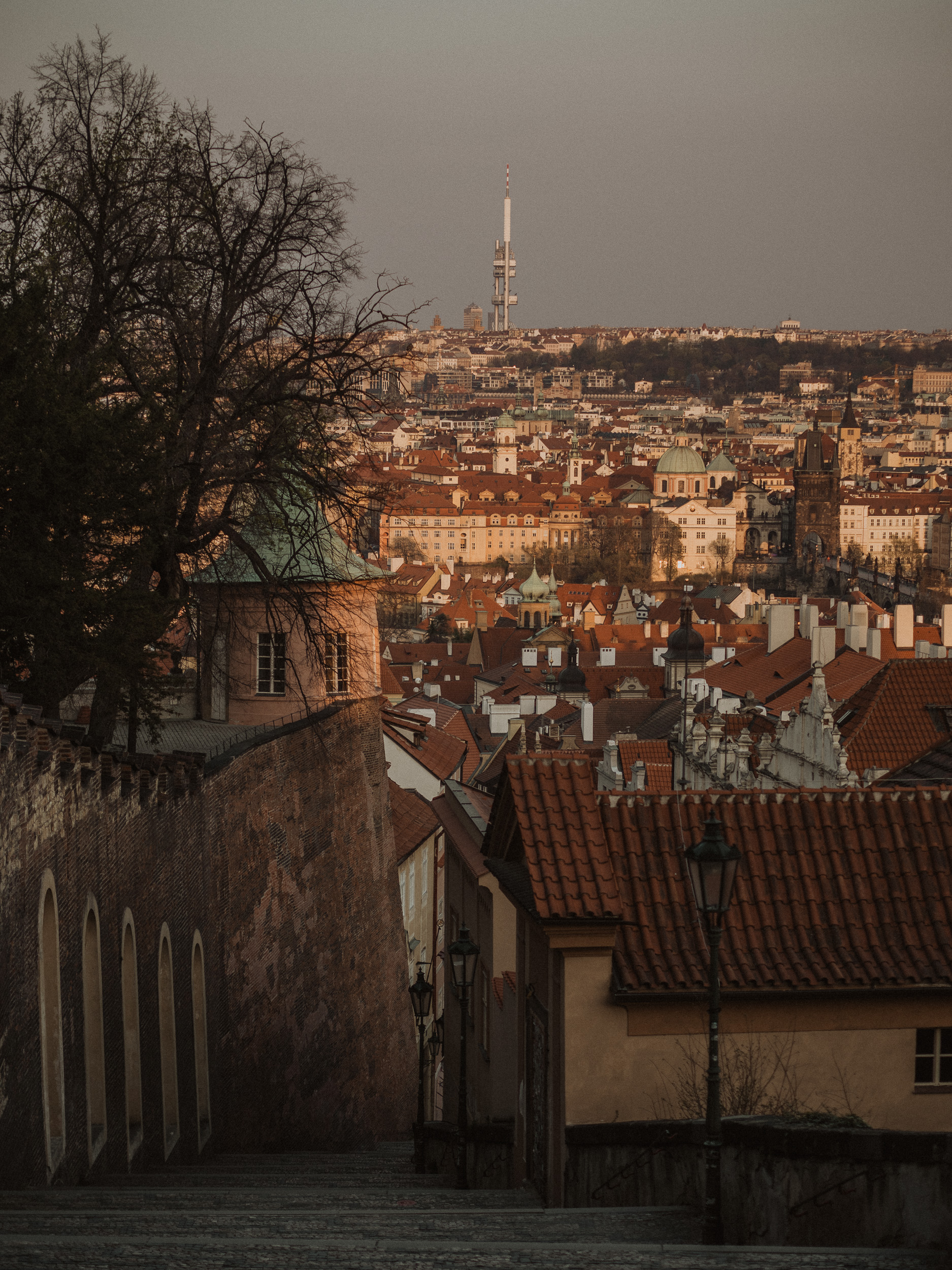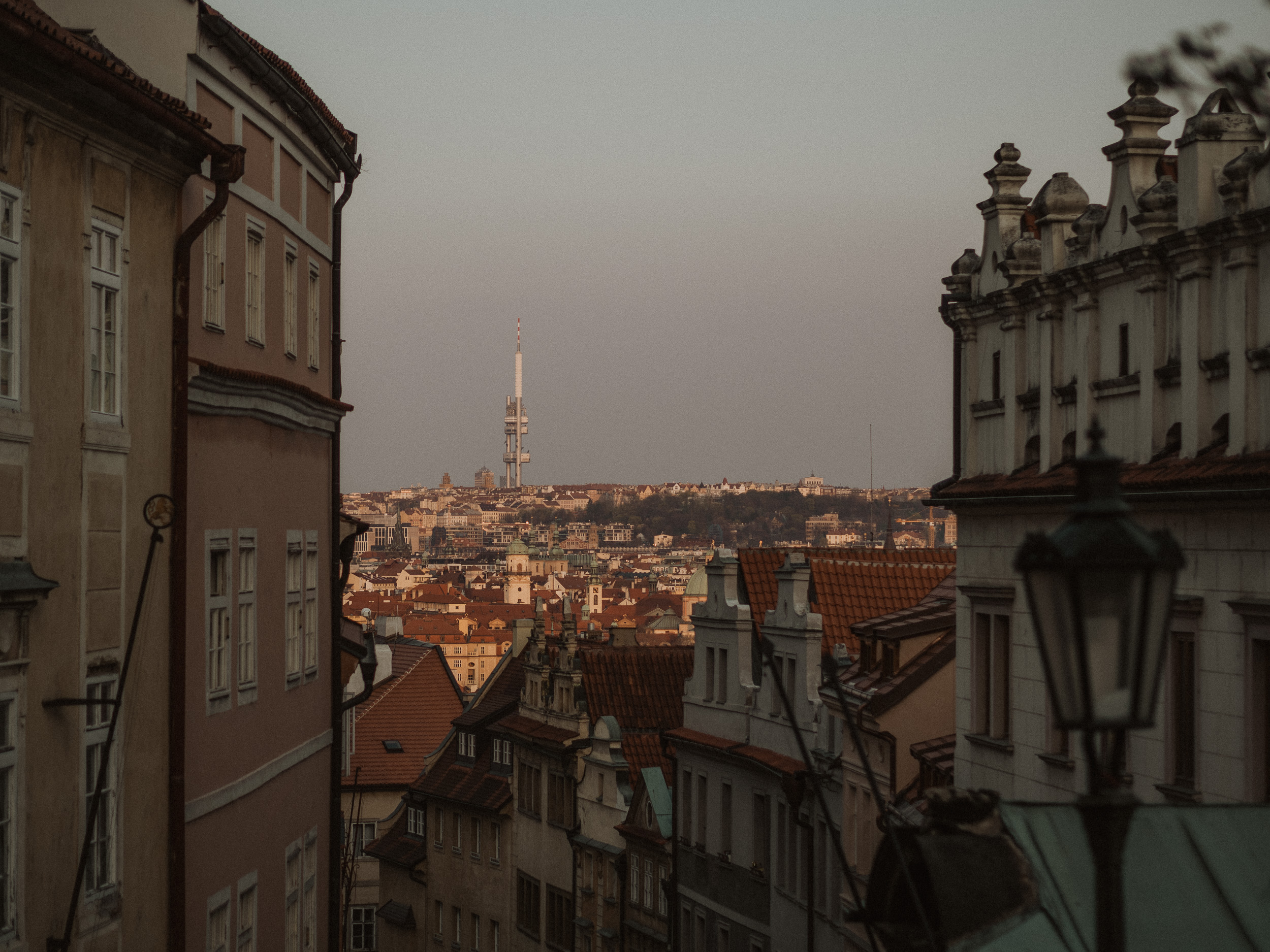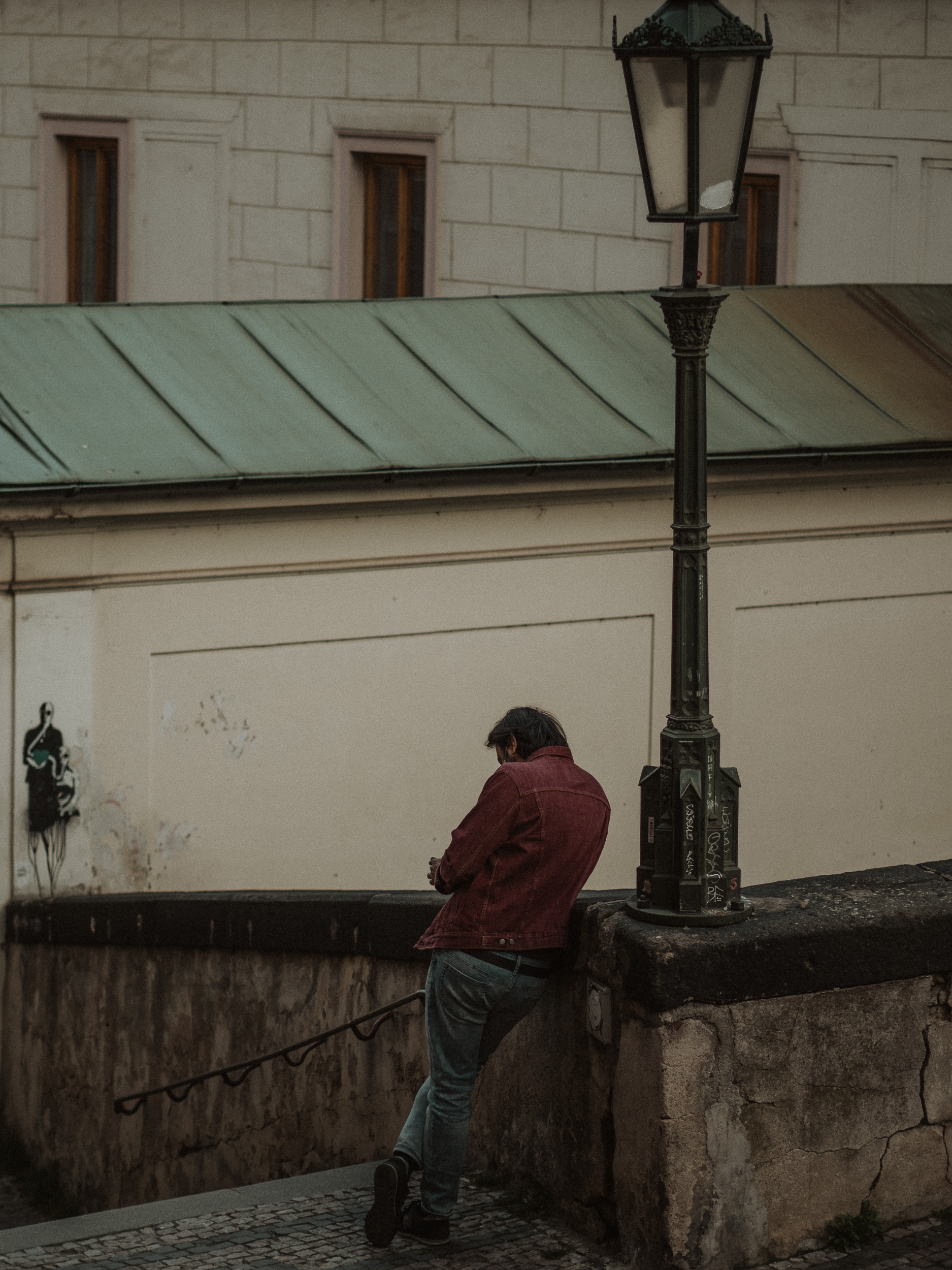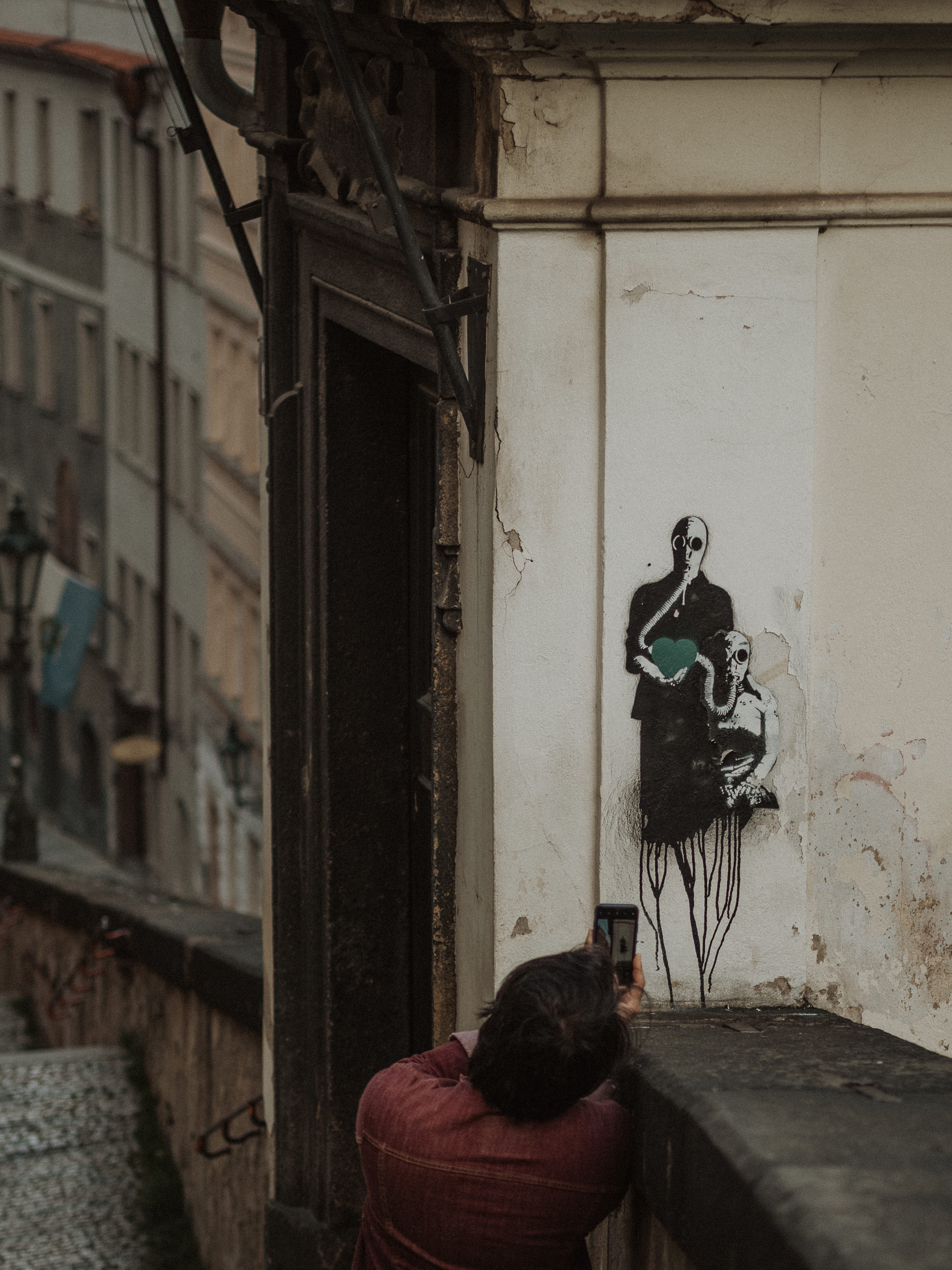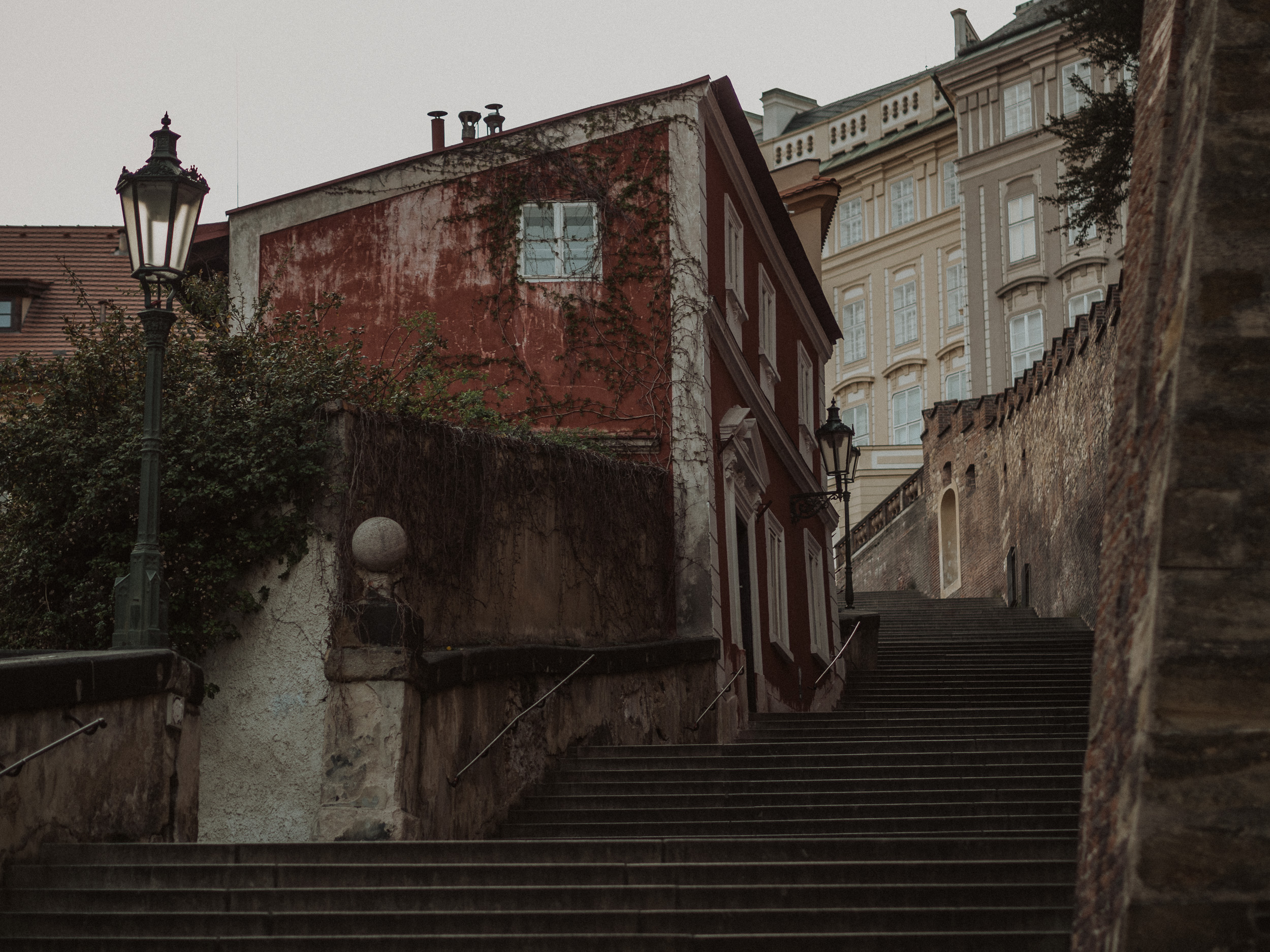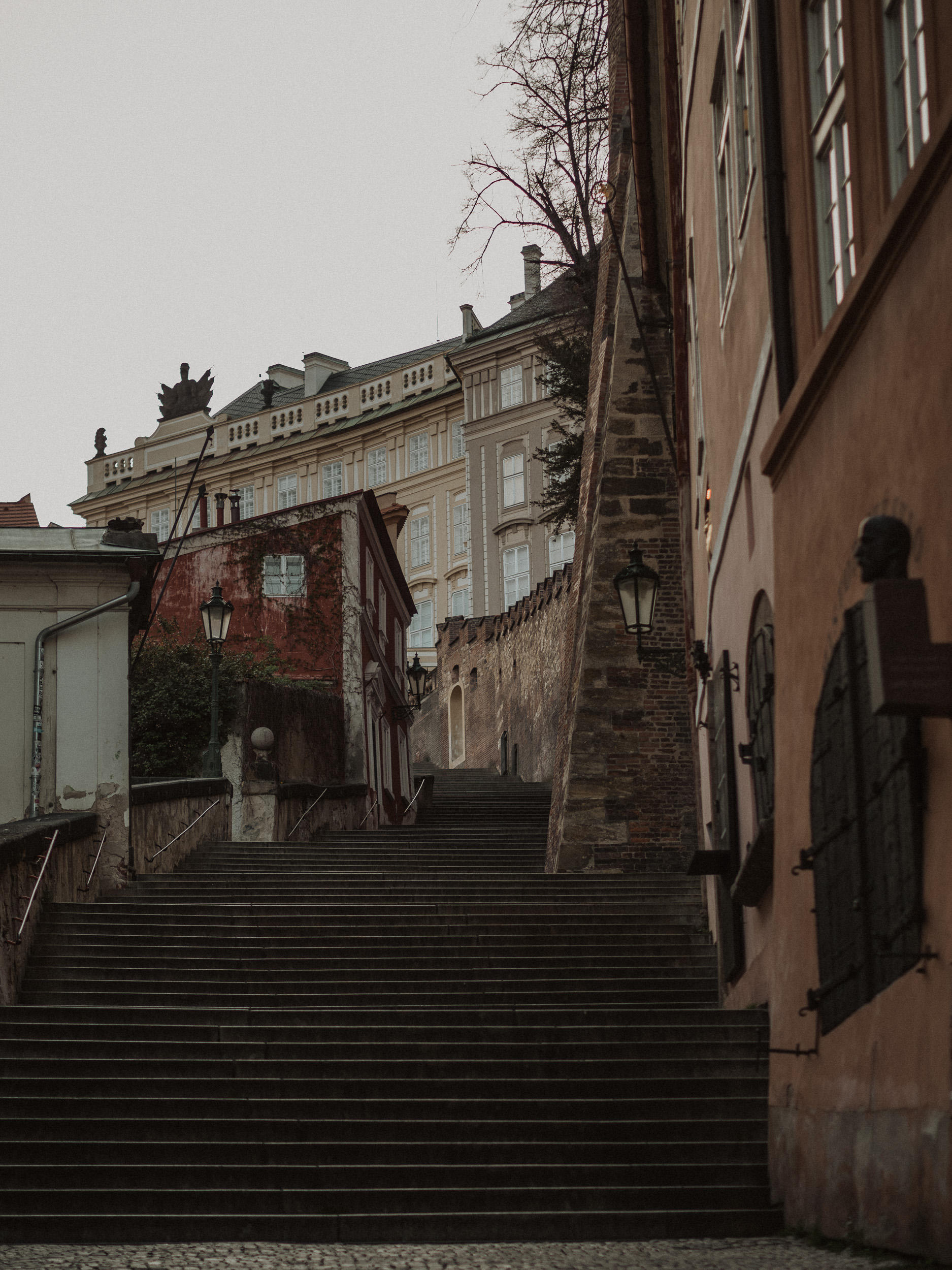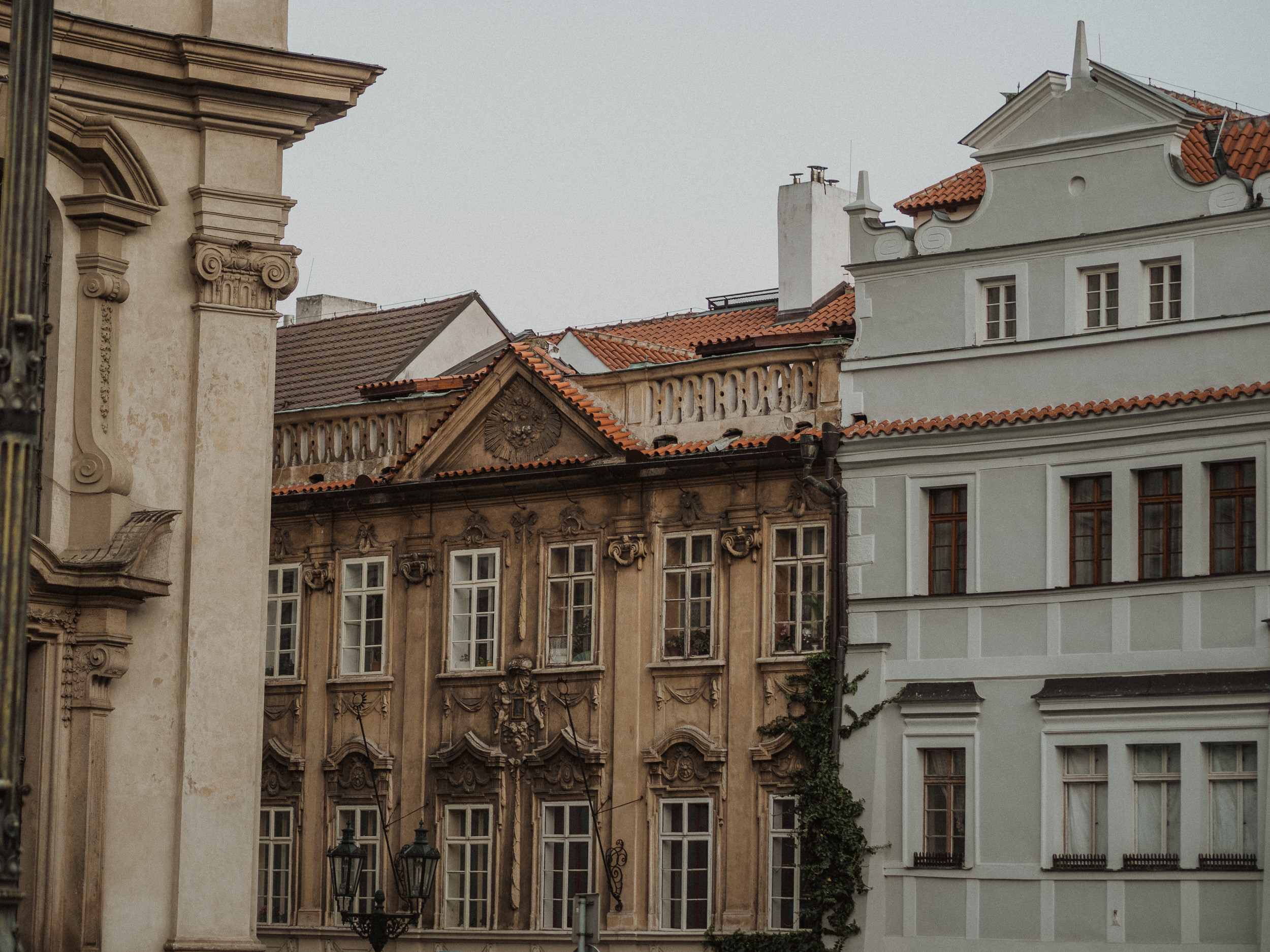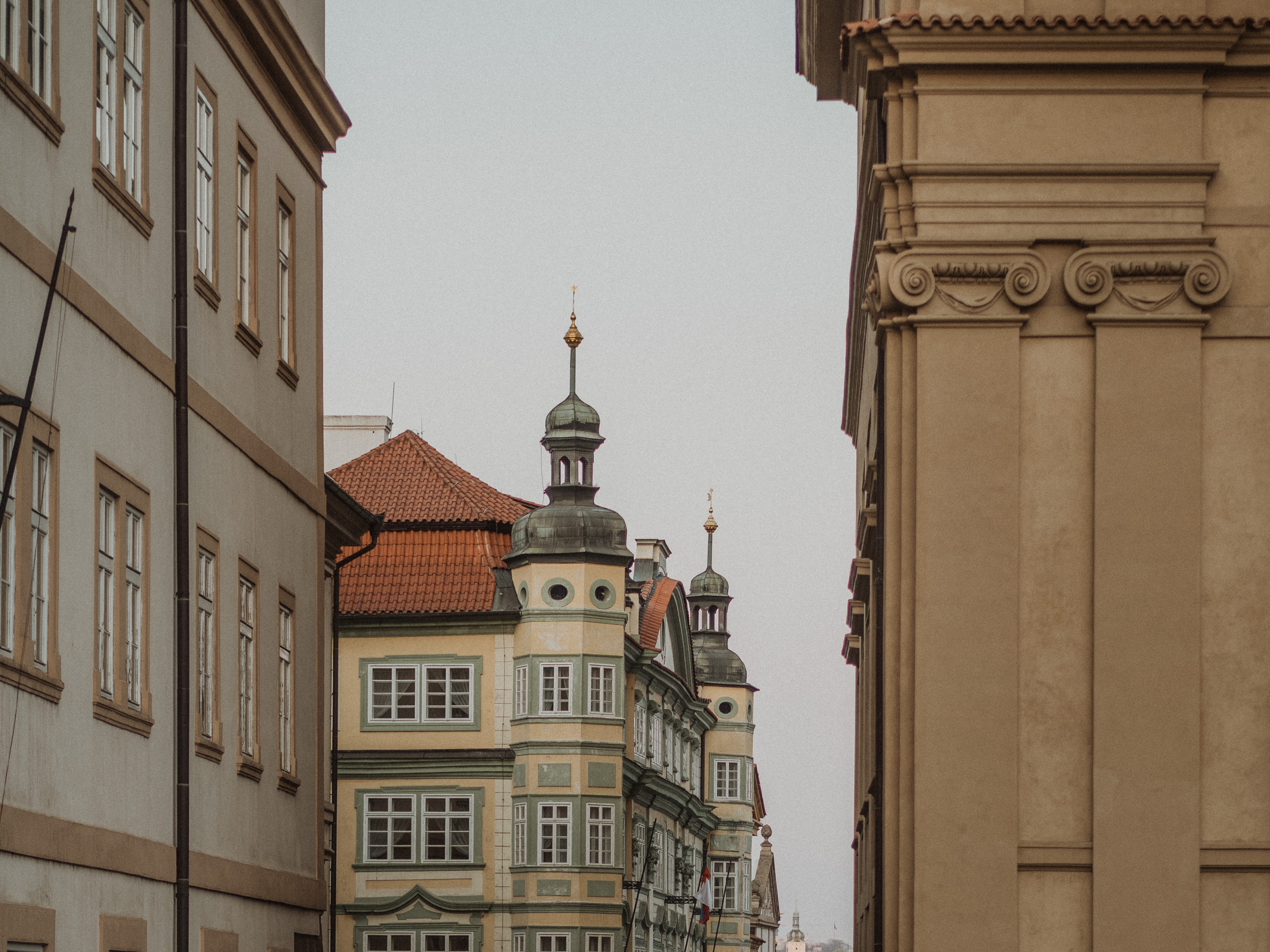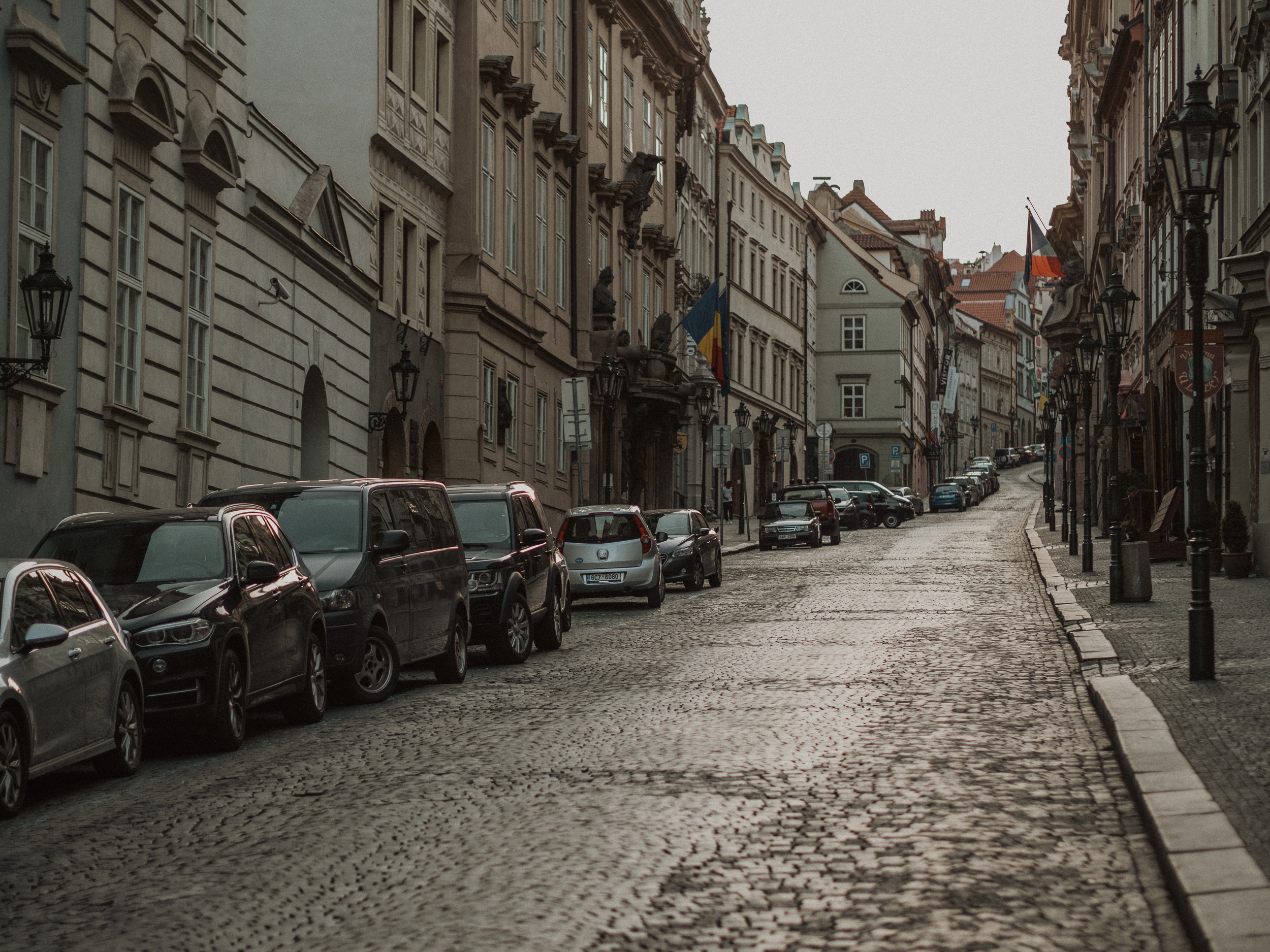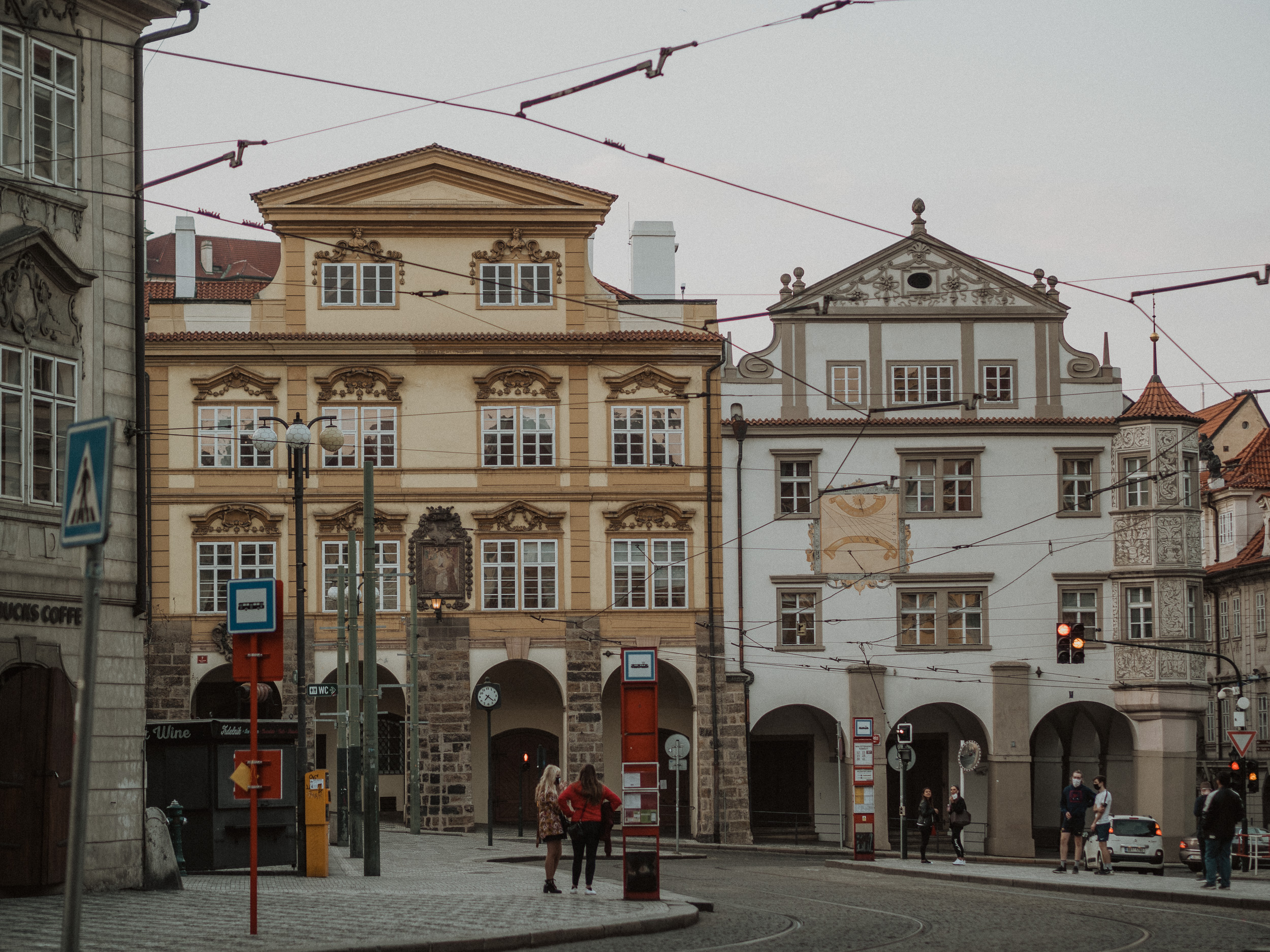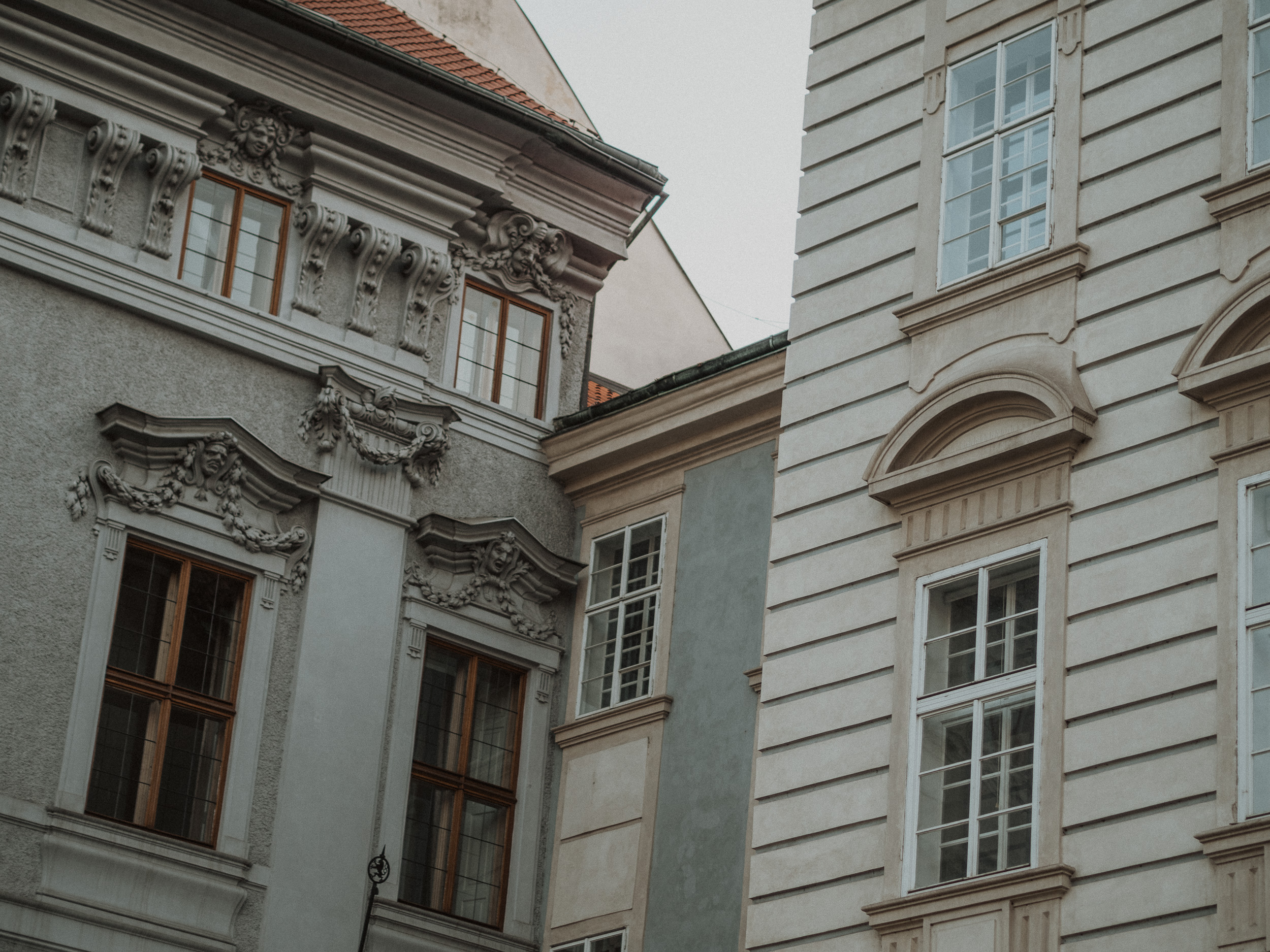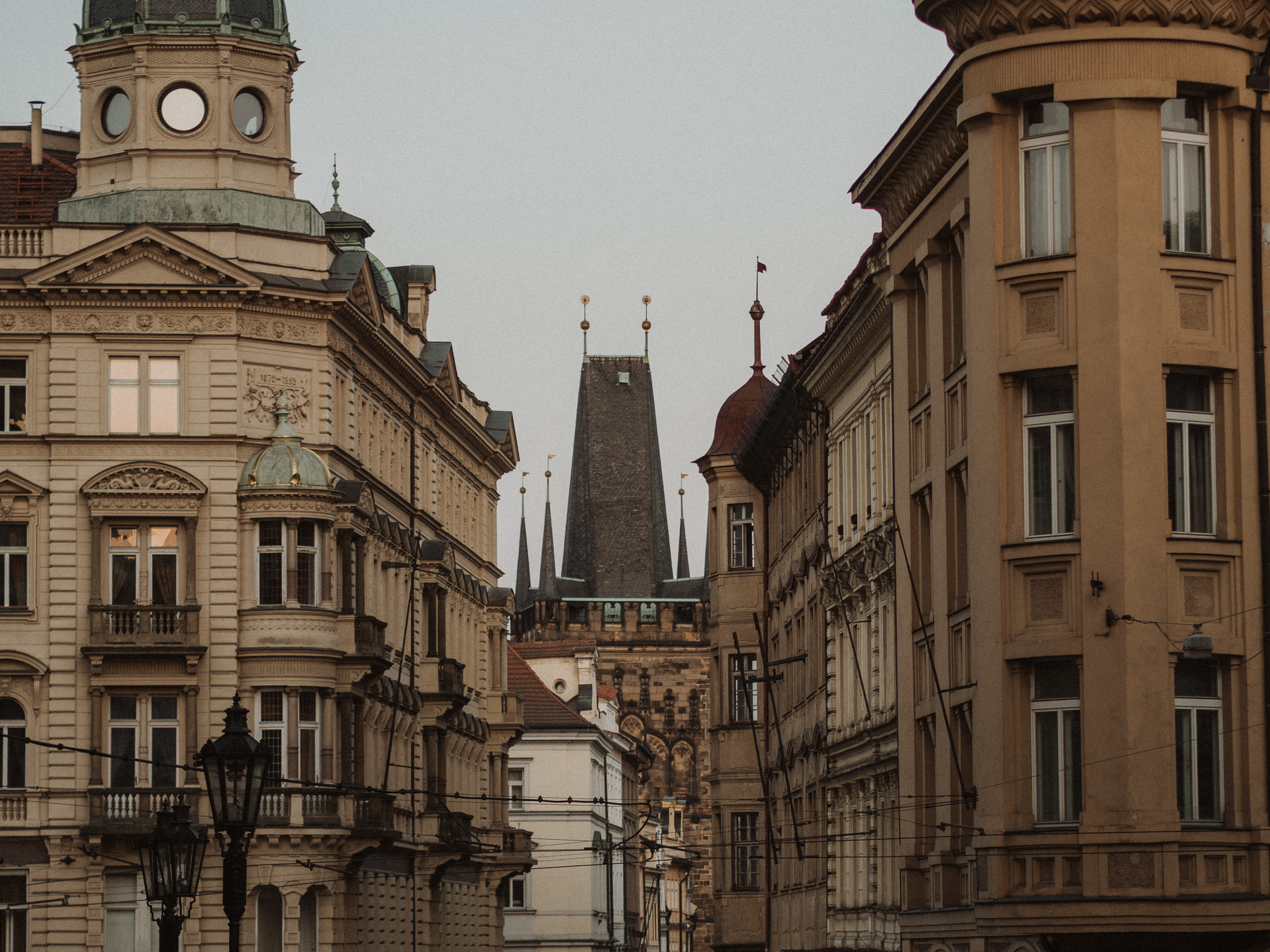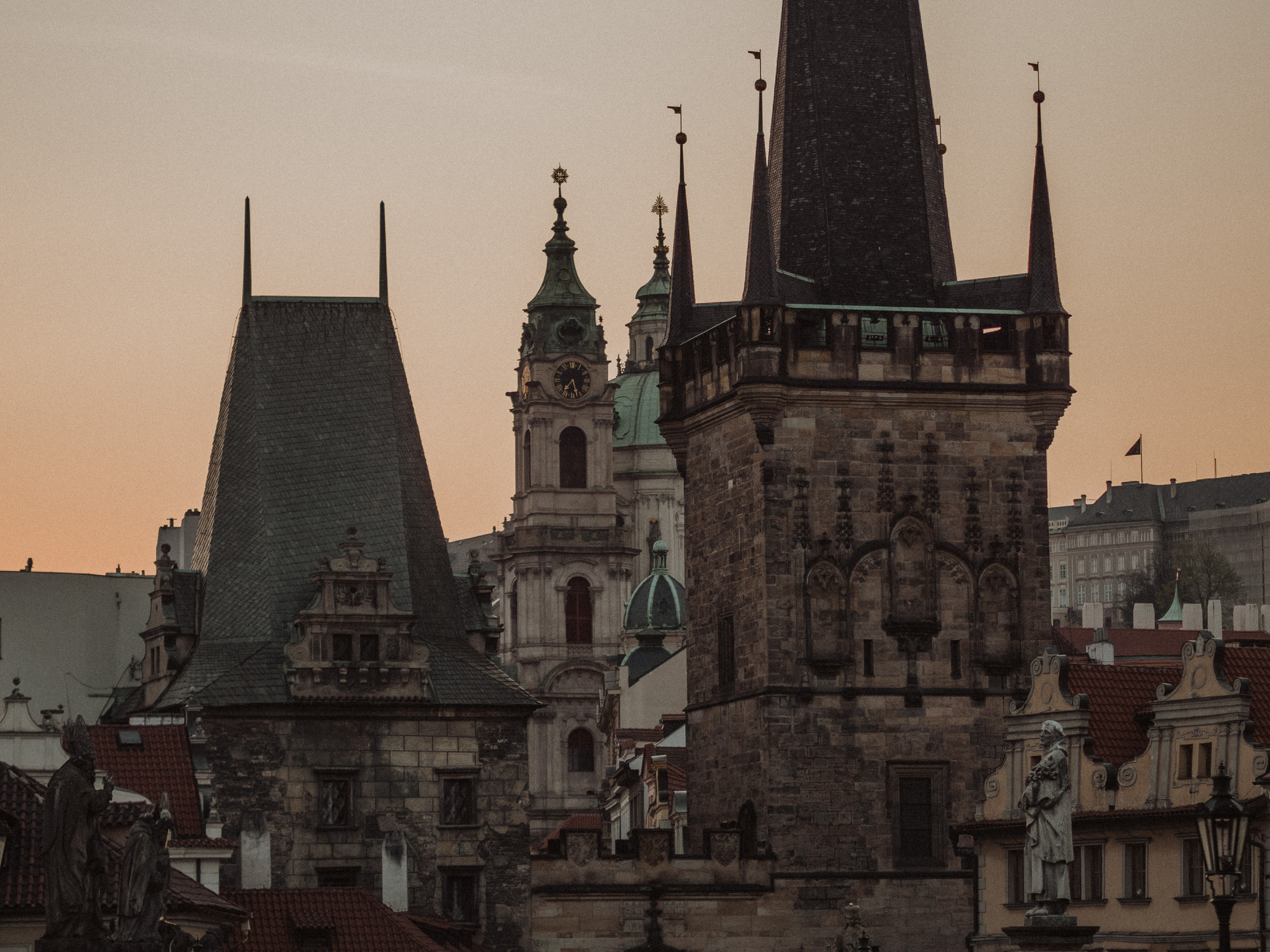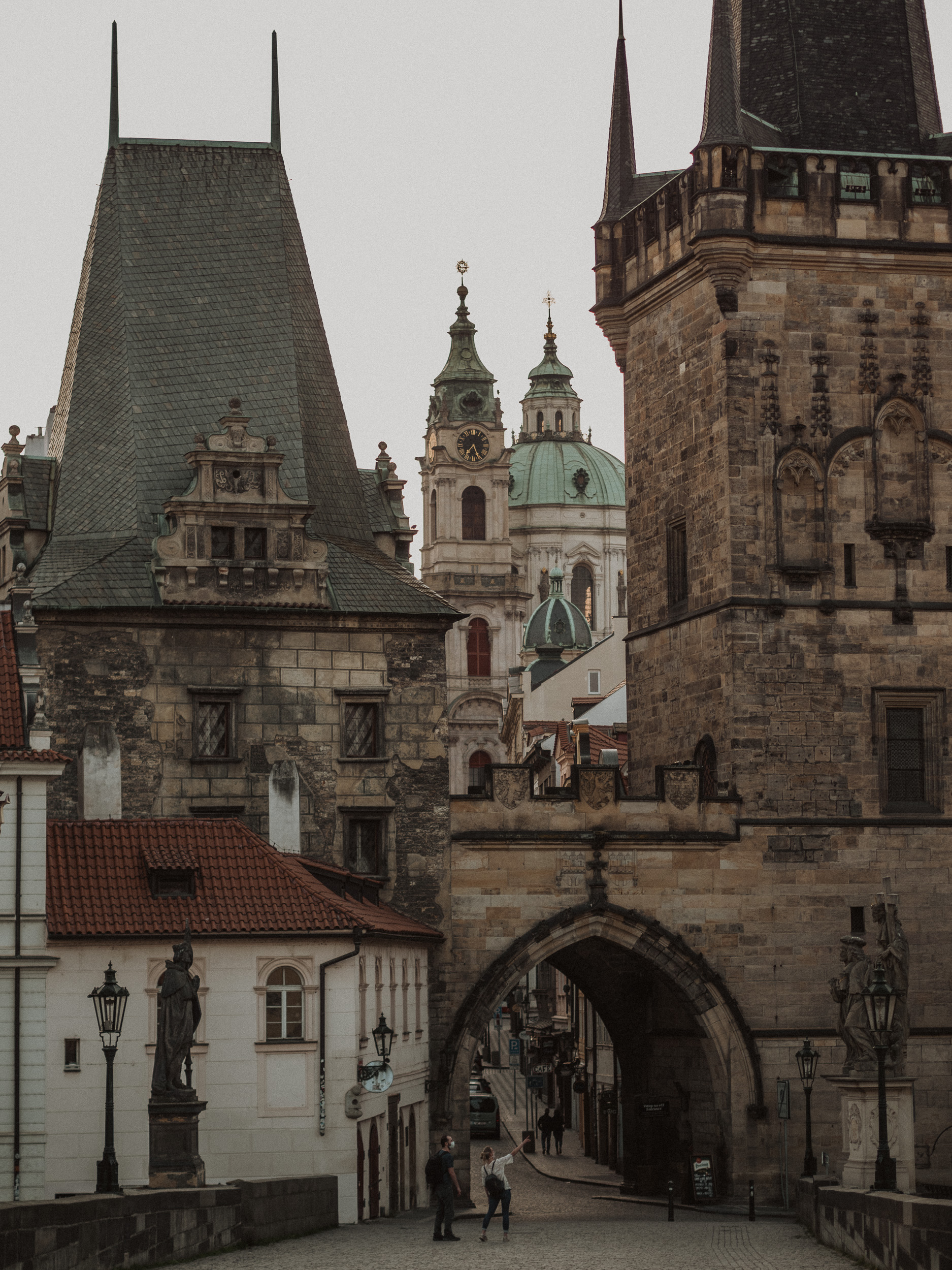 Captured: Janek Rubeš from The Honest Guide wandering around Prague wearing burgundy sweater [left photo]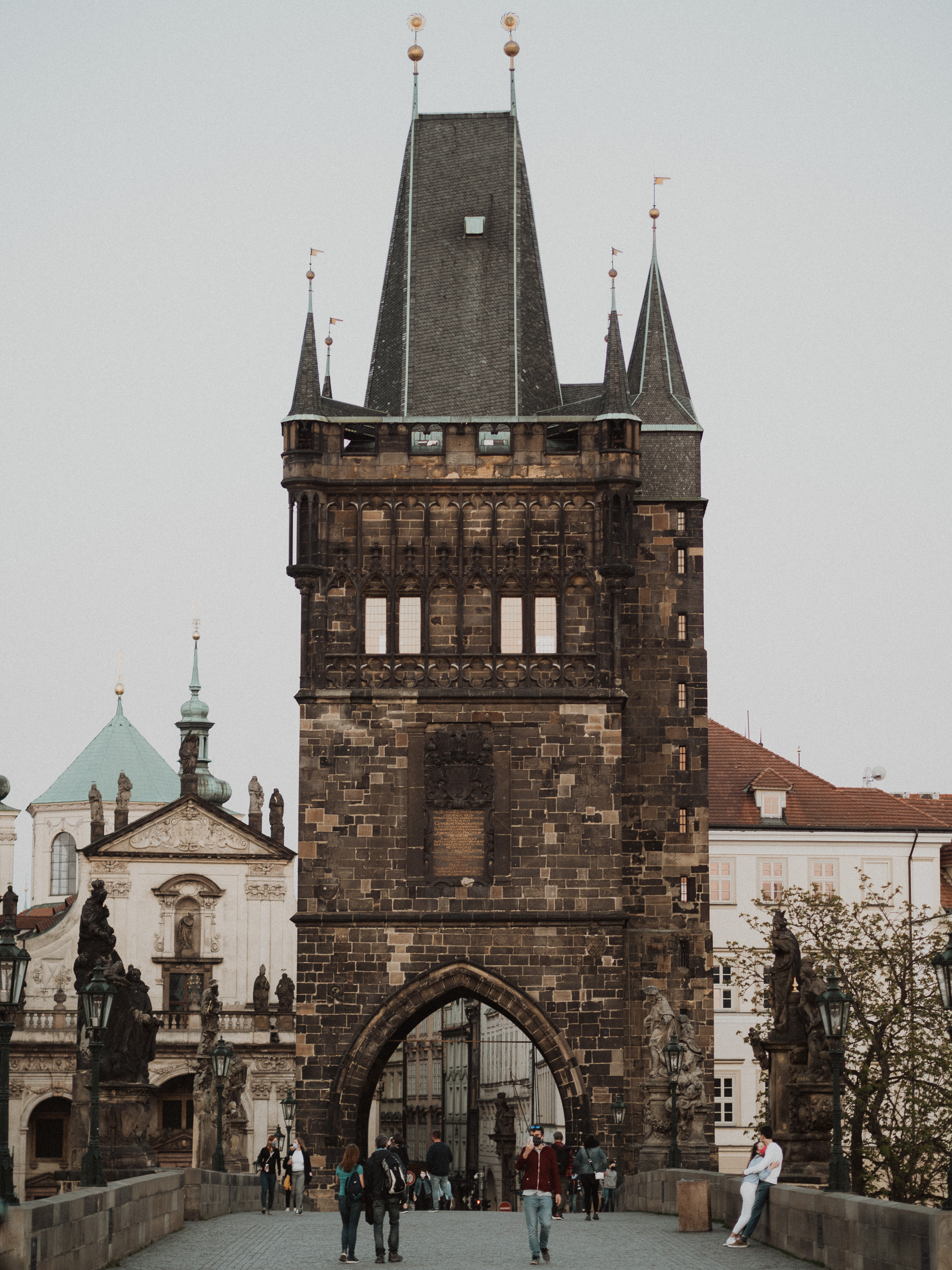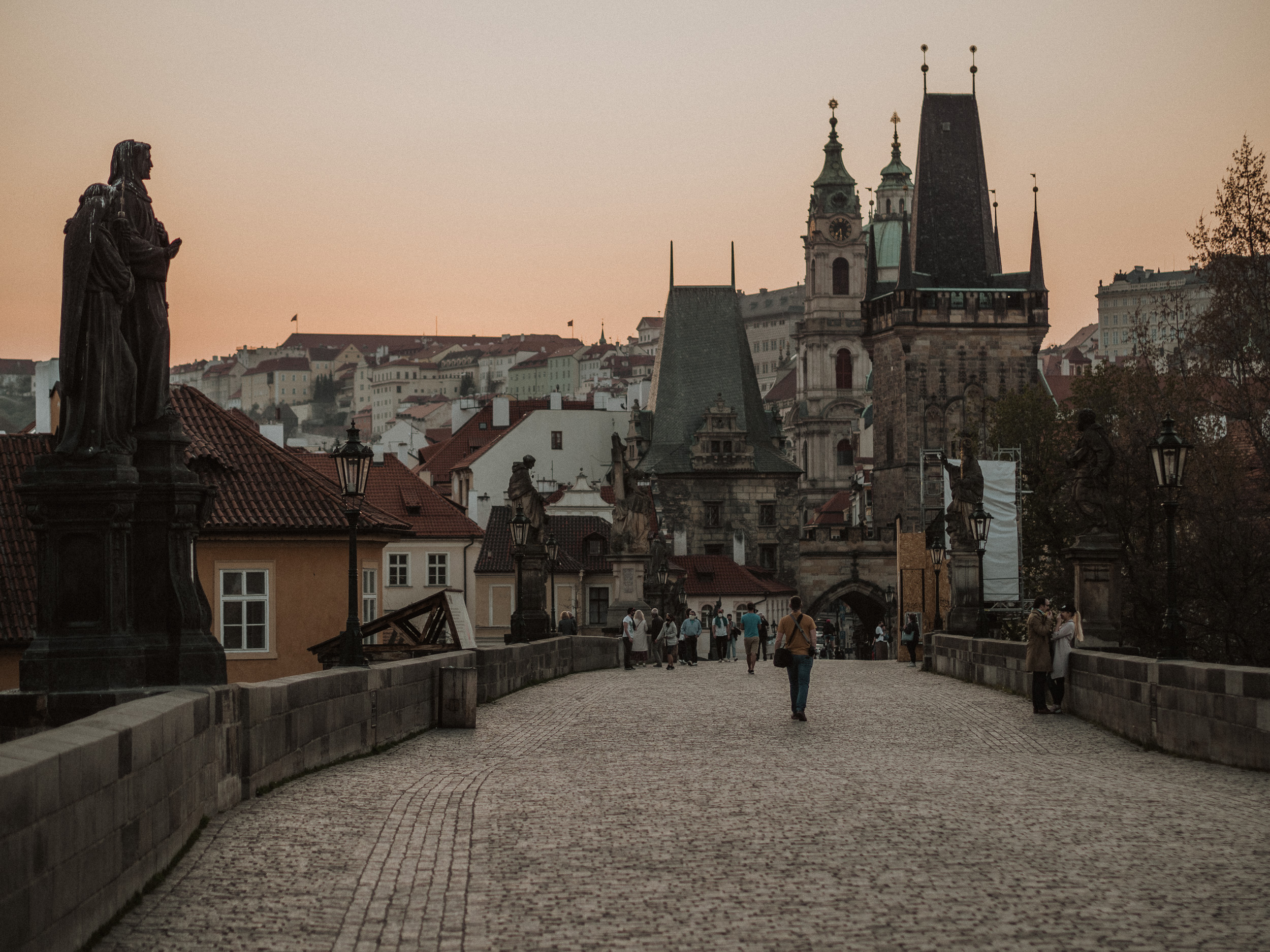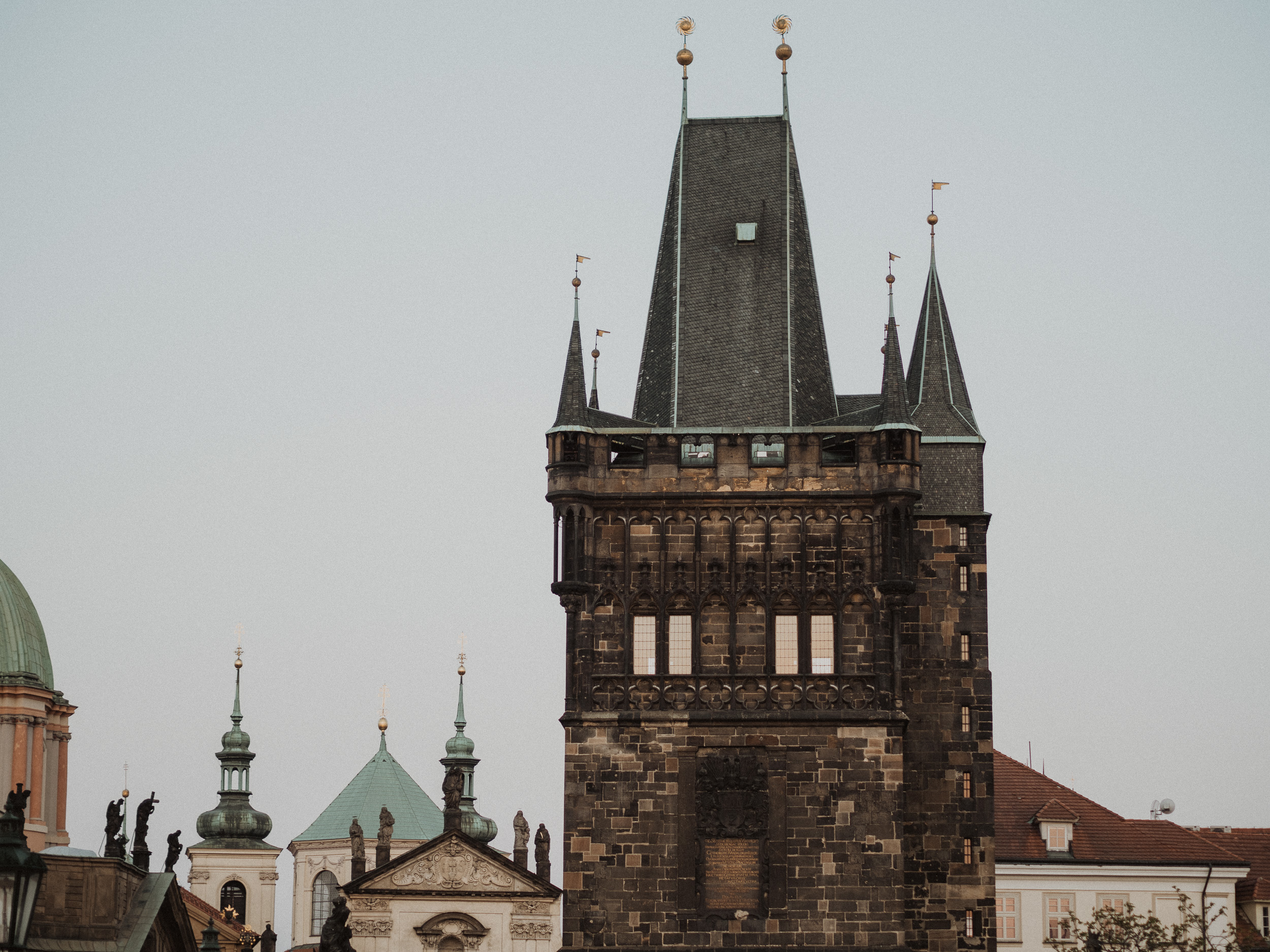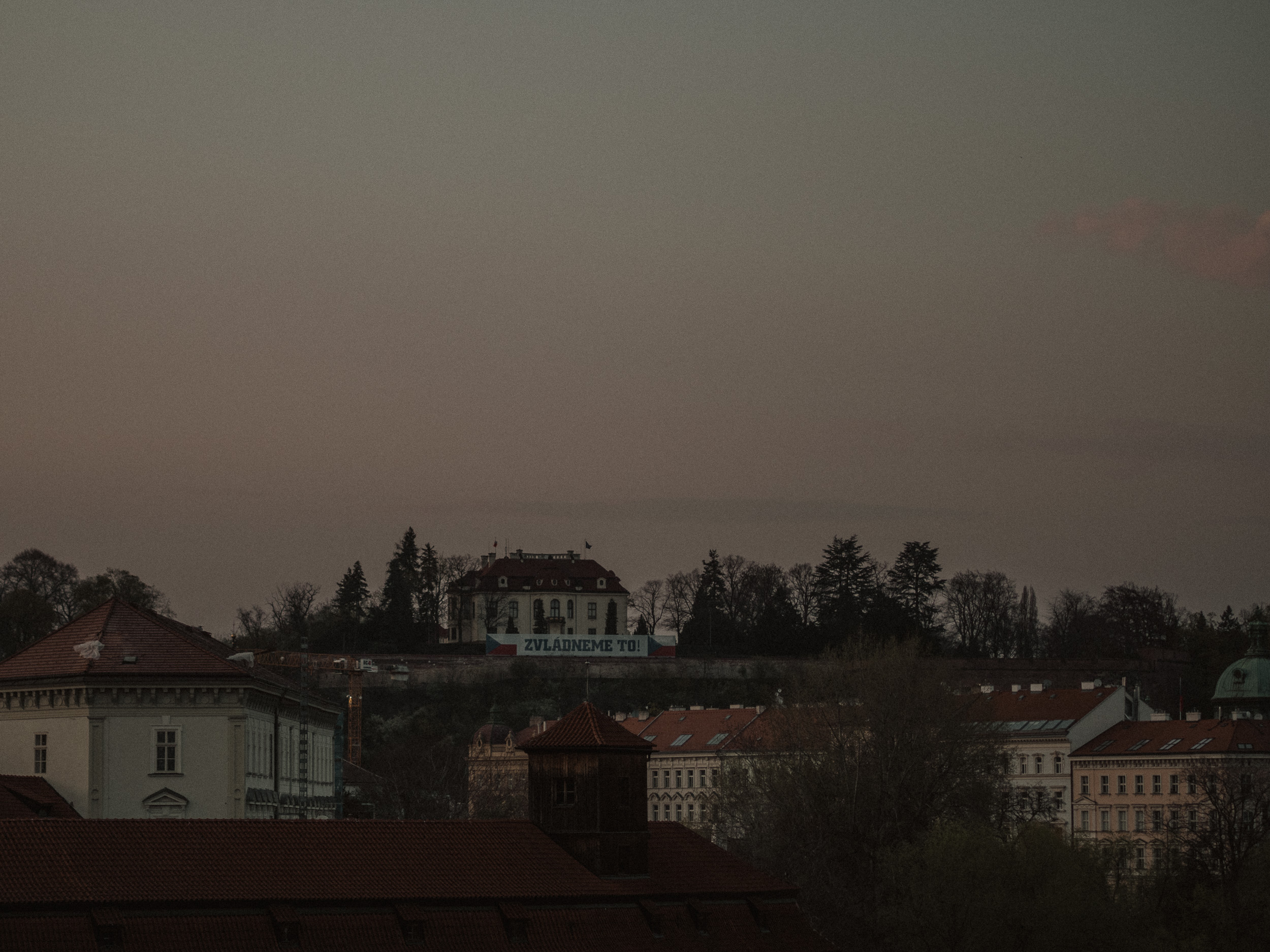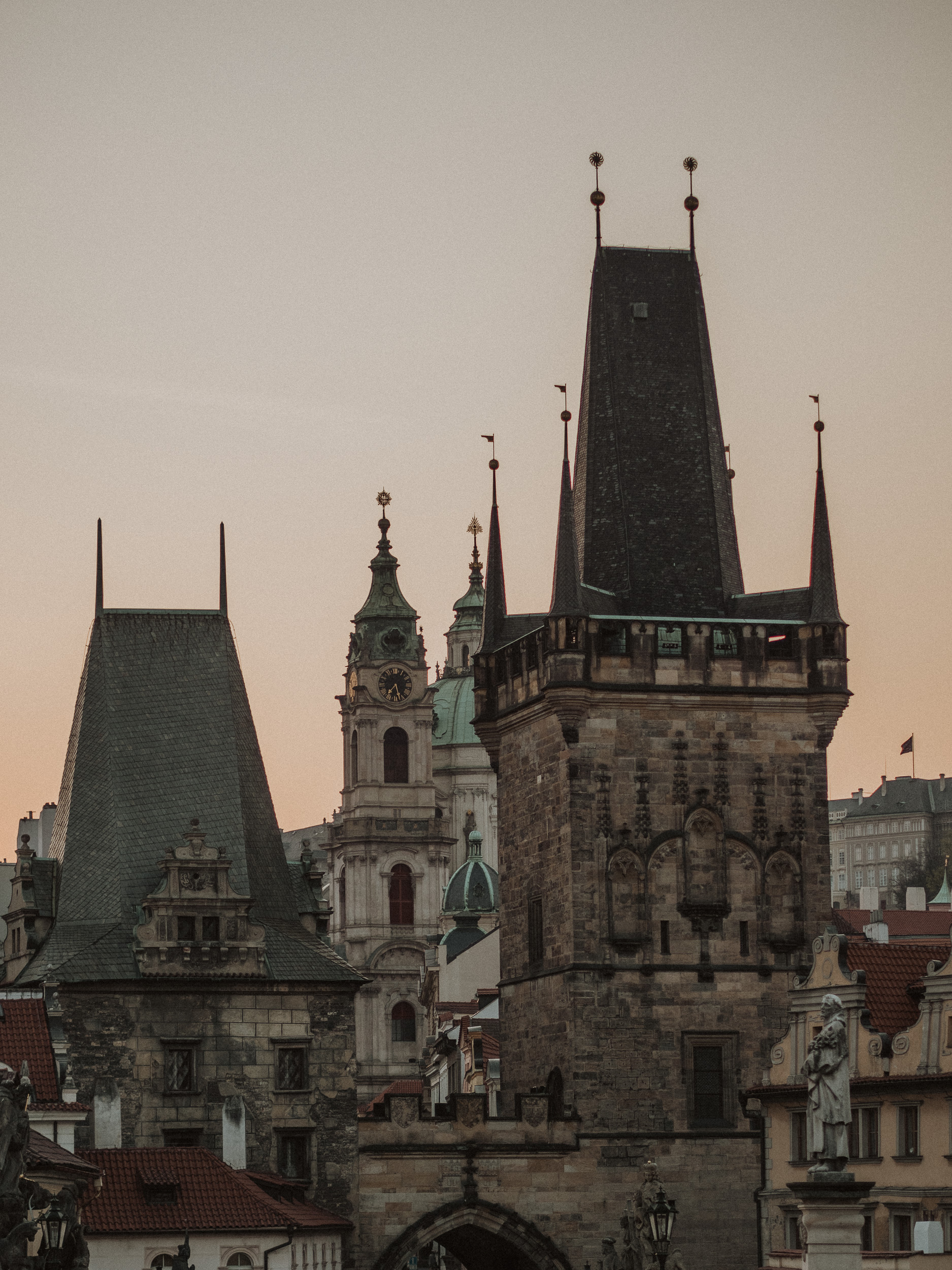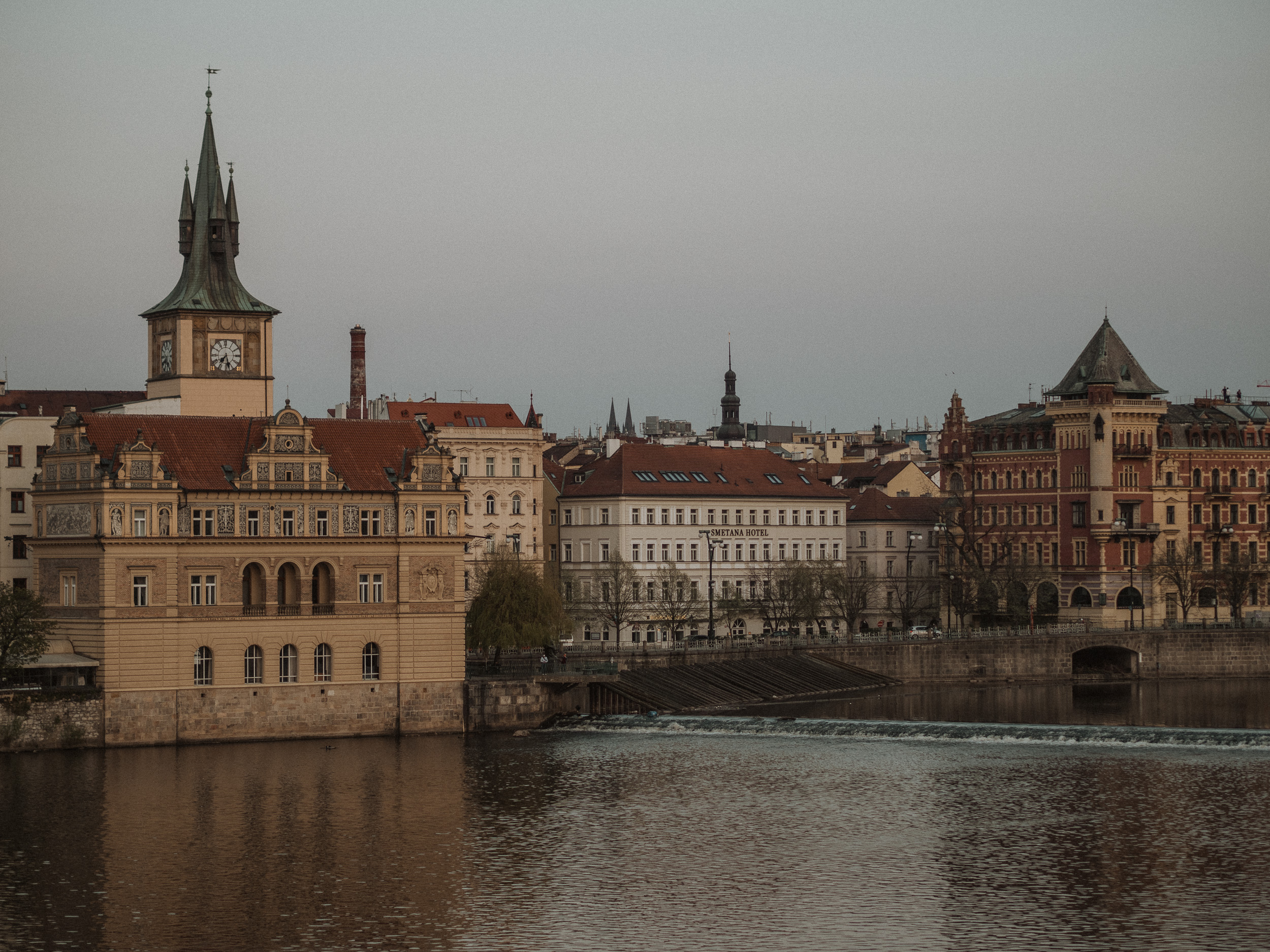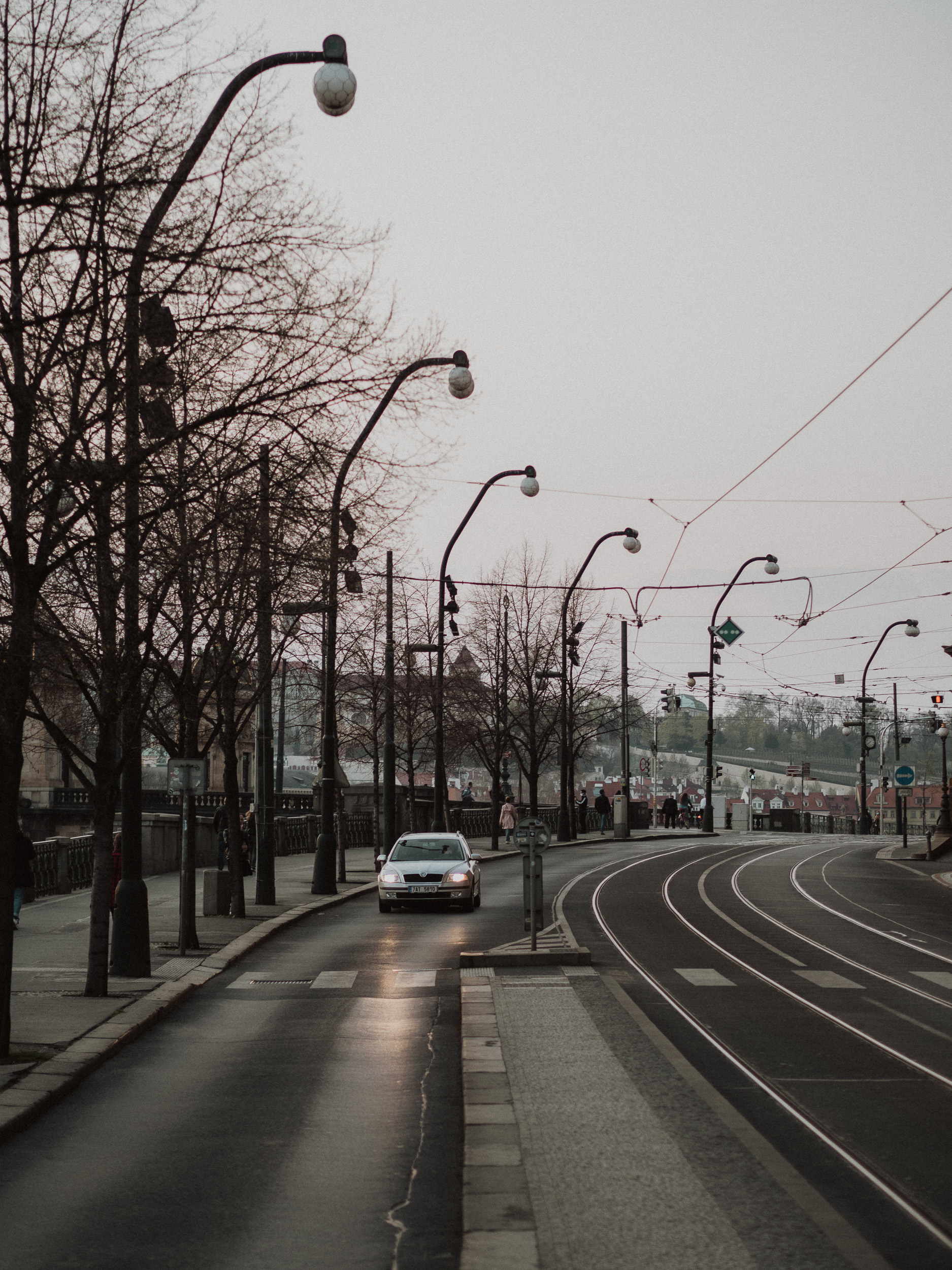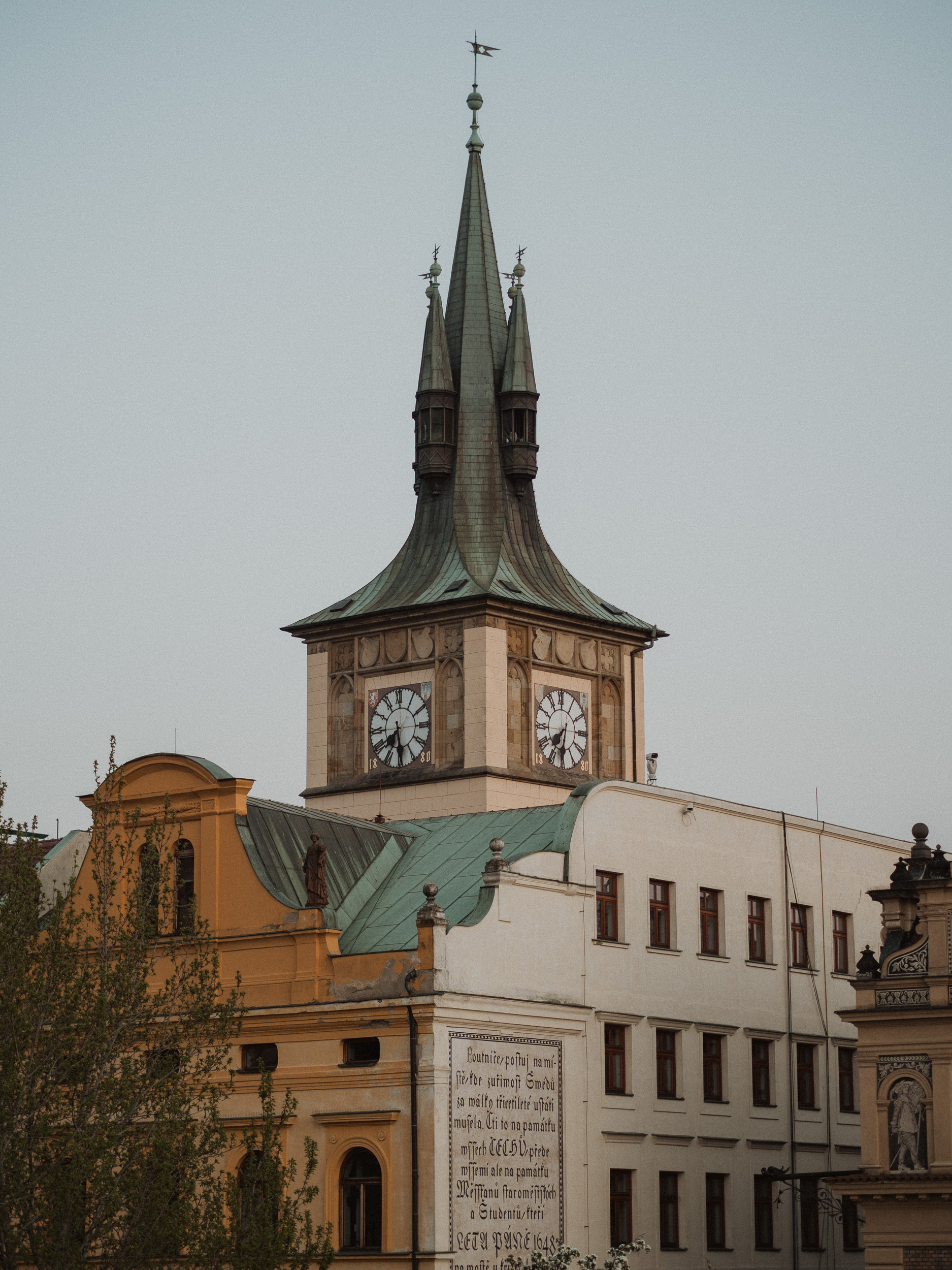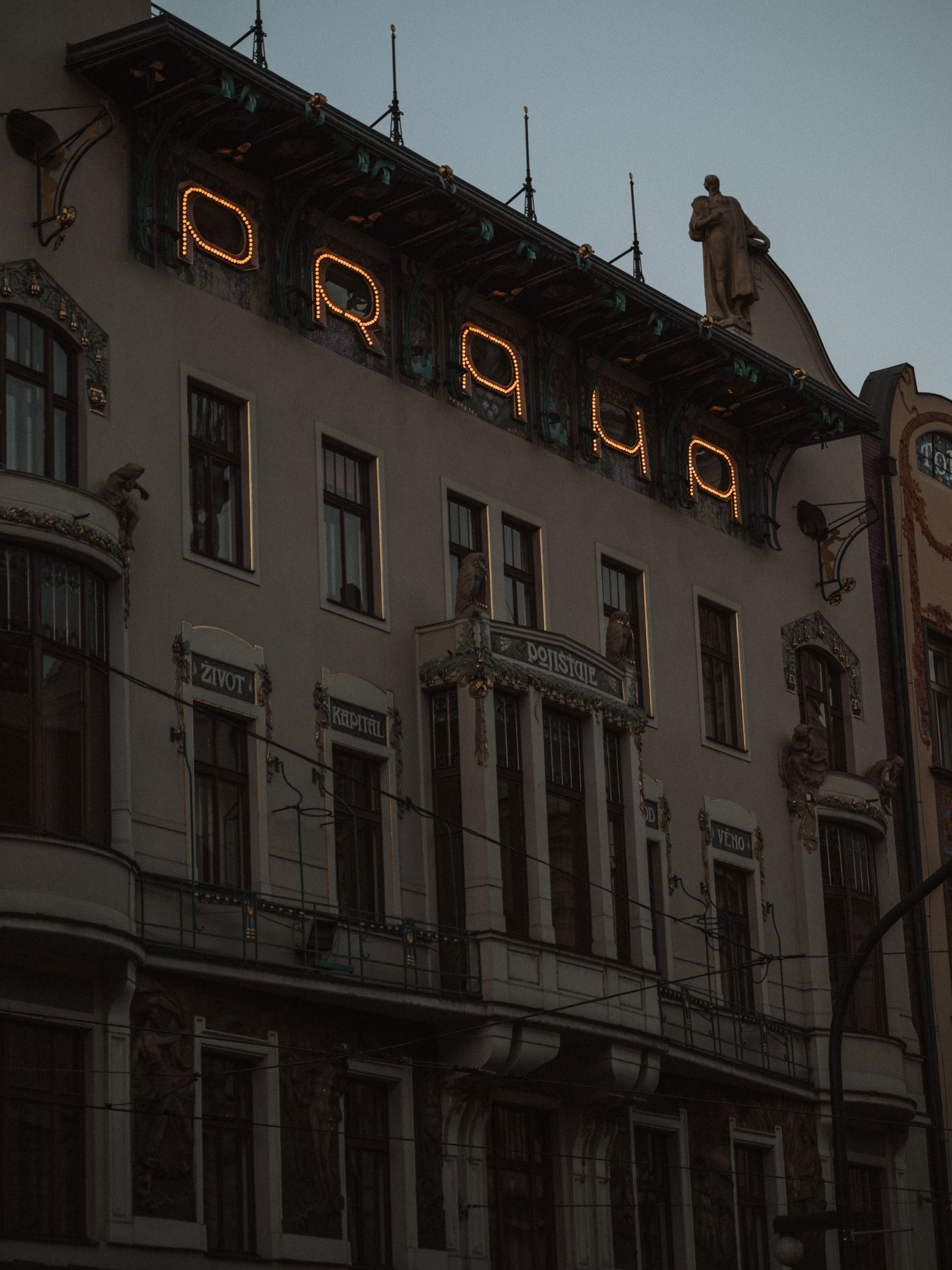 The frontage of Viola Theatre near The National Theatre – The New Stage