The Czech Republic, Olšina
Toyota Camry ‎* BORROWED / in collaboration with the Toyota Czech Republic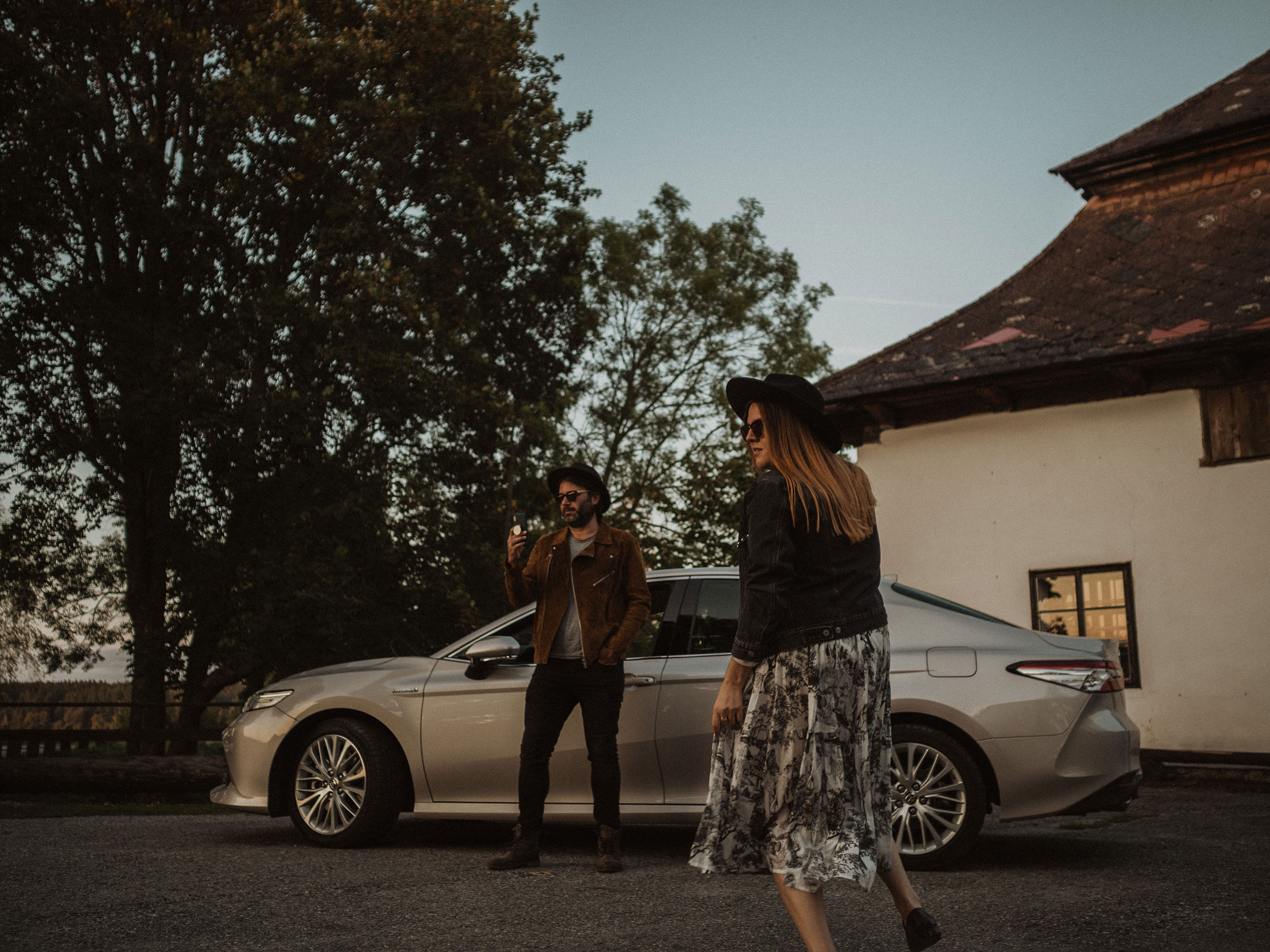 The Toyota Camry (/ˈkæmri/; Japanese: トヨタ・カムリ Toyota Kamuri) is sold internationally since 1982. This model was recently brought back to the Czech market and we got a chance to test the new 2020 Toyota Camry Prestige 2020.

Even tho we are bigger fans of SUV models such as Toyota RAV4 or Toyota C-HR than the SEDAN models, we enjoyed driving Camry as well. It is more of a car for managers and CEOs – perfect for a drive on highways, in between the cities, and ideally with a private driver (back seats are sooo comfortable) and a cleaning company as well (Barb loved the white interior a LOT, but there is extra care needed to keep it white, for sure).

Well, we took Camry (or Camry took us :D) to the South Bohemia and it was a blast! We drove over 600 km with average fuel consumption of 4,4 L/100km which is AMAZING. Barb and I really fall in love with the HYBRID and we are considering getting one to the family.

"Milý Ježíšku…"

We decided to take a couple of artistic photos with and without Camry in the area of Olšina pond and the old fishing bastion. So without further ado here we go!
Thank you so much, Toyota, for partnering with us for the fourth year in a row!