Jelení Skok, Karlovy Vary, Czechia
"Deer Jump" aka "Jeleni Skok" lookout is 472 metres above sea level. Start from the Hot Spring in the city centre and walk up the forest paths. Along the way you reach the Chamois statue. Do just a couple of steps on the stone stairs and you finally reach the Jelení Skok lookout in wooden arbour from 1804!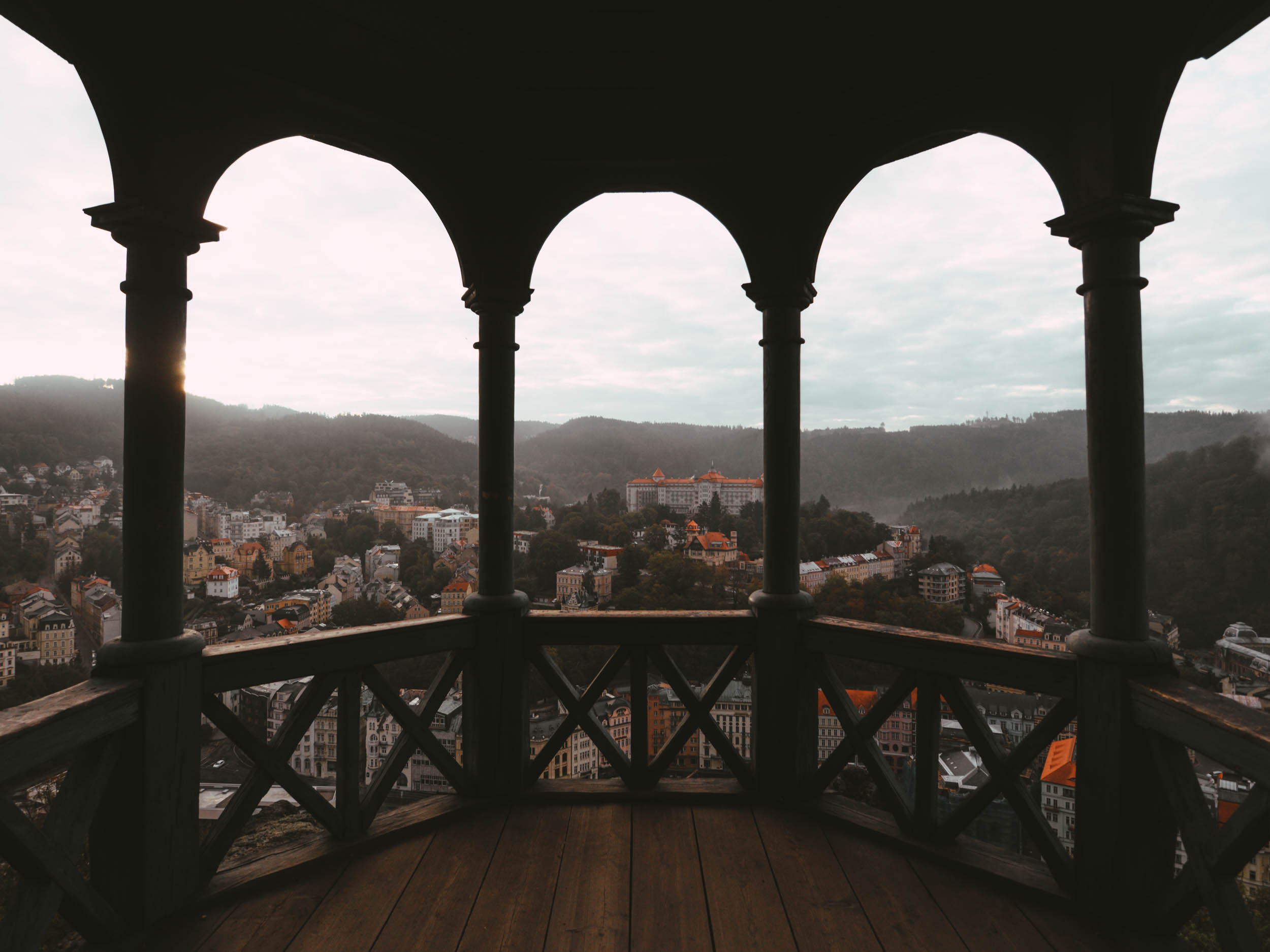 Get up earlier and enjoy epic sunrise view without any crowds. It really pays off as you can see below. The Jelení Skok lookout is not too far from the city center of Karlovy Vary and you will be up in 20 minutes or so.